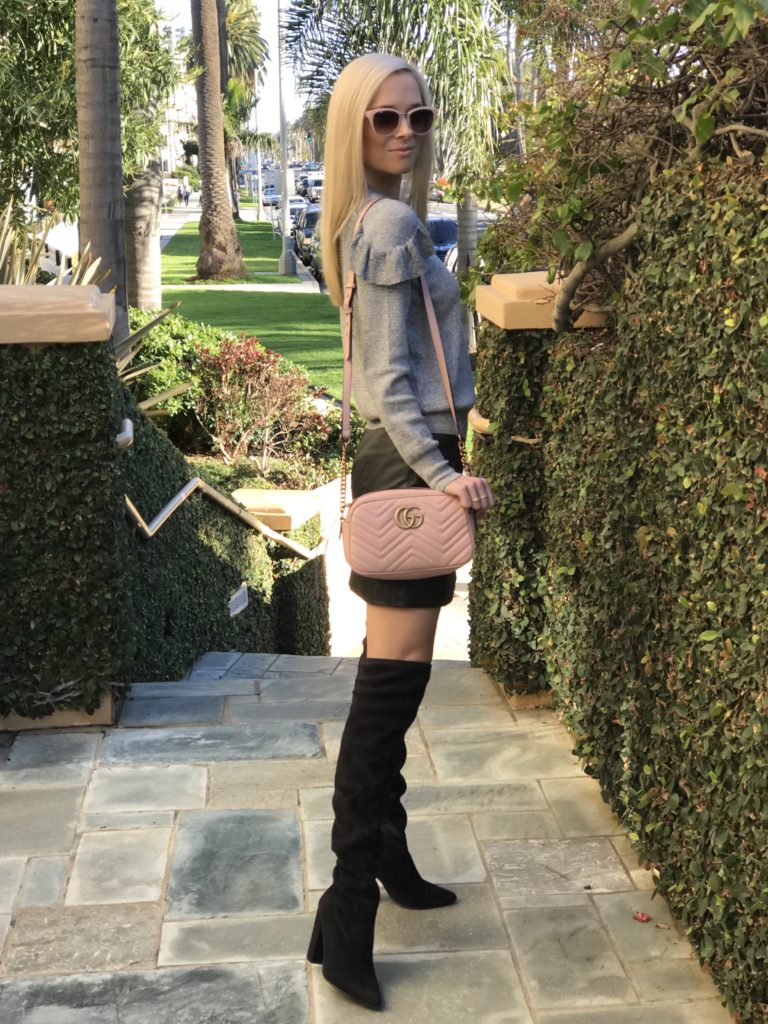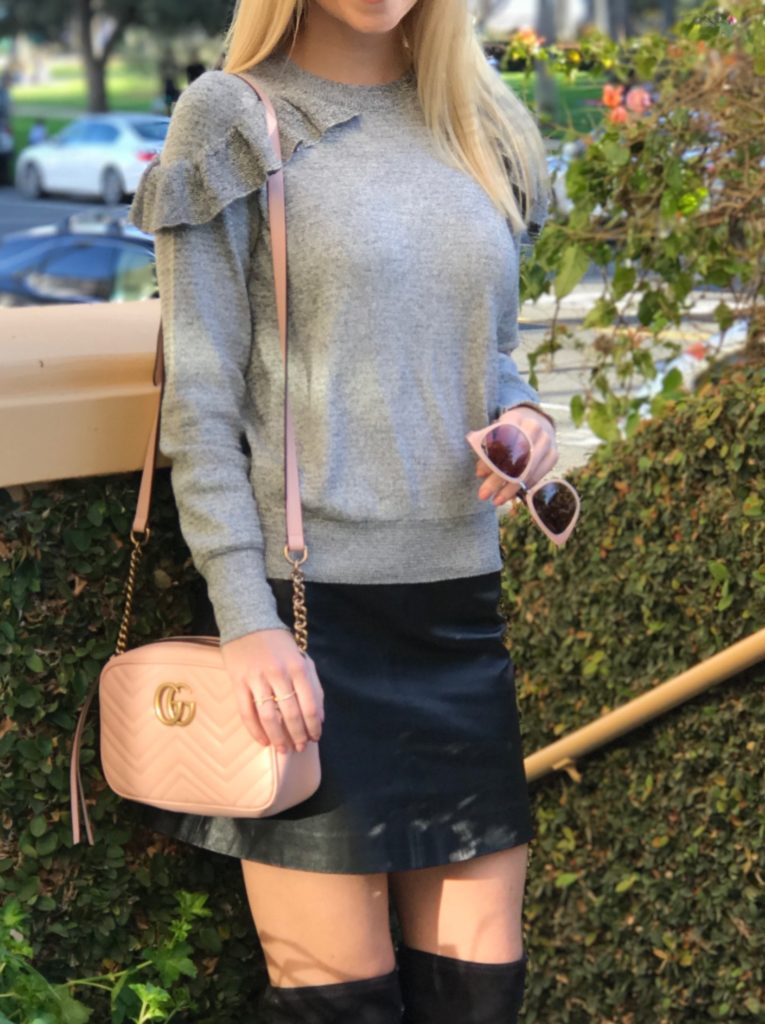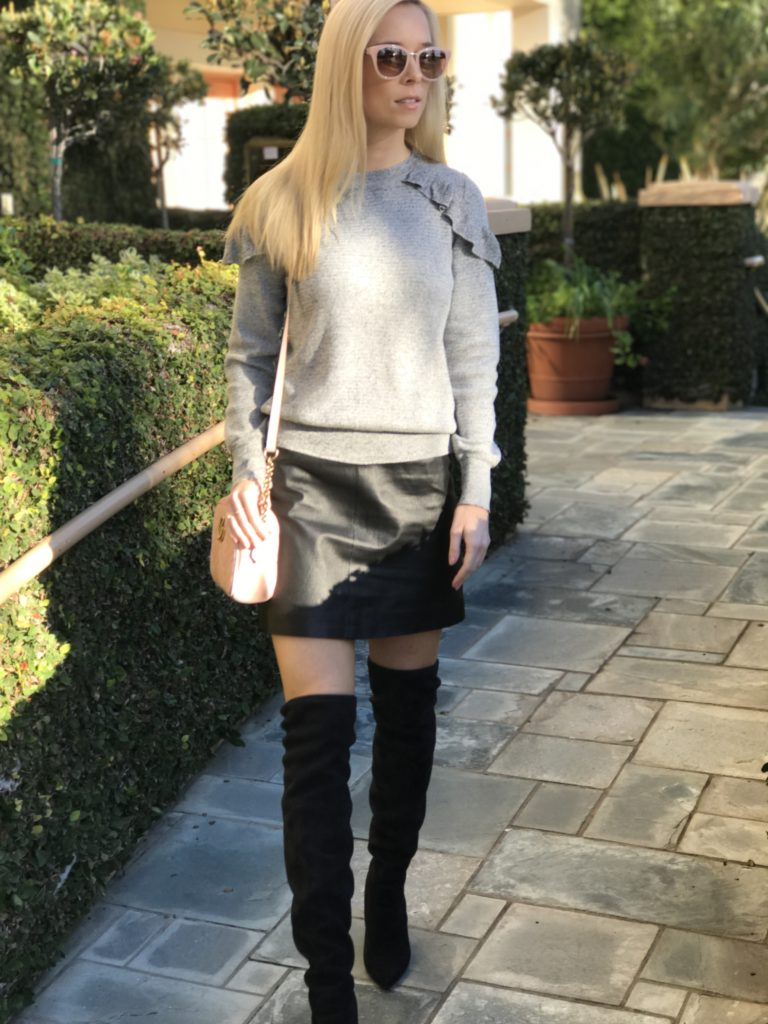 Outfit Details:
|| Sweater: Topshop || Skirt: Topshop || Boots: Steve Madden || Sunglasses: A.J. Morgan || Bag: Gucci ||
One of my favorite color combinations is grey and pink. After finding this adorable grey, ruffle sweater from Topshop I knew it would complement a feminine color like pink very well! The sweater is very comfortable and perfect for the office or a GNO. At only $68 it is definitely worth it! I wanted to add a little edge to this feminine look and I am loving this black, faux leather skirt by Topshop. The length of the skirt isn't too short so it is acceptable for business. I also love where the skirt hits the waist – it gives even those with less curvy figures a pretty silhouette. The skirt comes in petite or regular and is only $60.
Over-the-knee boots have been such a trend this year but it is so hard to find straight ones that actually stay ABOVE the knee, am I right?! Which is why I absolutely love these stretch, OTK boots by Steve Madden. However, if you're looking for boots that tie like the popular Stuart Weitzman's that won't break the bank I suggest you go with these boots from Steve Madden as well. I actually tend to prefer the OTK's that don't tie in the back though and if I want to make sure the boots stay up all night I wear knee-high socks underneath them. It works wonders! Also, for the boots I am wearing, Nordstrom has price-matched them and they are only $79! Amazing.
My pink sunnies are by A.J. Morgan at Nordstrom and are only $24! I don't know about you, but I try to not wear very expensive sunglasses because I somehow always crack them in my purse. Suggestions on preventing that problem are welcome 🙂 Last, but not least, is my gorgeous Valentine's present from my boyfriend this year – this stunning, light pink leather bag from Gucci. Though I am also loving this great duplicate by Rebecca Minkoff for just $195.
Of course, you can shop everything through the above links or by clicking on the pictures below. Hope everyone had a wonderful weekend and have plans to enjoy their loved ones tomorrow. Happy early Valentine's Day loves!