Can you believe it is almost August? This summer is flying by…and speaking of the new month, I wanted to share my favorite, floral maxi dress from the designer Auguste. If the dress doesn't fit your budget, I've found an amazing dupe for less than $30!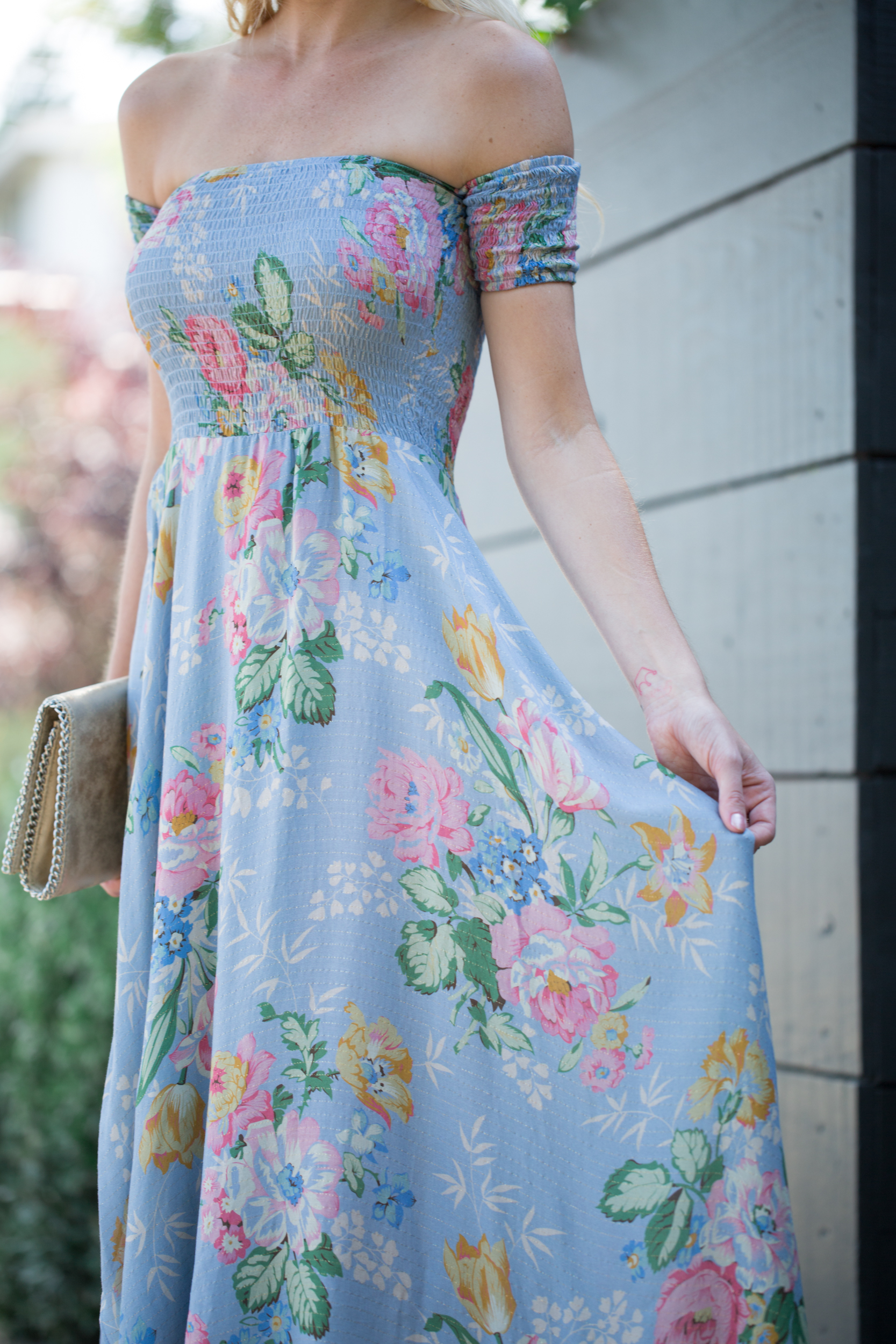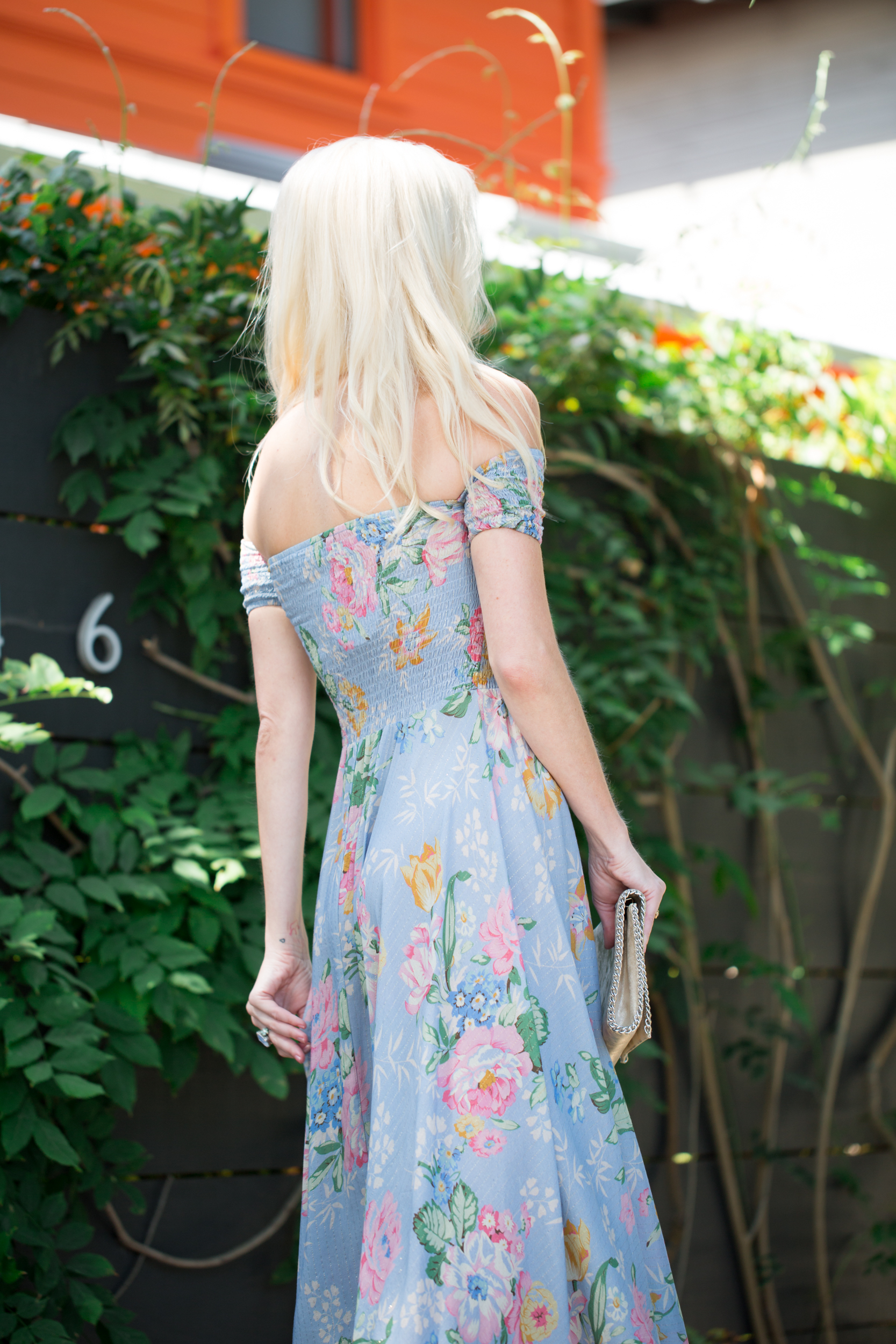 La Vie Boheme
This floral maxi dress has amazing details. I love the smock-bodice and the a-symmetrical hem with the middle slit. The dress gives major bohemian vibes but the floral print keeps its femininity. The arm sleeves are a little tight, so I recommend sizing up if you're worried about comfort. I am wearing the dress in a size US XS.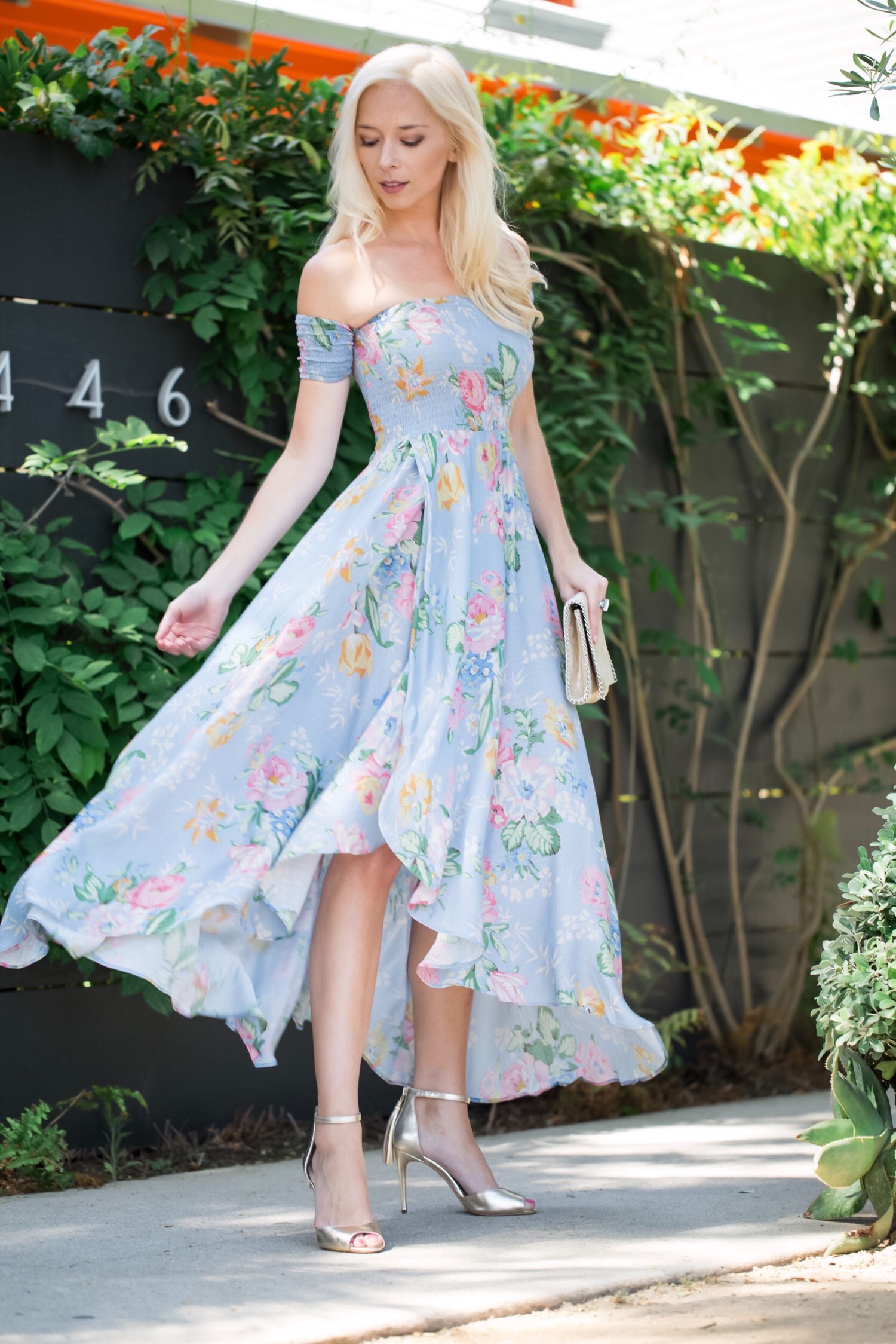 The dress is available in a gorgeous peach color you can view here. I chose to style the dress with these gold pumps by Botkier that are currently 20% off! I think the dress would look amazing with gladiator sandals like these $85 pair from TKEES.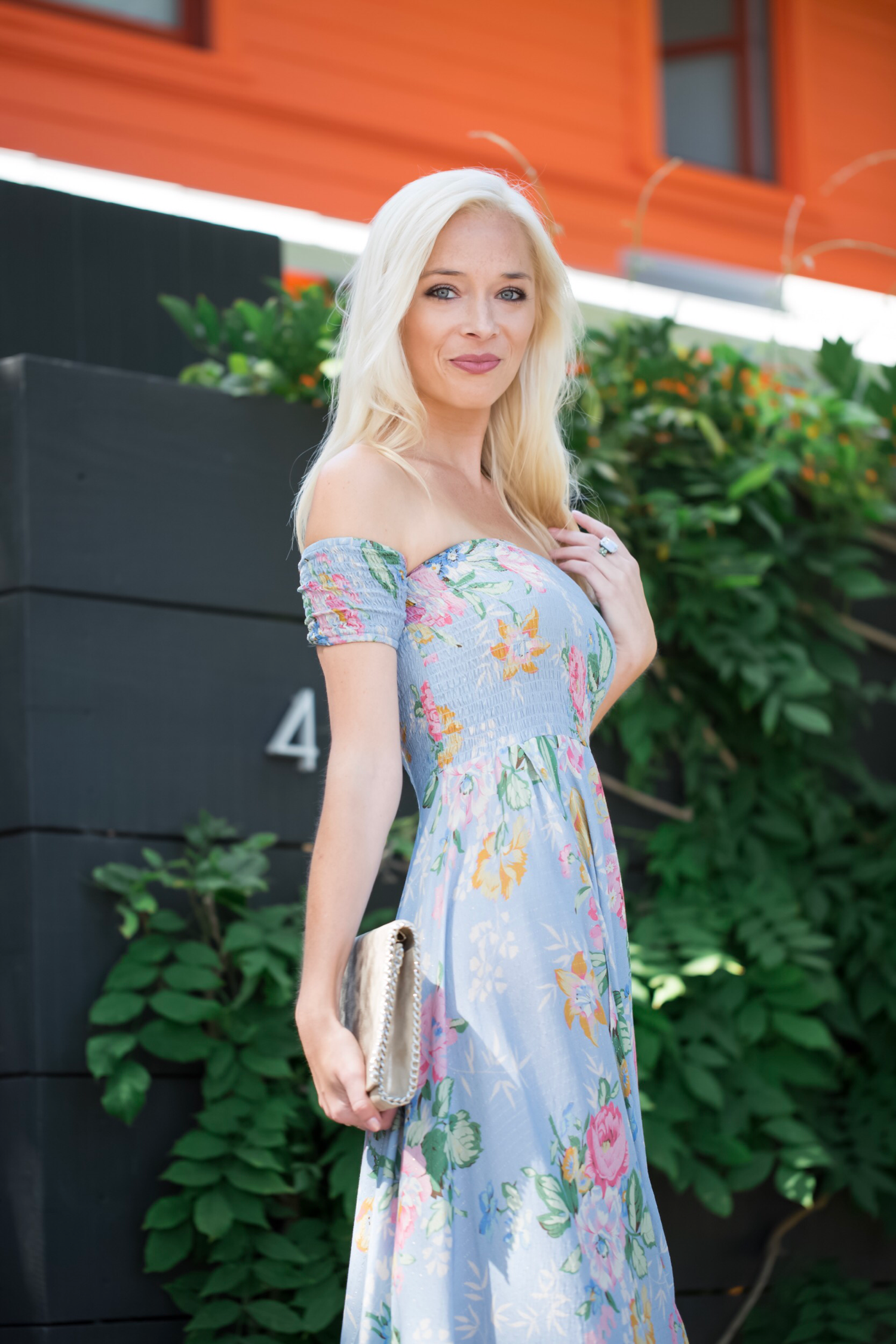 Floral Maxi Dress for Any Budget
I have found an amazing duplicate of this dress in a tan color for only $24! It's a great find for any budget. The arm sleeves are looser for a better fit.
Shop all of my finds by clicking on any image below, hope everyone had a wonderful weekend!