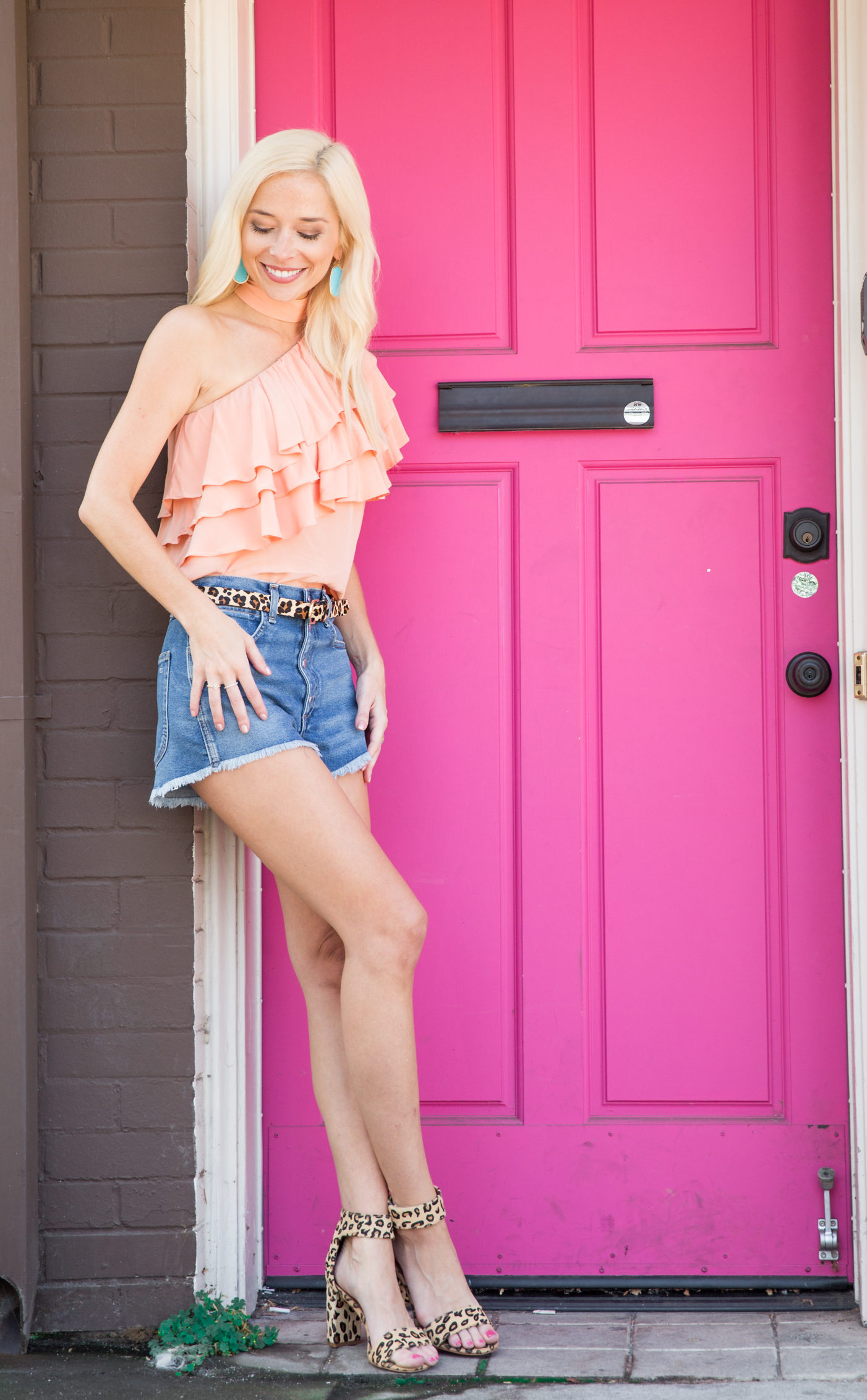 My obsession for ruffles is nothing new – perhaps I just style them differently from when I was younger. I want to show you all how to style my outfit consisting of my favorite things: ruffles, one shoulder tops and animal print.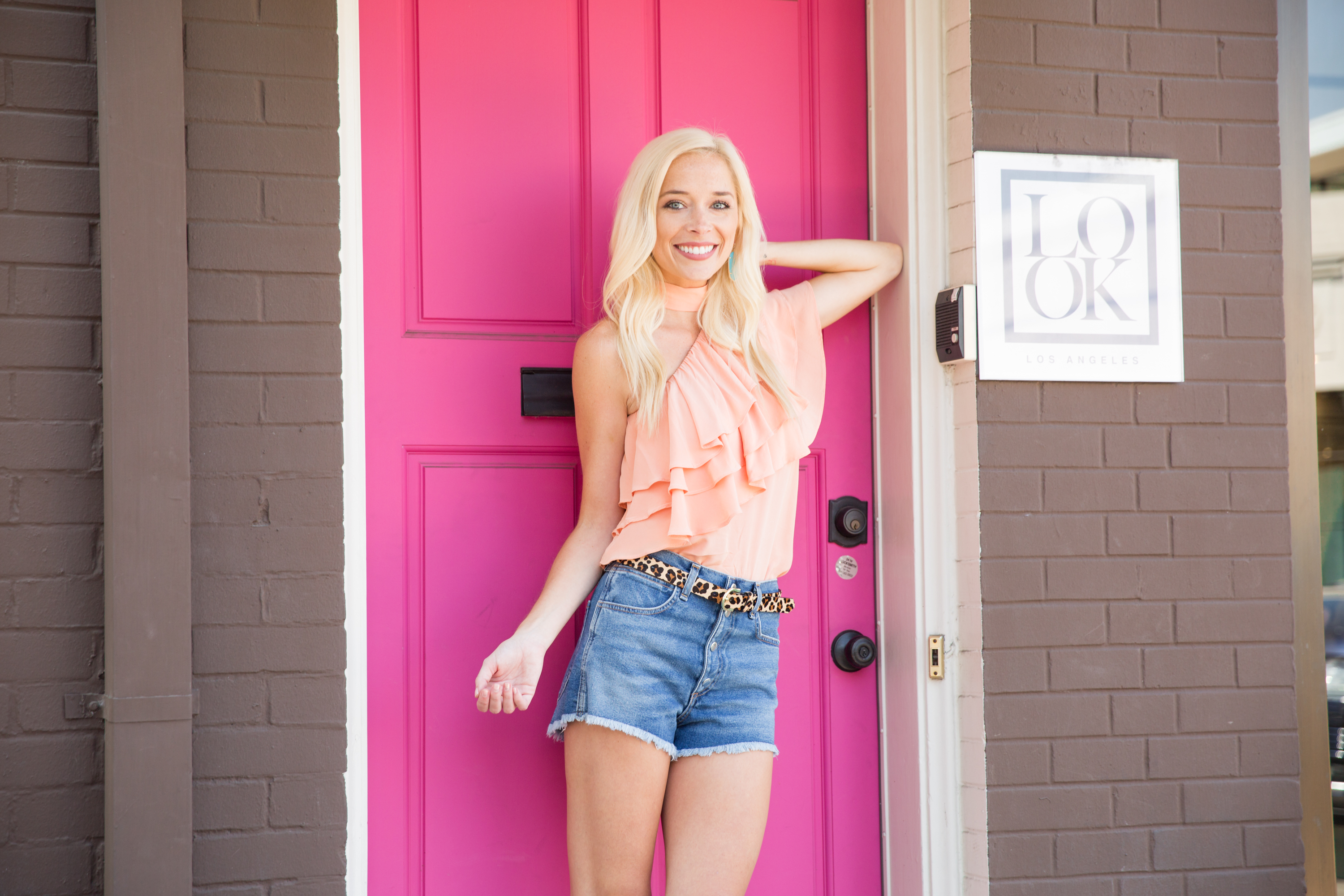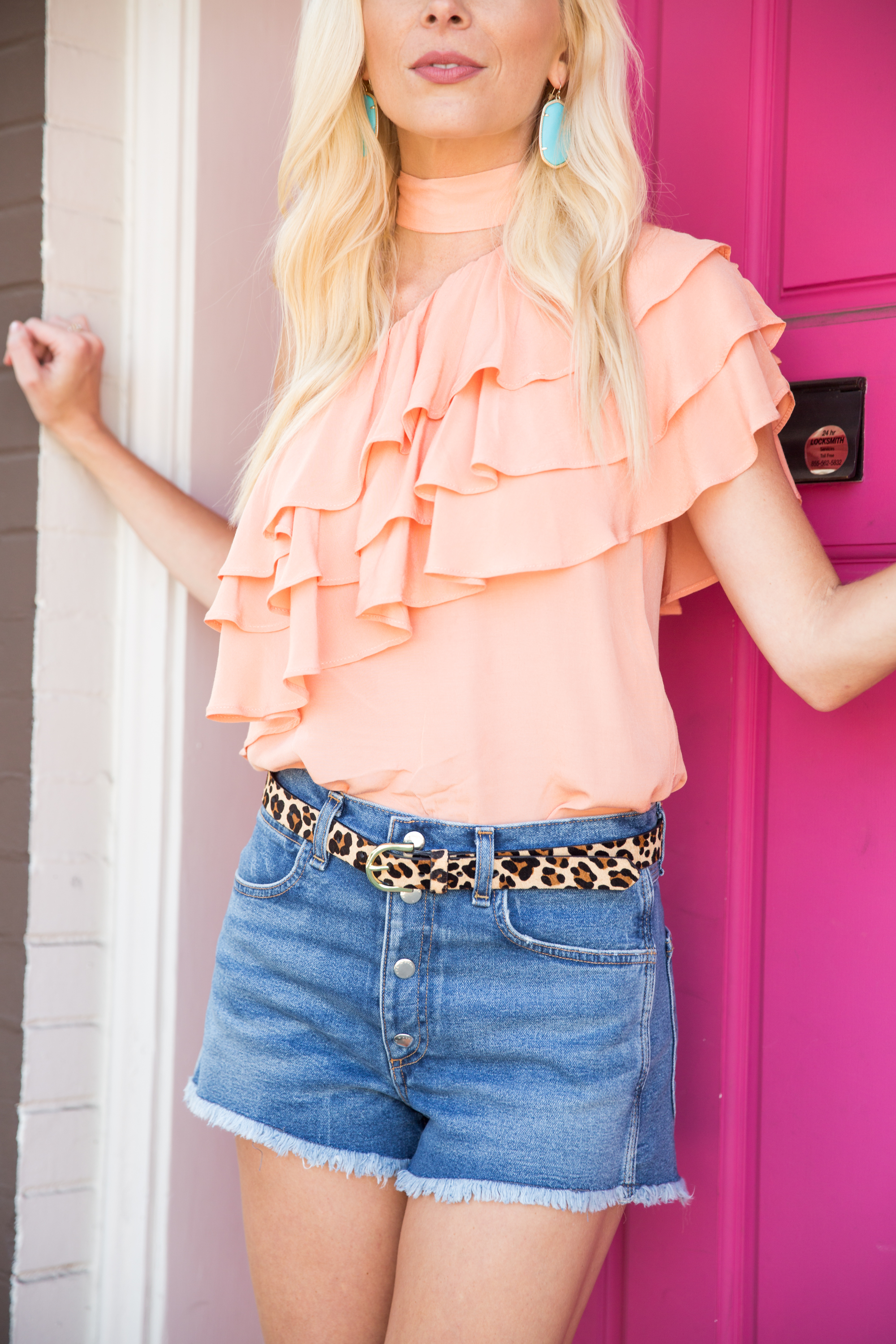 Top | Shorts | Belt | Shoes | Earrings
It's the middle of August and we're all itching to put on fall clothes and try the latest trends. Do not forget the ruffles! They've been a top trend since the beginning of spring and trust me, they're not going anywhere. I love this orange top from Endless rose because of the endless detail – it combines so many trends. The one shoulder with the detached choker and the tiered ruffles are what makes this top so fun. Tip: Do not be discouraged when you order it and it comes wrinkly – a little use of steamer goes a long way!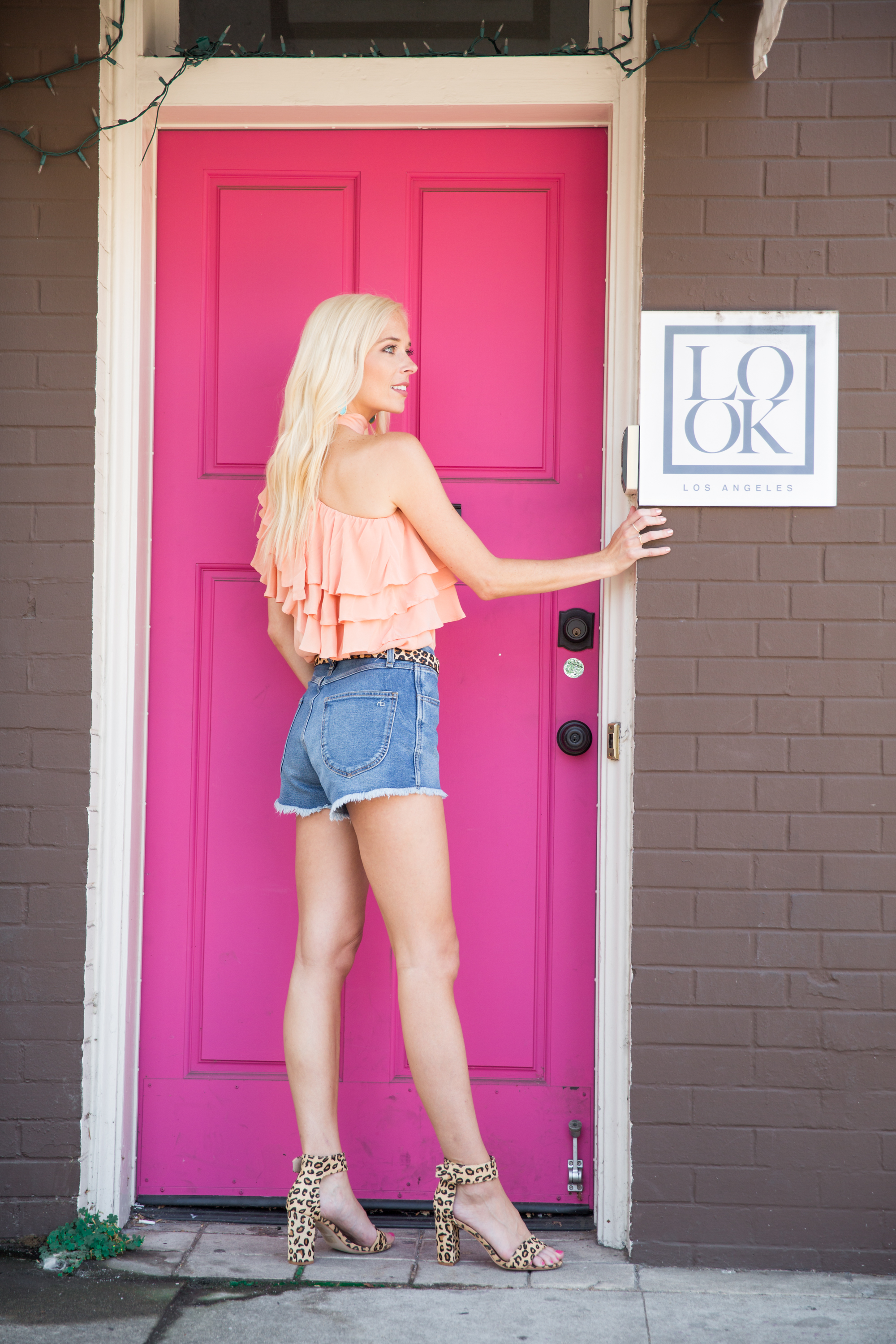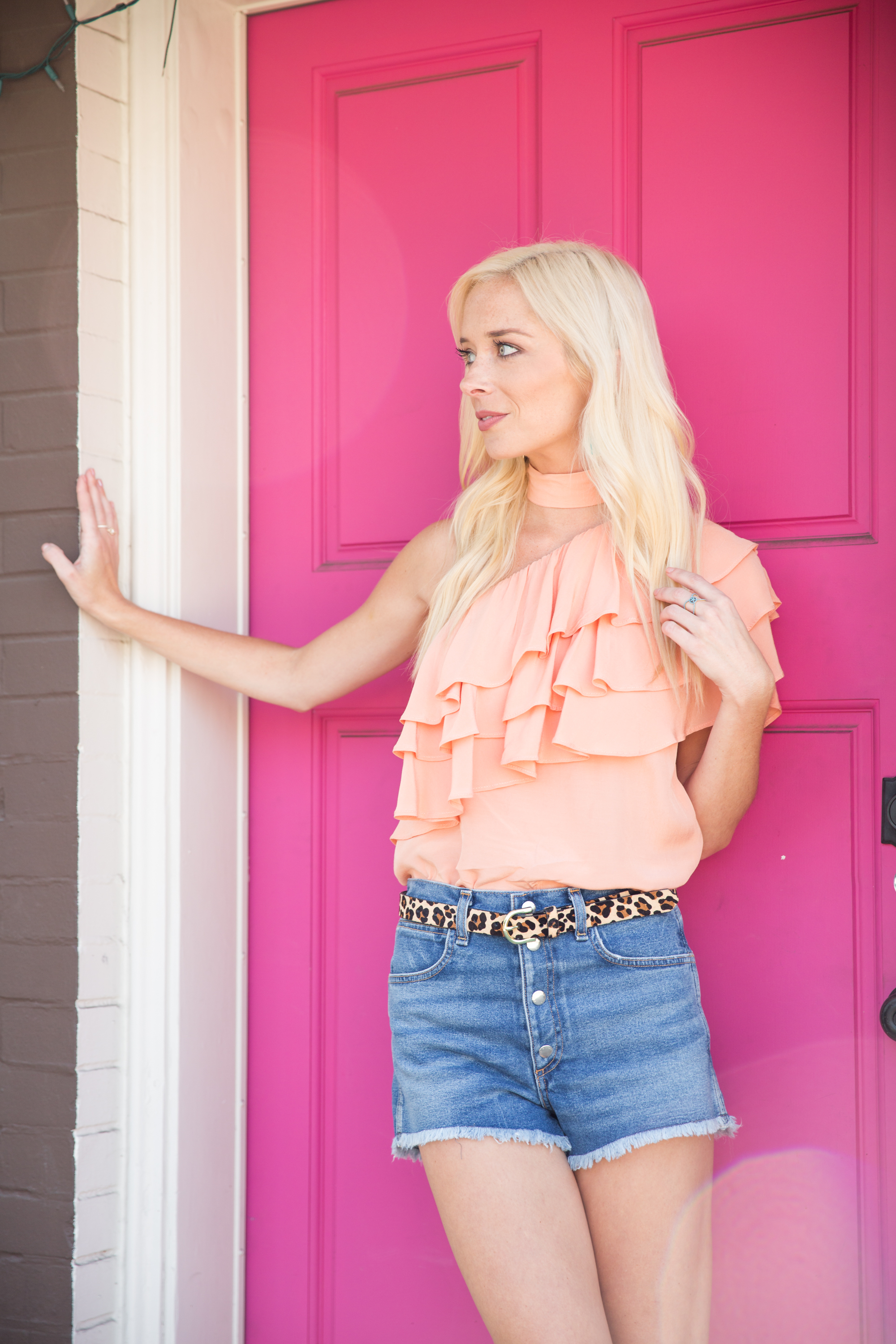 High-Waisted Denim
The top itself isn't very long and if you're looking to tuck it in, I suggest wearing high-waisted pants or denim shorts. My denim shorts are Rag and Bone/JEAN and so comfy! The high-waist fit is very flattering and it doesn't pull at the crotch. I am wearing a size 25 for reference. I am very picky about shorts because I hate if they feel too tight at the bottom and make sitting down uncomfortable. These shorts do not do that! They're tagged below from multiple stores because they are on sale some places but the sizes are limited. They come in a few different shades and the color I'm wearing is "bluehill."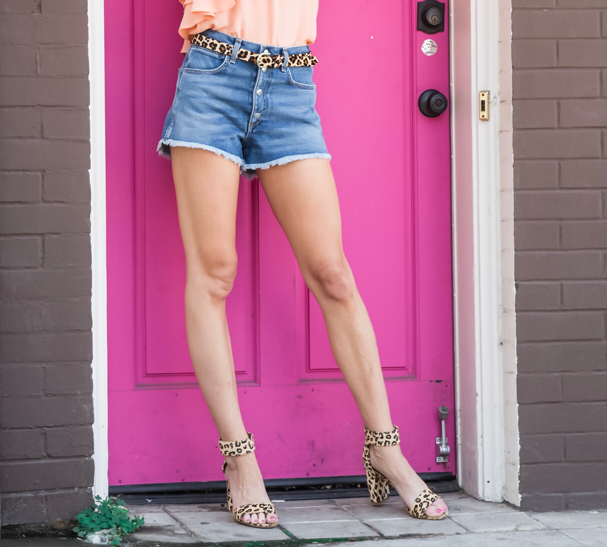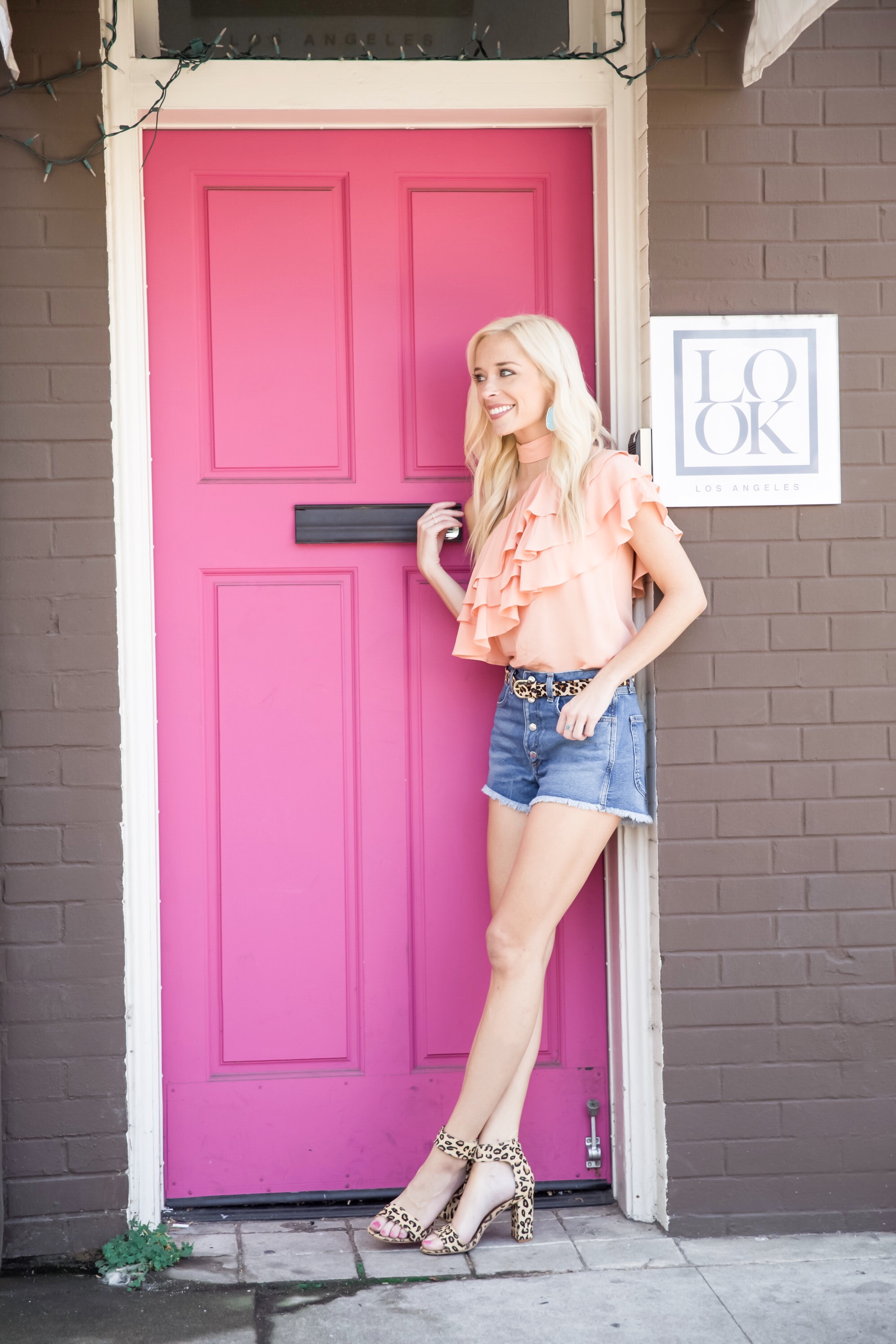 Animal Print Pop
Let's talk these pops of animal print! My leopard belt from Nordstrom is just $35 and so cute. It sold out quickly last year and it is finally back in stock. My favorite part of the outfit is definitely my cheetah print shoes by Jeffrey Campbell. They're selling out fast on Revolve so sizes are limited. I tagged some other great options below in addition to some amazing leopard print clutches under $100.