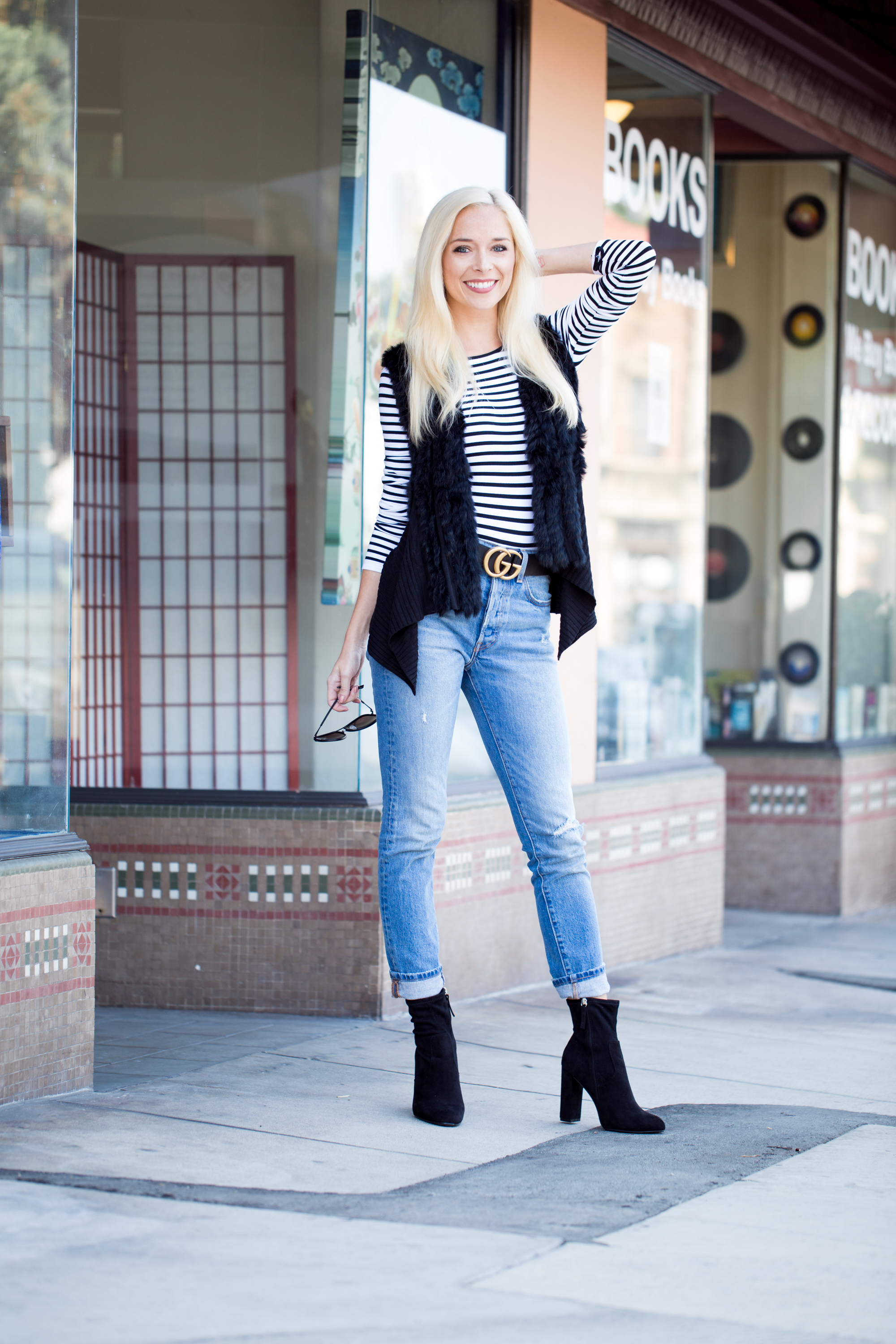 The first day of fall is literally days away and this outfit has all the statement pieces you need to survive the transitioning temperatures: fur vests, stripes and the only pair of booties you need to invest in this season.
It's been a crazy few weeks for me! For Labor Day Weekend, I spent a few days down in Laguna Niguel. Then, I packed my bags and headed home to Kansas City for a week. My mom was chairing the KC Symphony Ball and I wore an amazing dress by Rachel Zoe.
Unfortunately, the day I was supposed to come back to Los Angeles I got the flu! But I am finally back, playing catch-up on the blog and sharing one of my favorite looks for fall.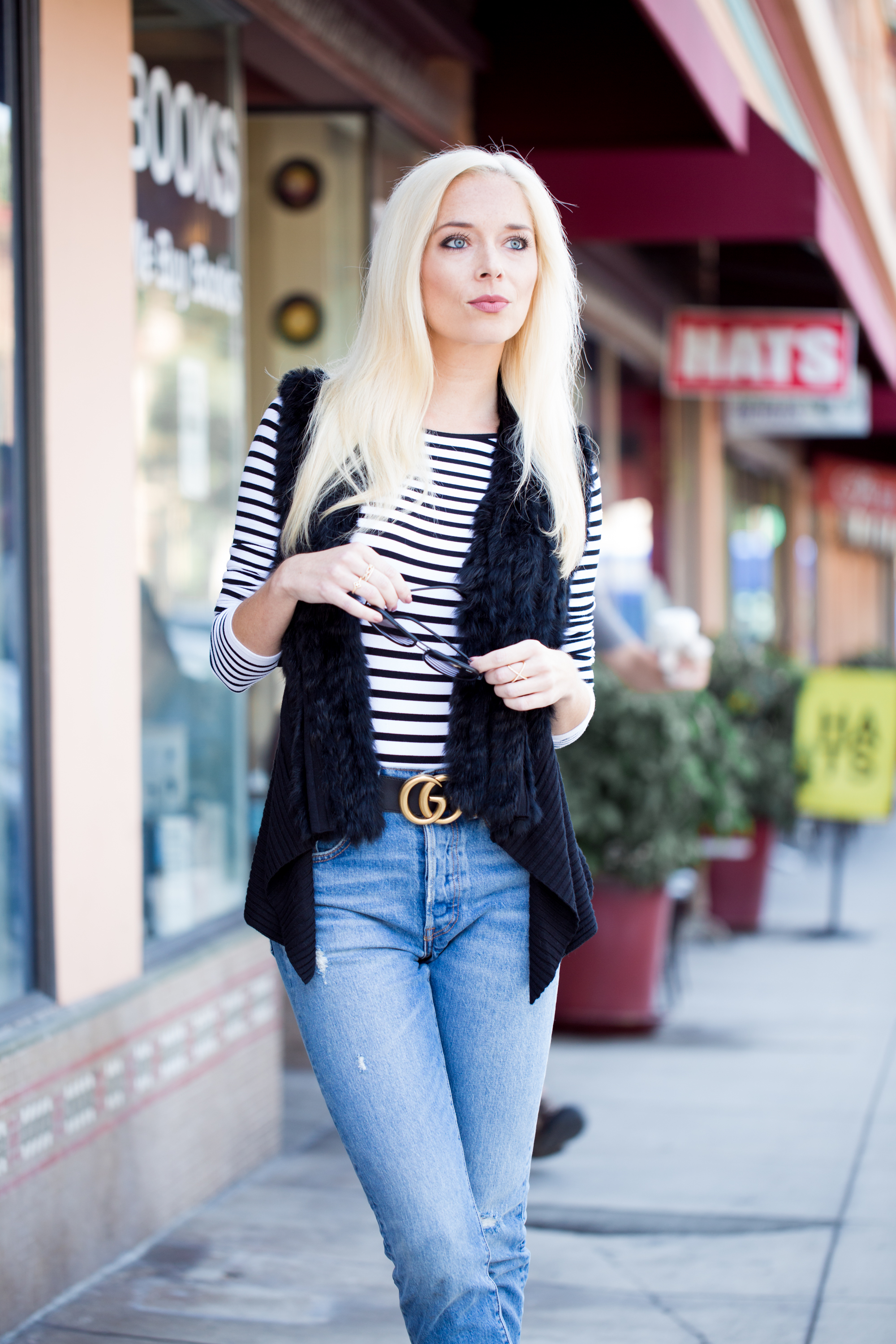 Vest | Striped Bodysuit | Jeans | Belt | Booties
While in Kansas City, I found this amazing vest by Metric Knit. I linked the vest in a maroon and dark grey color as well as some amazing duplicates. Fur or faux fur vests are great add-ons for any outfit. I chose to put my black vest over my striped bodysuit you may remember from earlier this summer!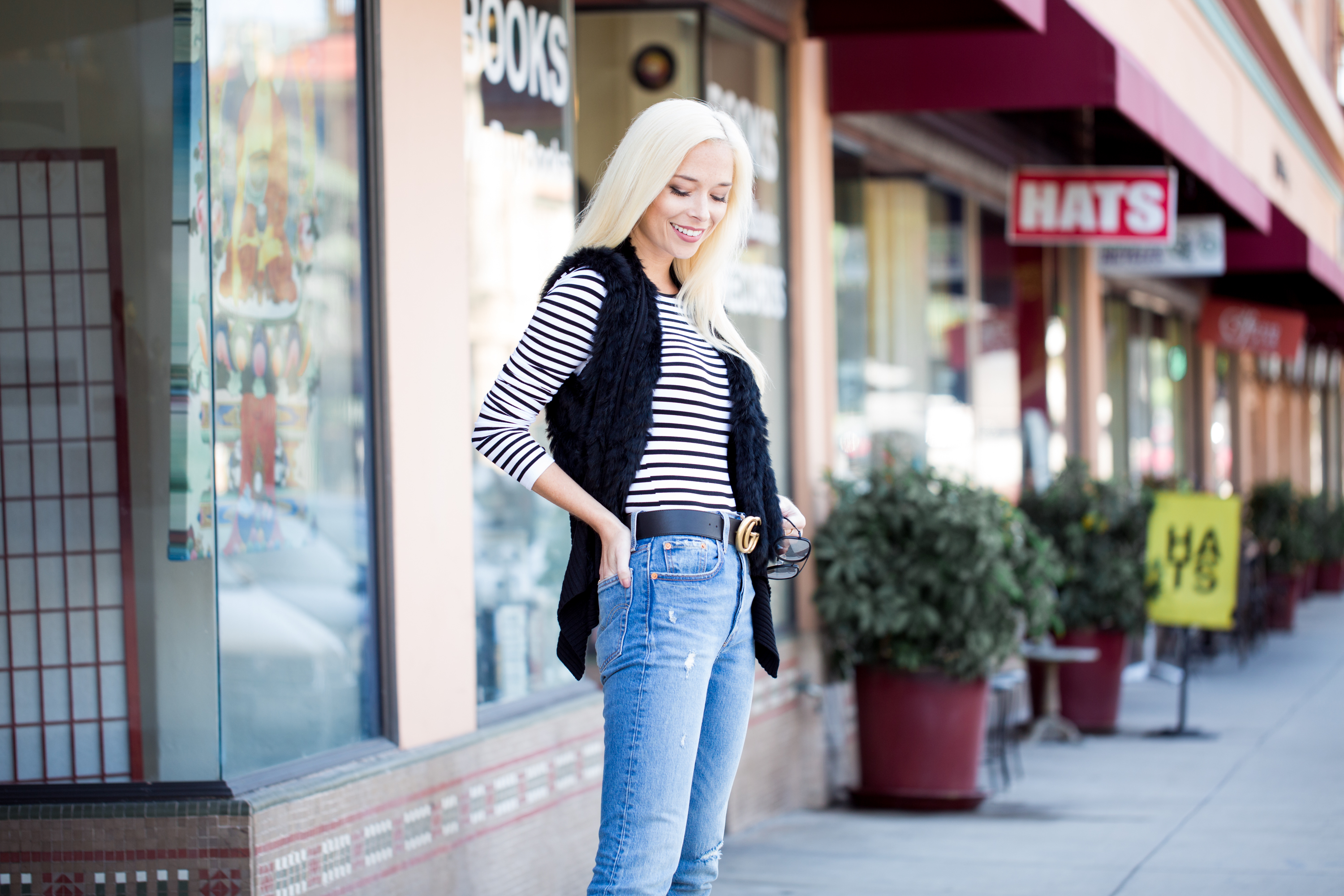 Stripes for Less
I found an amazing duplicate of my bodysuit at Forever 21 for just $12!! When it comes to layering, bodysuits are such a great option because you don't have to worry about tucking anything in or any awkward bulges. They are smooth and seamless.
My favorite high-waisted jeans by Levi's are back in stock (happy dance)!! This must-have $98 denim goes quickly so hurry! I love wearing belts with high-waisted pants or whenever you're tucking in shirts and my gucci belt was a perfect addition. ***Tip: The belt is meant to fit around your hips, so invest in a belt-hole puncher, like this $15 one from Amazon to create a custom fit.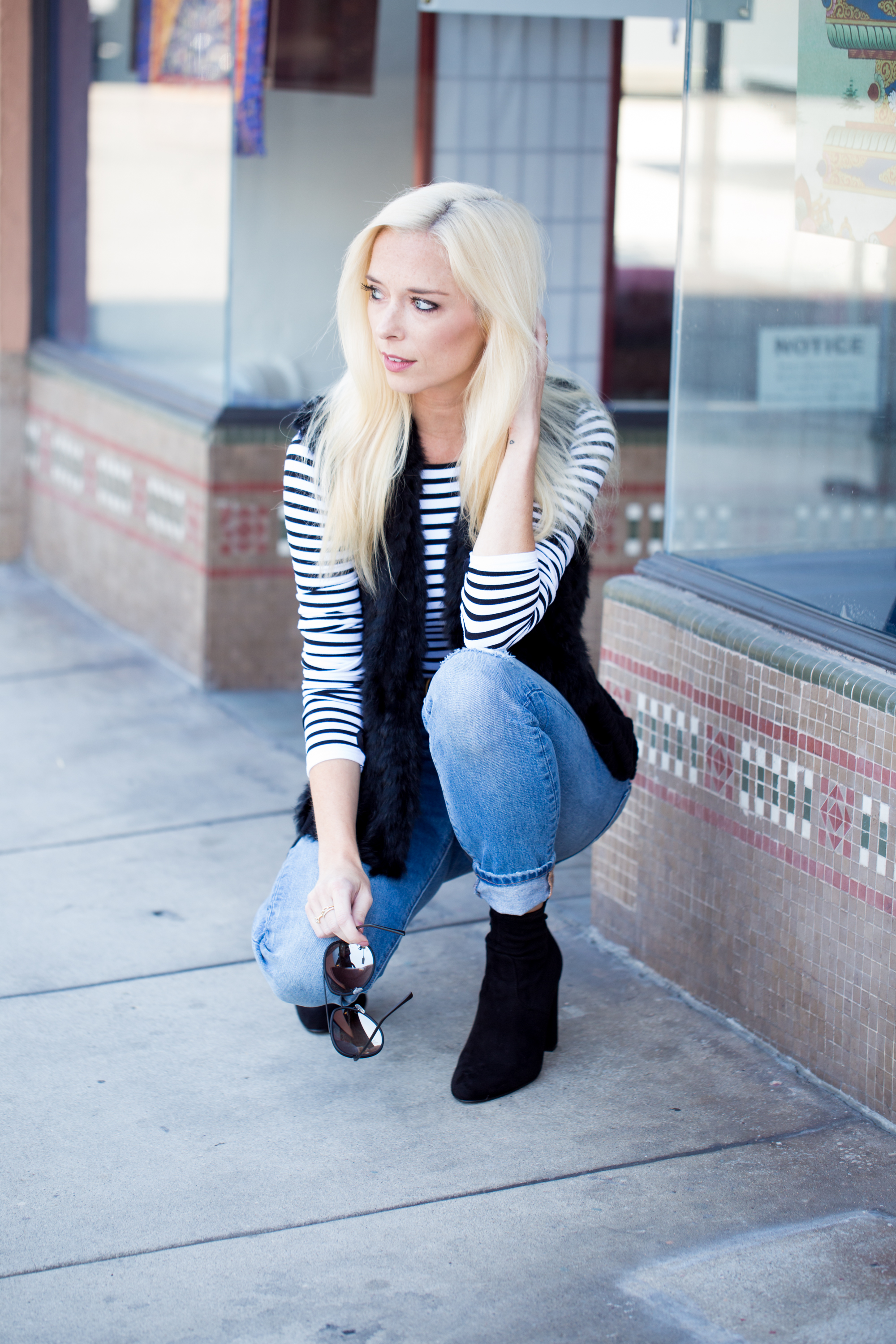 My black booties from Steve Madden are under $100 and come in eight colors – I am very tempted to get them in the blush color as well! As always, I have tagged everything below so click on any image to shop. Happy Monday guys 🙂