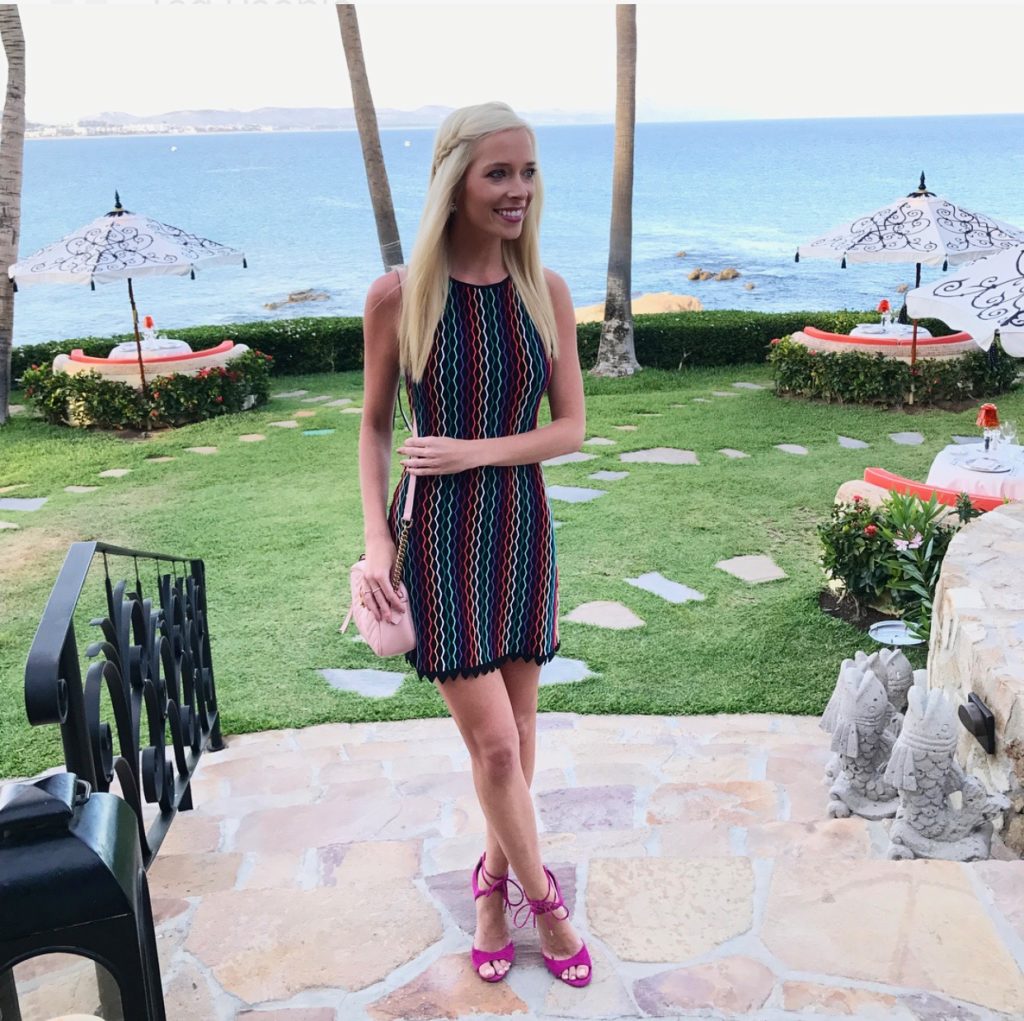 Alex and I recently got the chance to go back to our favorite spot in Cabo and this rainbow, knit dress by NBD was a huge hit. Before our trip, I was constantly searching my favorite shopping sites looking for fun, colorful pieces to wear. When I think Cabo or Mexico, I definitely think bright colors!
I must give credit where credit is due…Alex was actually the one to spot this rainbow colored mini dress (I swear he dresses me better than he dresses himself). I didn't know how much I liked it by looking online but once I was able to try it on I was hooked. The thick knit material is great for keeping things in place. Knit fabrics make me nervous because they can be thin and revealing but this is definitely not the case with this dress! I love the detailed pattern of the different colors and the jagged hem detail completes the look.
This rainbow print from NBD also comes in a really cute mini-skirt and cardigan that is tagged below. If you're looking for vacation wear or great prints to rock this summer, I highly recommend checking out these pieces. It's no big deal if you don't have LikeToKnow.It, just simply click on the pictures below and it will take you directly to the shoppable link!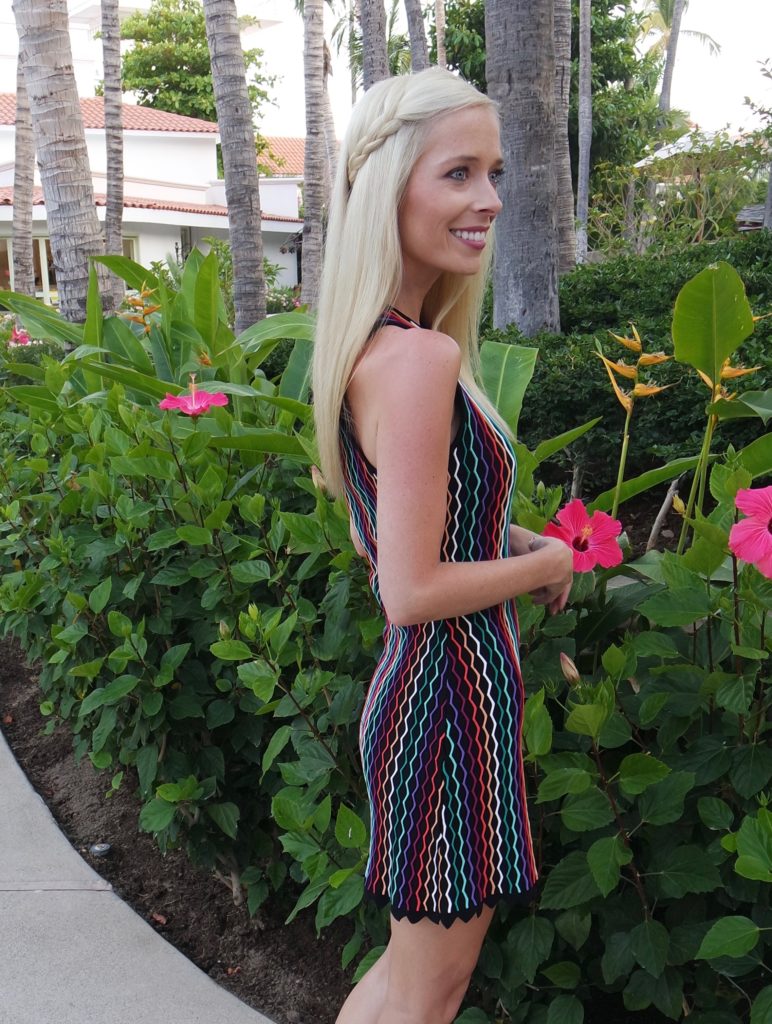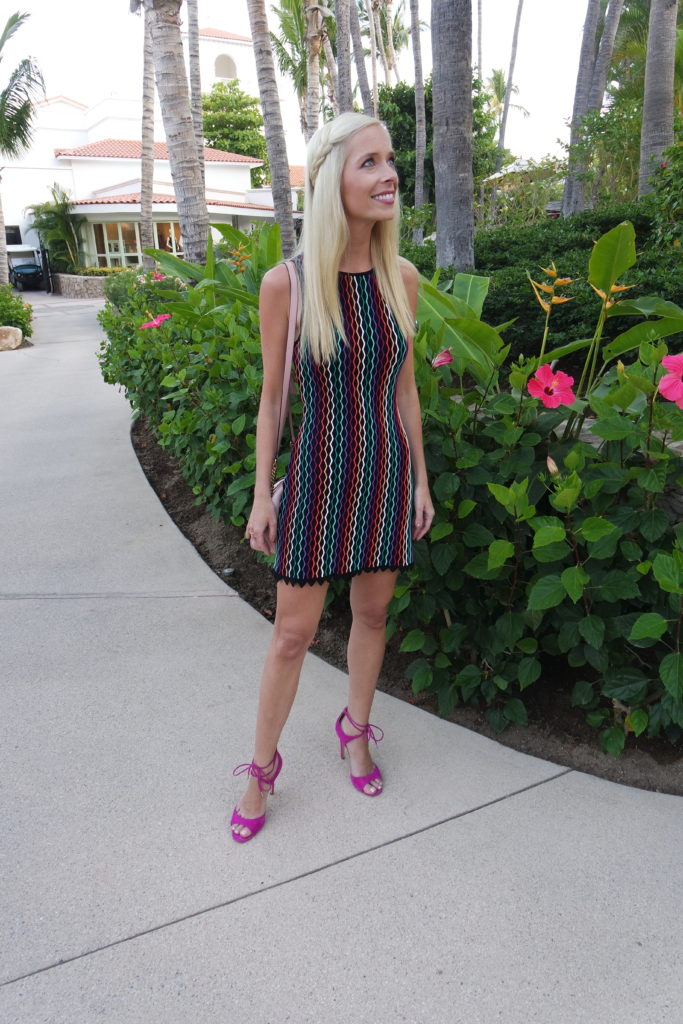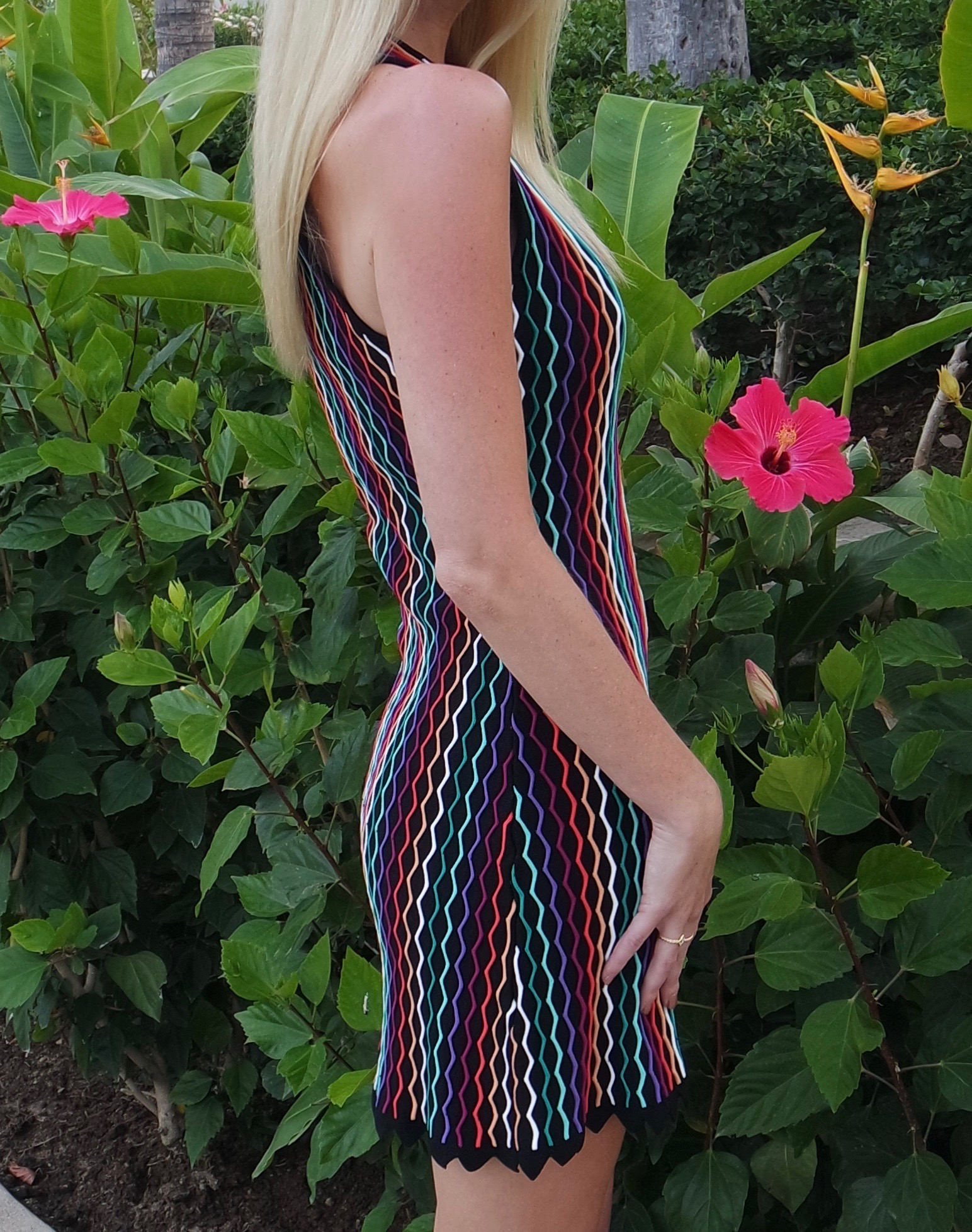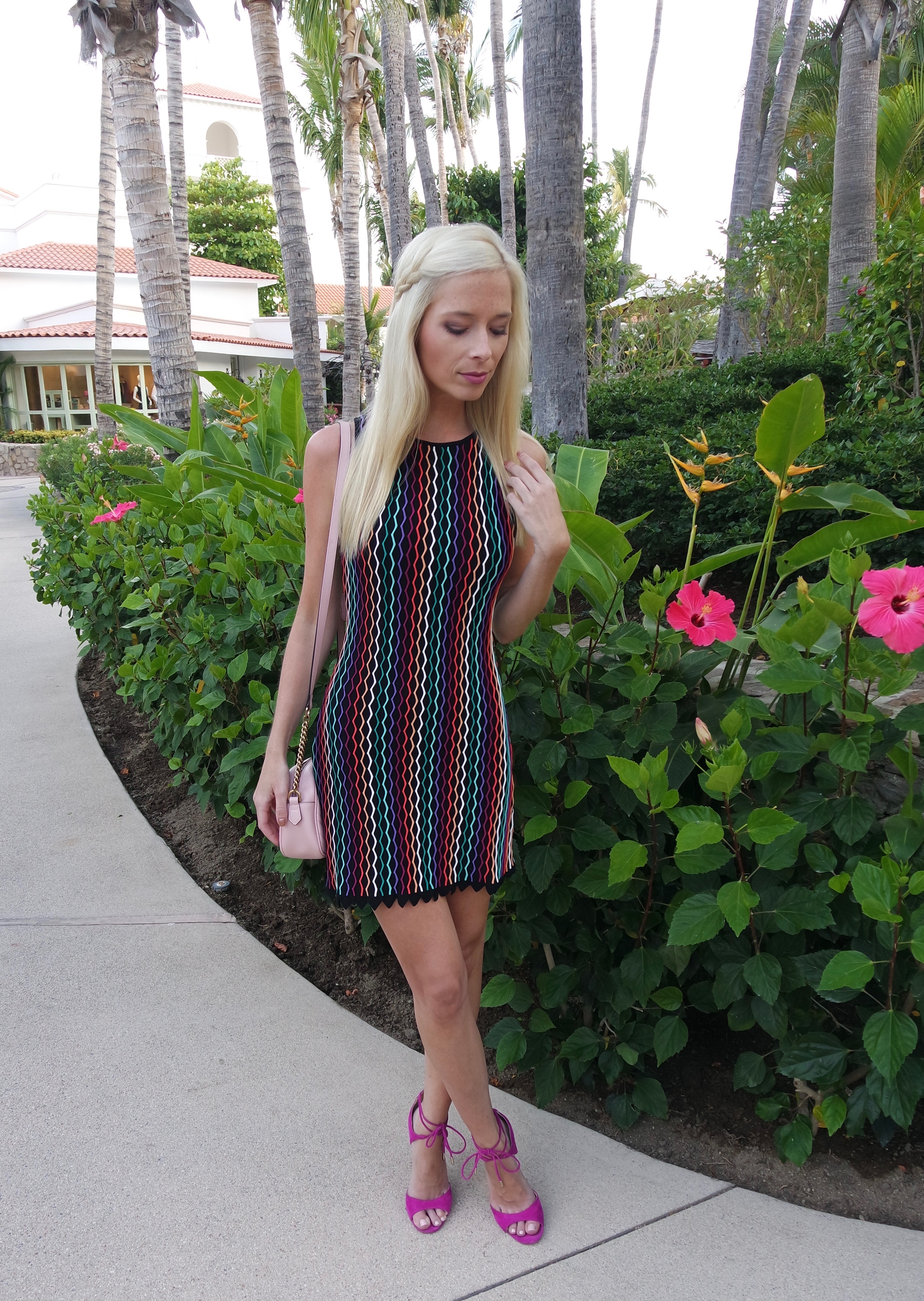 Outfit Details:
|| Dress: NBD || Shoes: Ivanka Trump (duplicates here)|| Bag: Gucci || Earrings: Baublebar ||