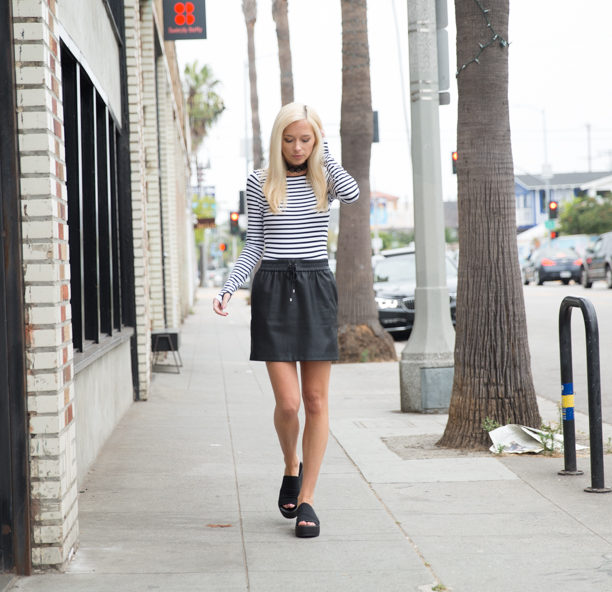 The hottest shoe of the '90's is back! That's right, Steve Madden's slinky platform sandal is back and better than ever. I'm sharing how I styled the iconic shoe with some of today's trends.
Platform Sandal | Free People Bodysuit | Topshop Faux Leather Skirt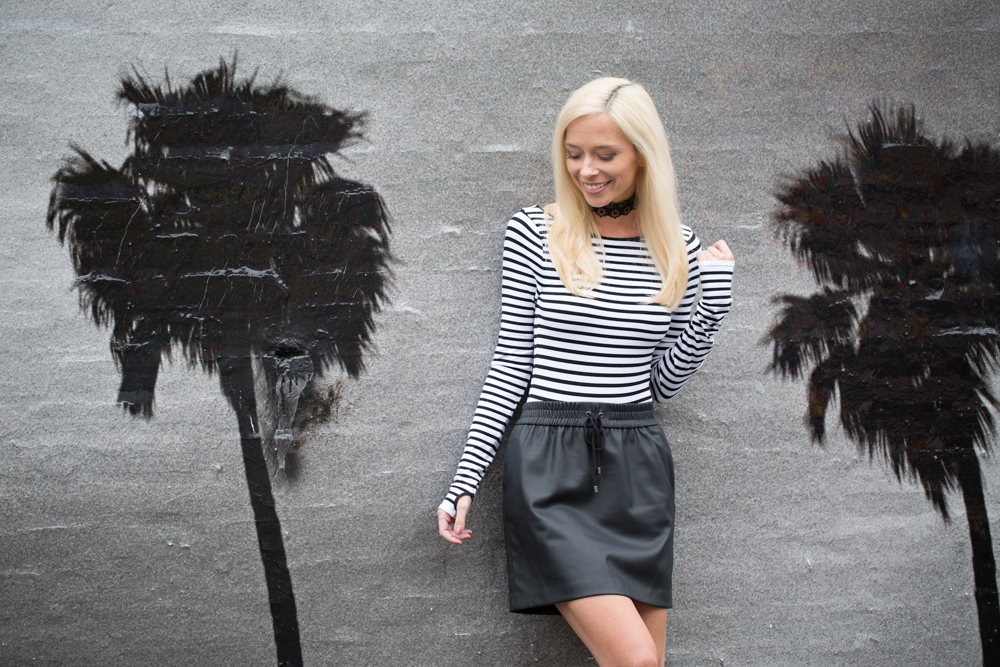 Seamless Bodysuit
This striped bodysuit by Free People is only $68 and so comfortable! I have trouble finding bodysuits I like because I have a longer torso. They often feel like they are tugging at the bottom and it's quite unpleasant. This bodysuit has no seams and stretches to give even the longest of torsos plenty of room. I love the long-sleeves with the thumbholes.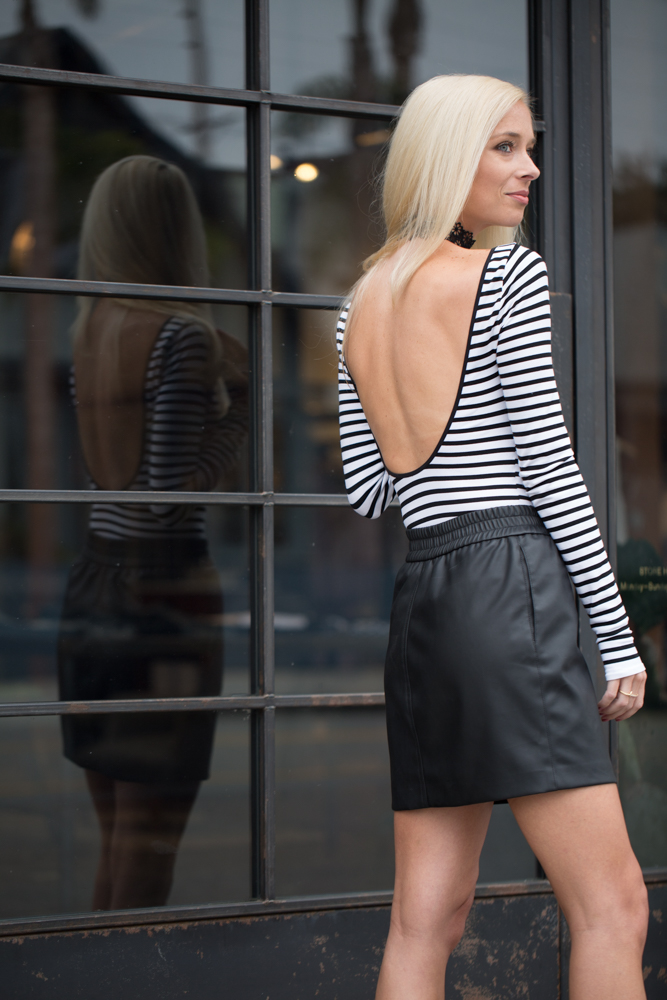 I paired the bodysuit with this faux leather skirt by Topshop. The skirt is only $45 and can go with almost anything. Another skirt I recommend is this black, corset skirt by Topshop. The lace-up, cinched waist is very flattering. I love the punk vibe the skirt gives off.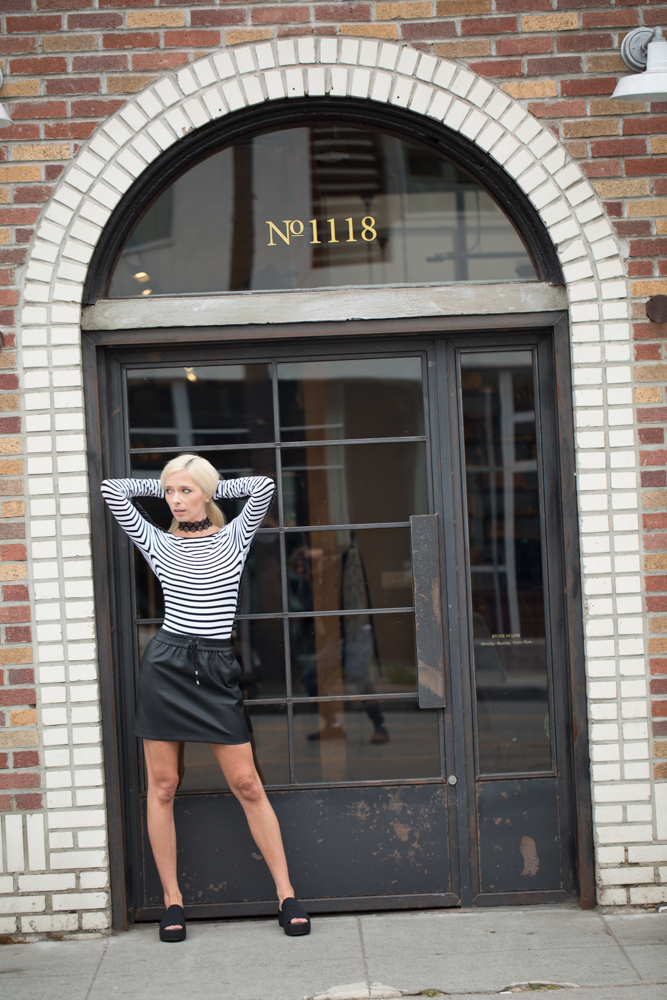 I'm loving this black choker by Frasier Sterling. The choker is $37 and such a fun daisy print.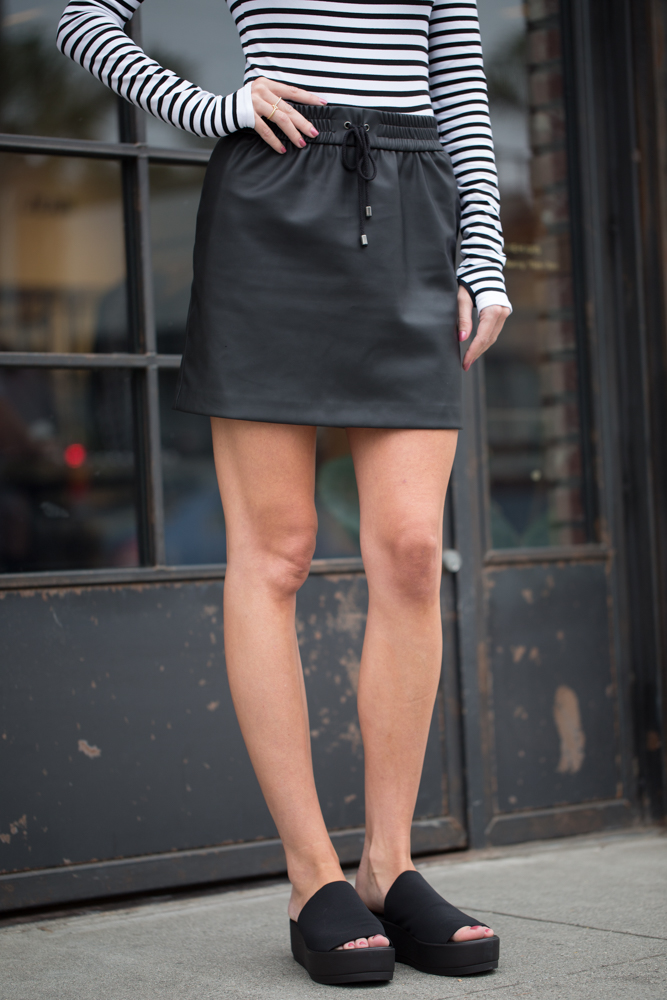 The Return of the Slinky
I most definitely had a pair of the popular slinky shoes back in the '90s. I am thrilled that Steve Madden has brought them back. They are a very comfortable, walkable shoe and the platform gives your legs a slim lift. The slinky shoe is just under $70 and if you're like me and threw away your old pair, I highly suggest investing in them again!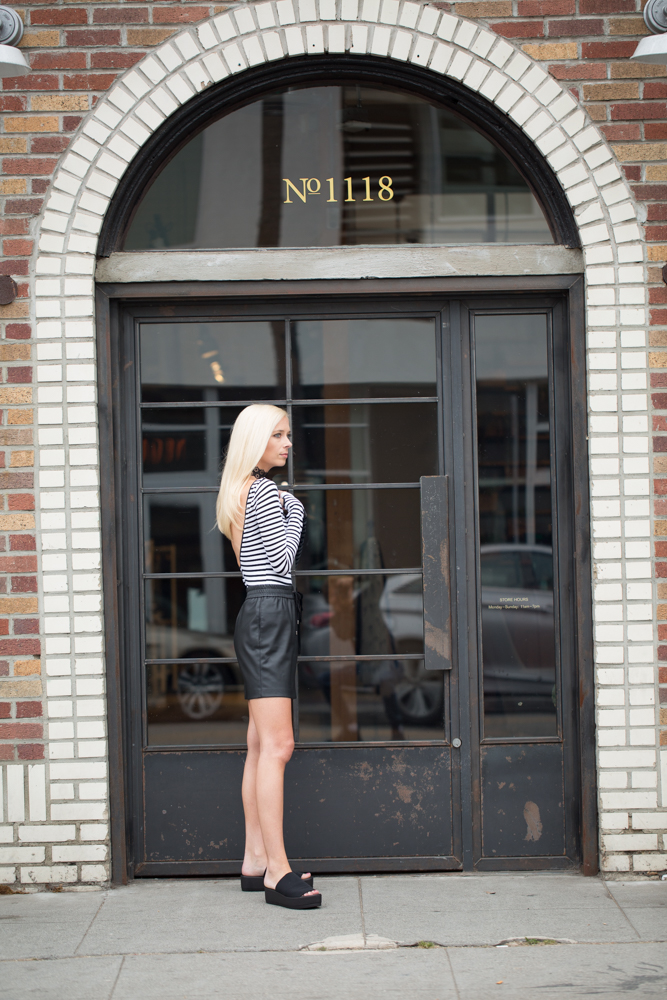 I love when trends come back in style and the return of the slinky shoe is a must-have this summer. I want to know: what are your favorite trends that have come back in style?