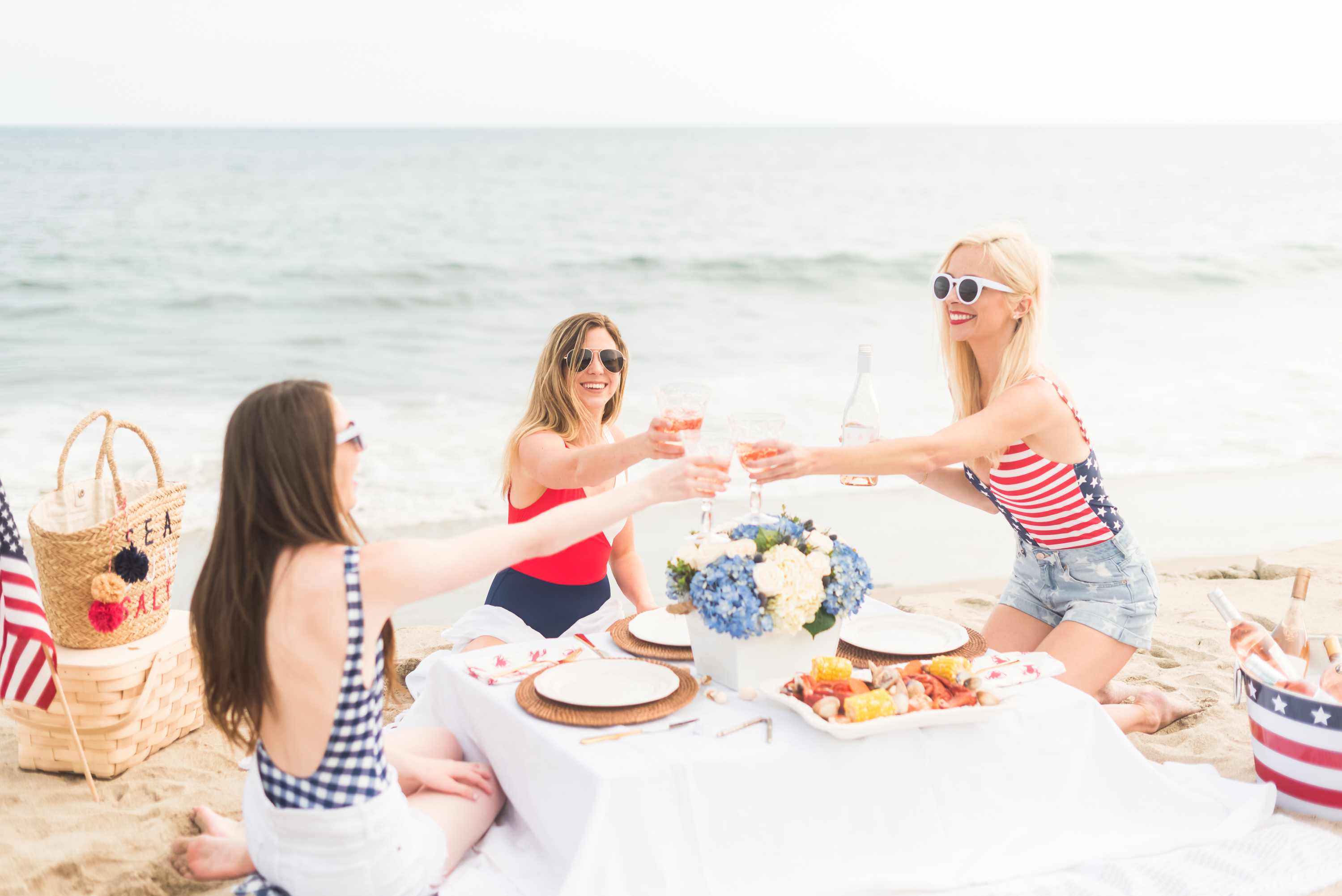 Fourth of July is coming upon us and I can already smell the barbeque! It's time to load up on fireworks, sunscreen and of course, Rose. If you are still searching for some Fourth of July outfit inspiration don't worry, I've got you covered – literally.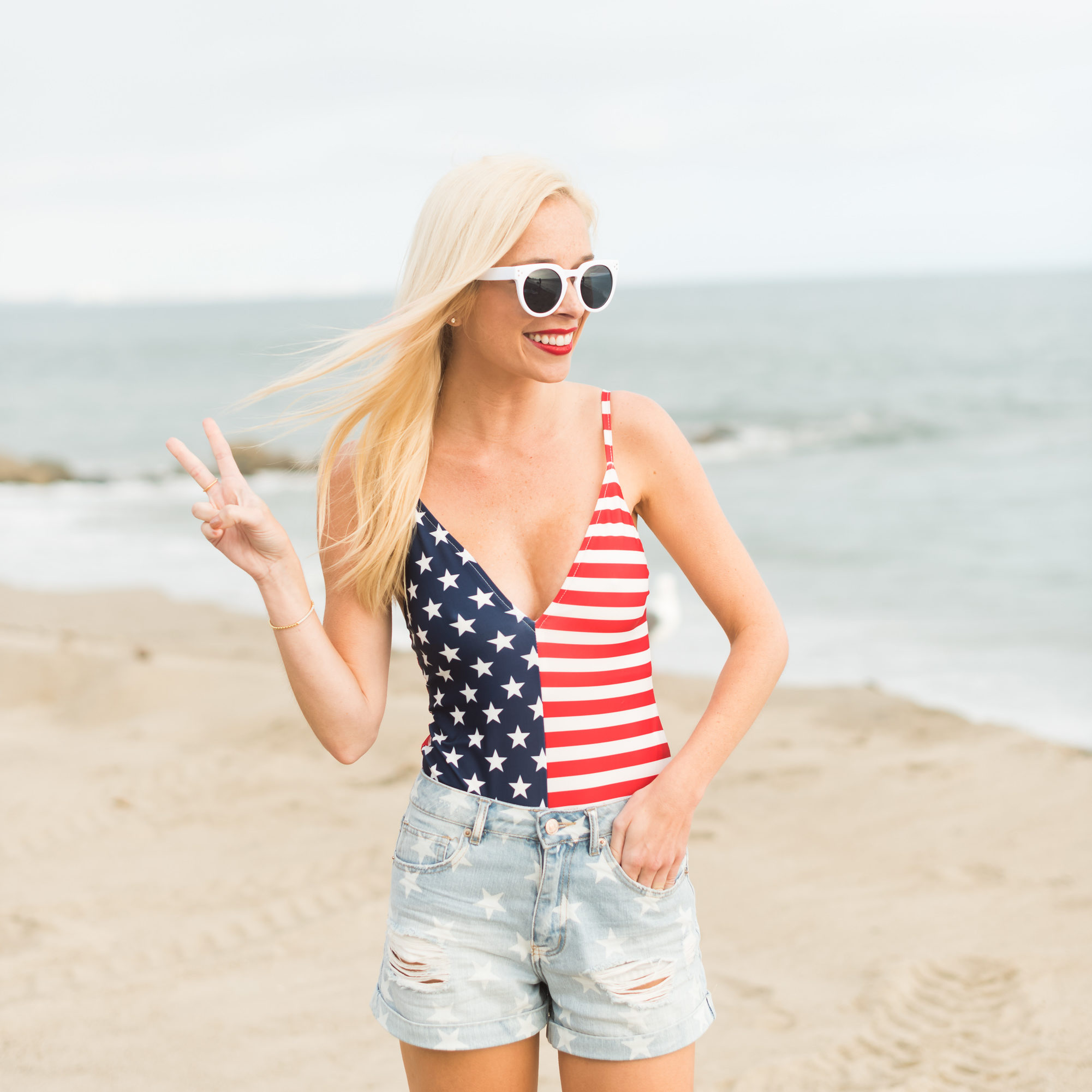 Stars and Stripes in July
Show off your patriotism with a stars and stripes swimsuit like this one-piece from Target. This suit is a great duplicate of the one I am wearing and is only $29! I paired my one-piece swimsuit with festive, star-print denim shorts like these. I also love these denim shorts with the American Flag print on the pockets. They're such a steal at just $18!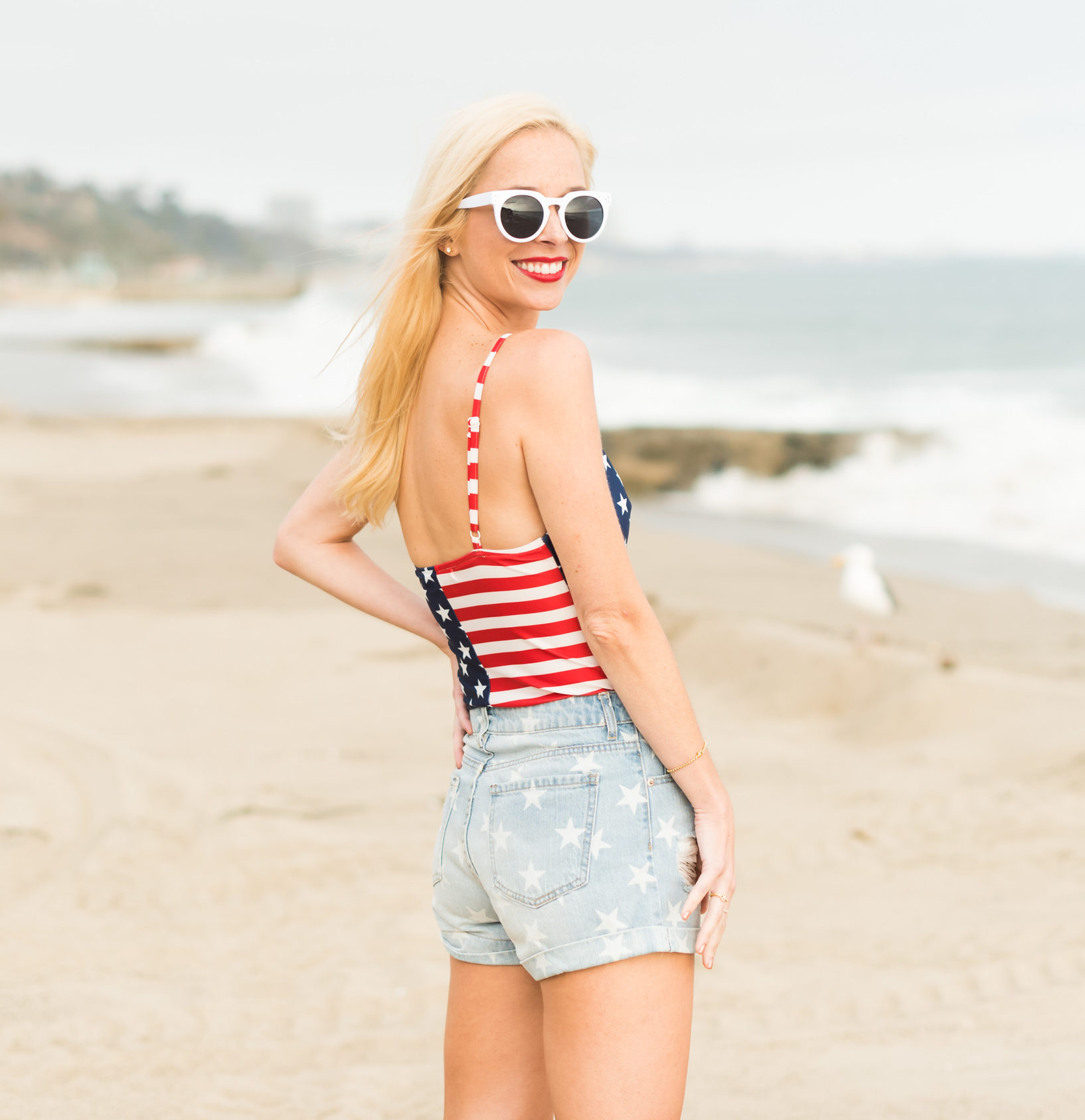 Complete the Look
Accessorize your ensemble with a pair of sunglasses like this $12 pair from B.P.. Tie an American Flag scarf around your neck or wrap it around the handle of your straw bag. I love this bandana by B.P.. If you're more of a baseball cap girl, or want to avoid washing your hair, this cap will more than complete your look.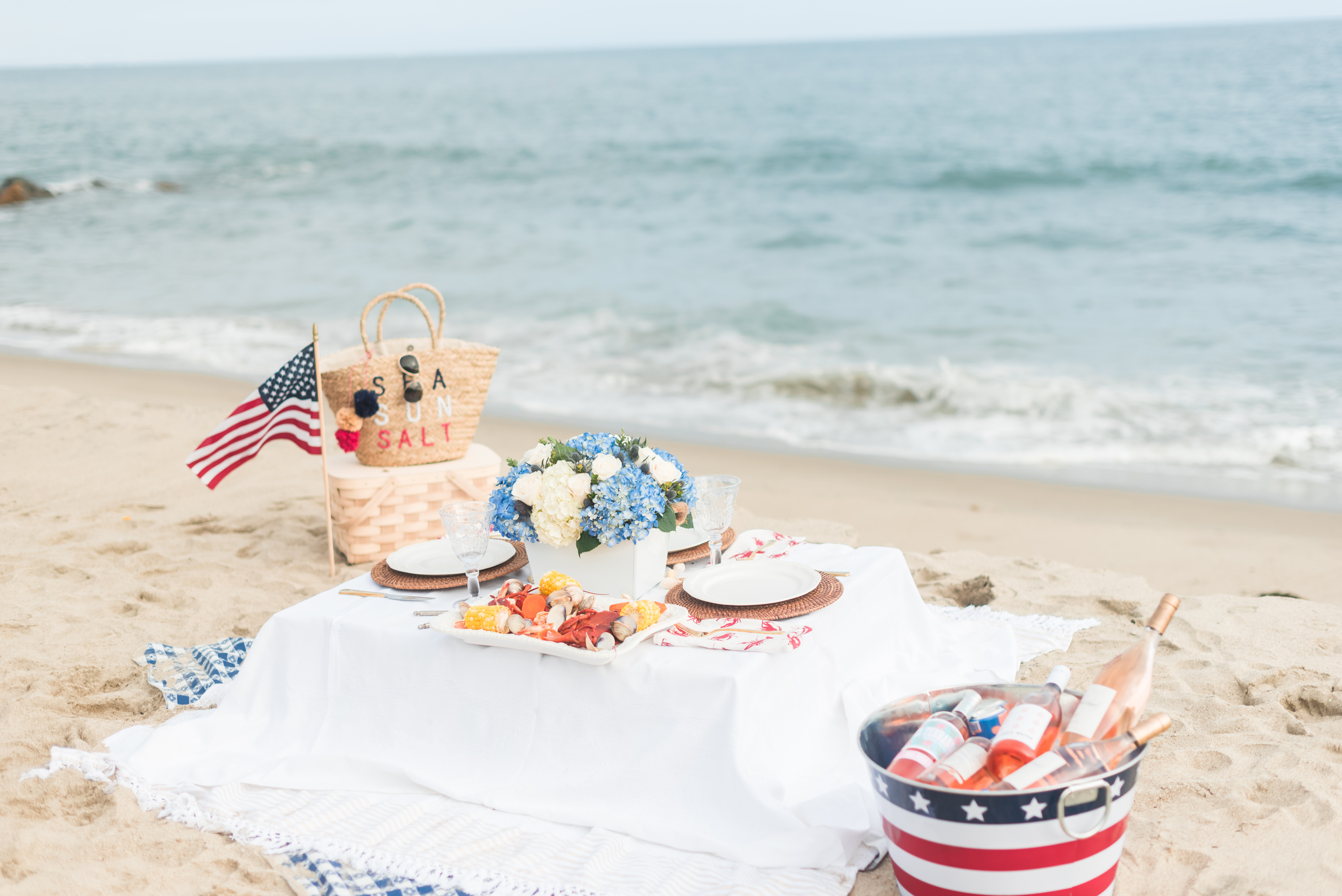 Celebrate the Fourth with a Picnic
My blogger babe, Brooke, organized this adorable beachside picnic for the 4th of July! Recreate the scene and put your Rose in this adorable American Flag tin. Add additional flare with festive paper plates and cups. Cushion your beach bums with cute flag-print pillows. Don't forget to ward off pesty mosquitoes with this USA citronella candle. I've listed my favorite party accessories below – click on any image to shop!

I'm still unsure exactly what my Fourth of July plans are, I think Brooke and I are going to celebrate a little early on the 3rd at the Bel-Air Bay Club. I will be sure to post pictures! What is everyone else's plans? What's your favorite thing to do for the holiday?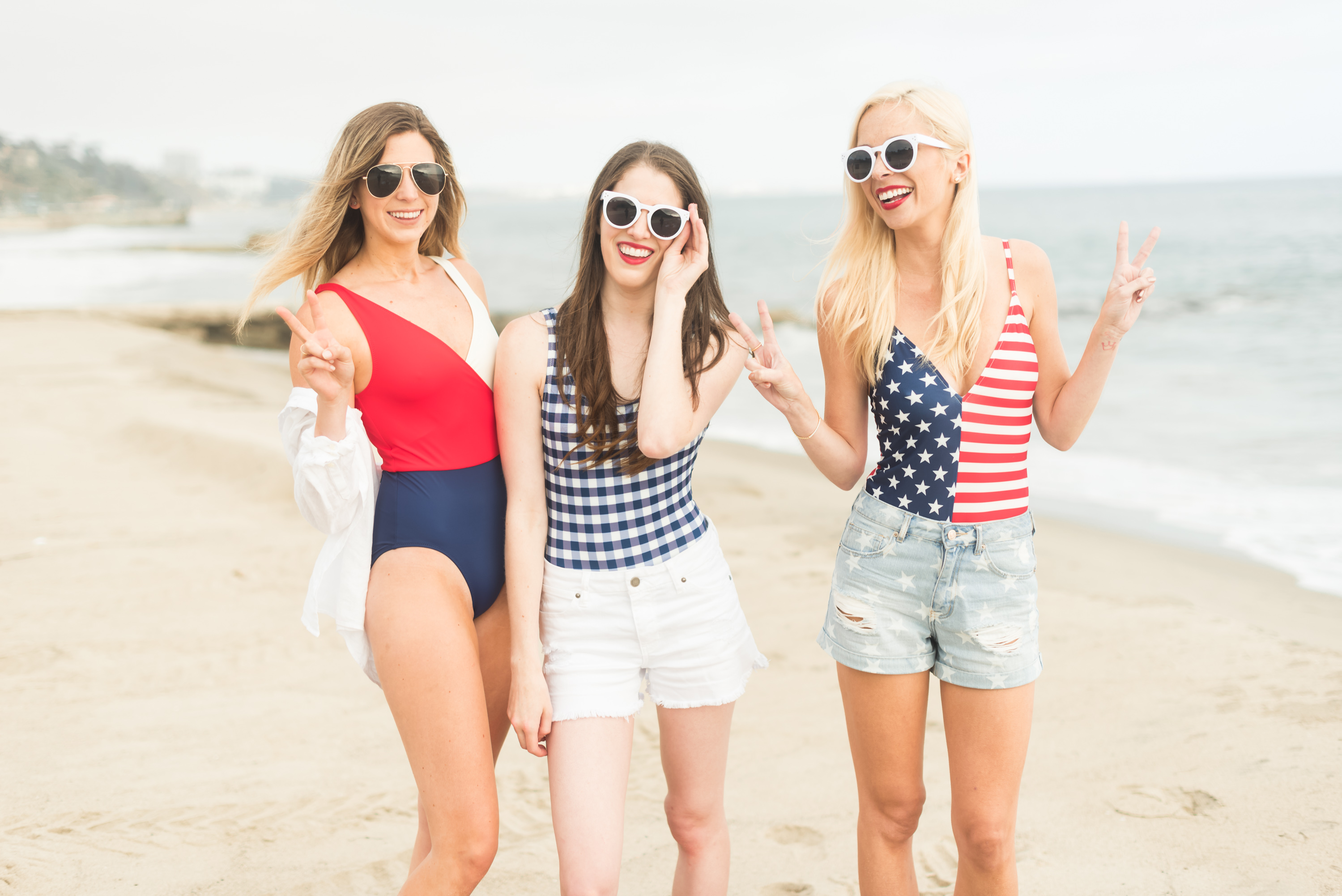 Wishing everyone a safe and happy fourth 🙂