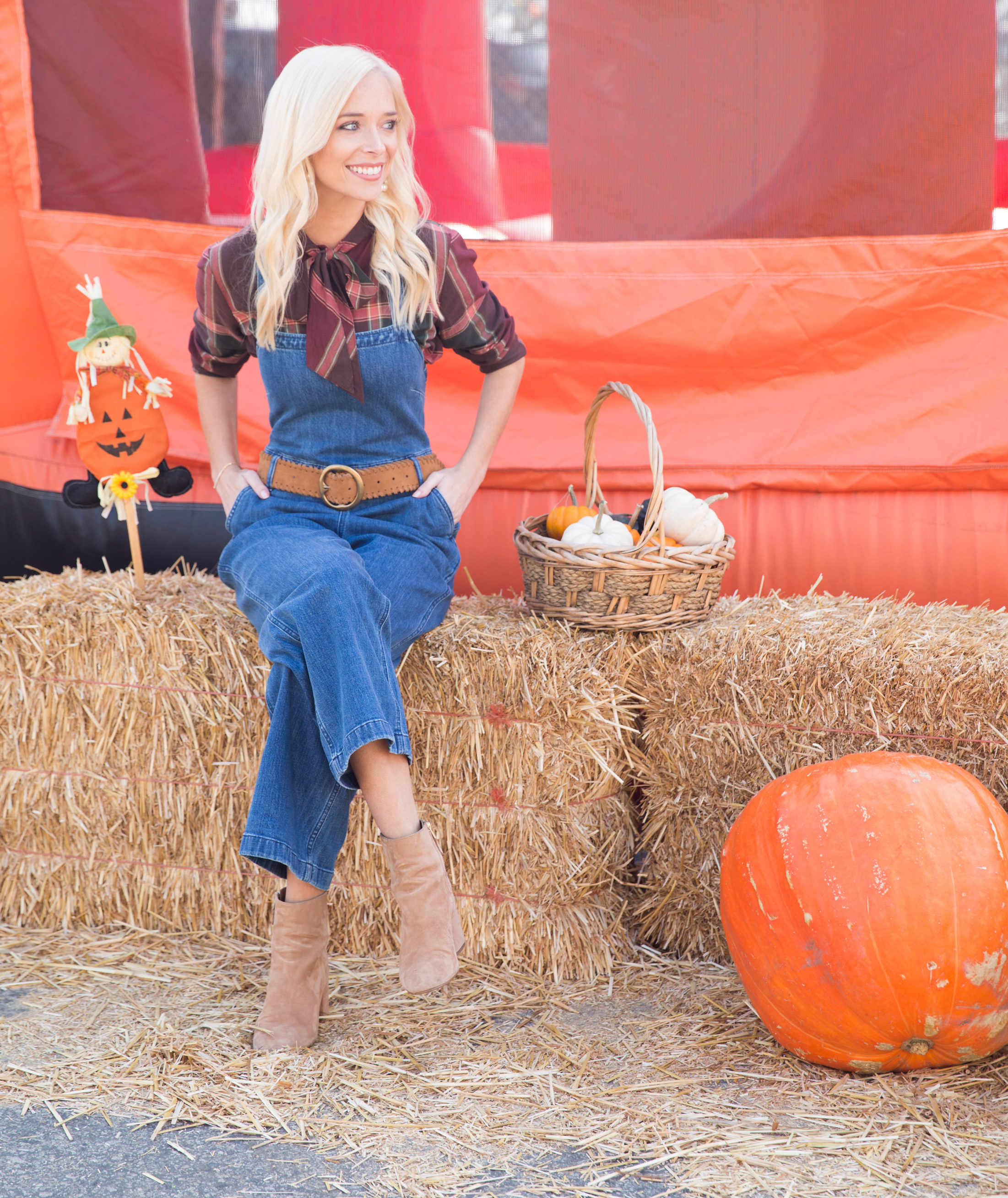 When I think of plaid shirts and denim overalls I have terrifying visions of things I wore as a little girl in the 90's. But this fall these old favorites are hotter than ever and I am sharing how I updated this grungy trend with a feminine twist.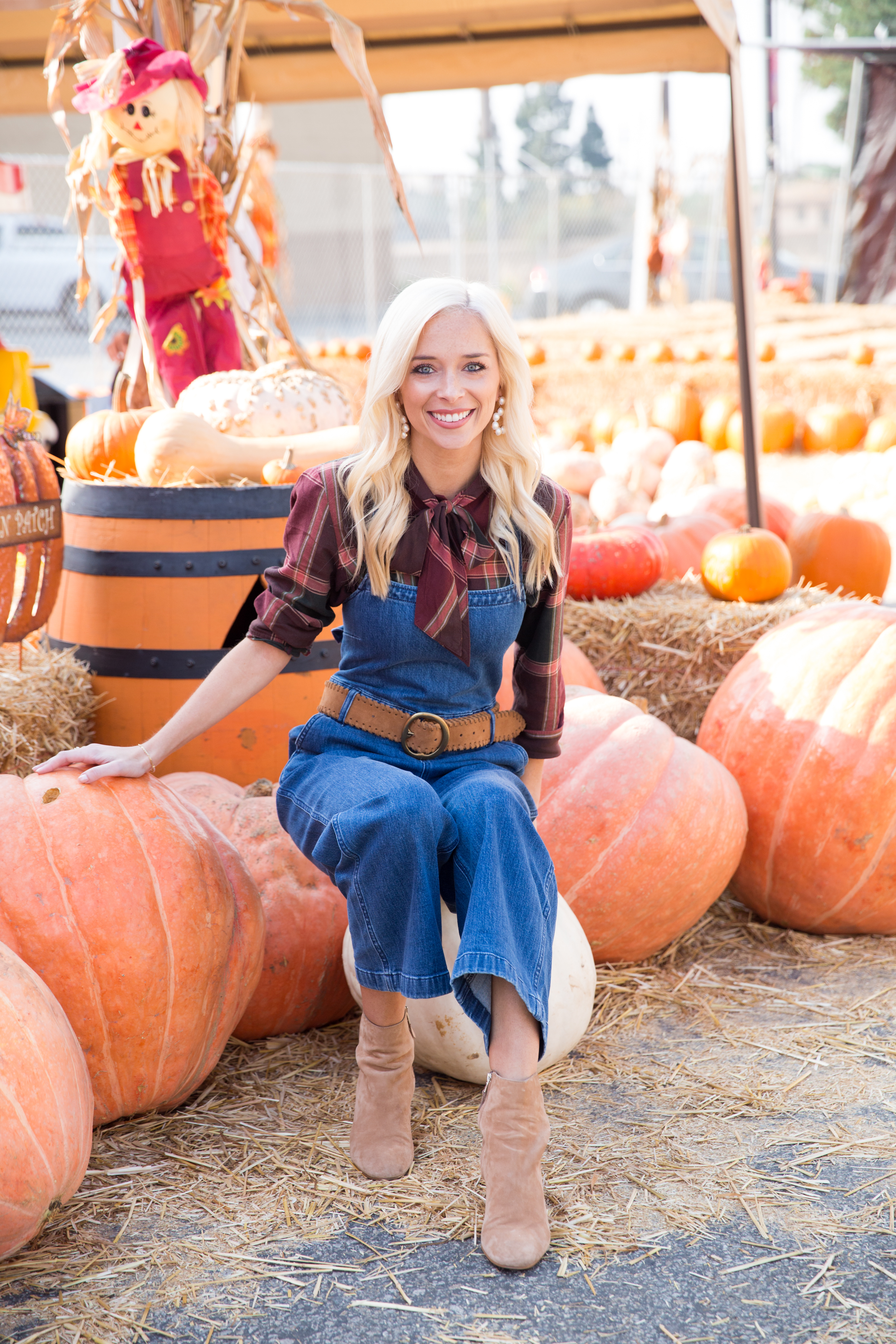 Shirt | Overalls | Belt | Booties | Earrings | Sunglasses
This pumpkin-patch photoshoot is definitely my favorite I've done this year and I love how this outfit came together! My friend Jen and I were checking out the new Nordstrom in Century City a few weeks ago. I saw the denim overalls and plaid shirt from Madewell and started thinking about ideas for the shoot. If you have never tried Madewell clothing, I highly recommend them. True to their name, their pieces are designed to last and the price point is great.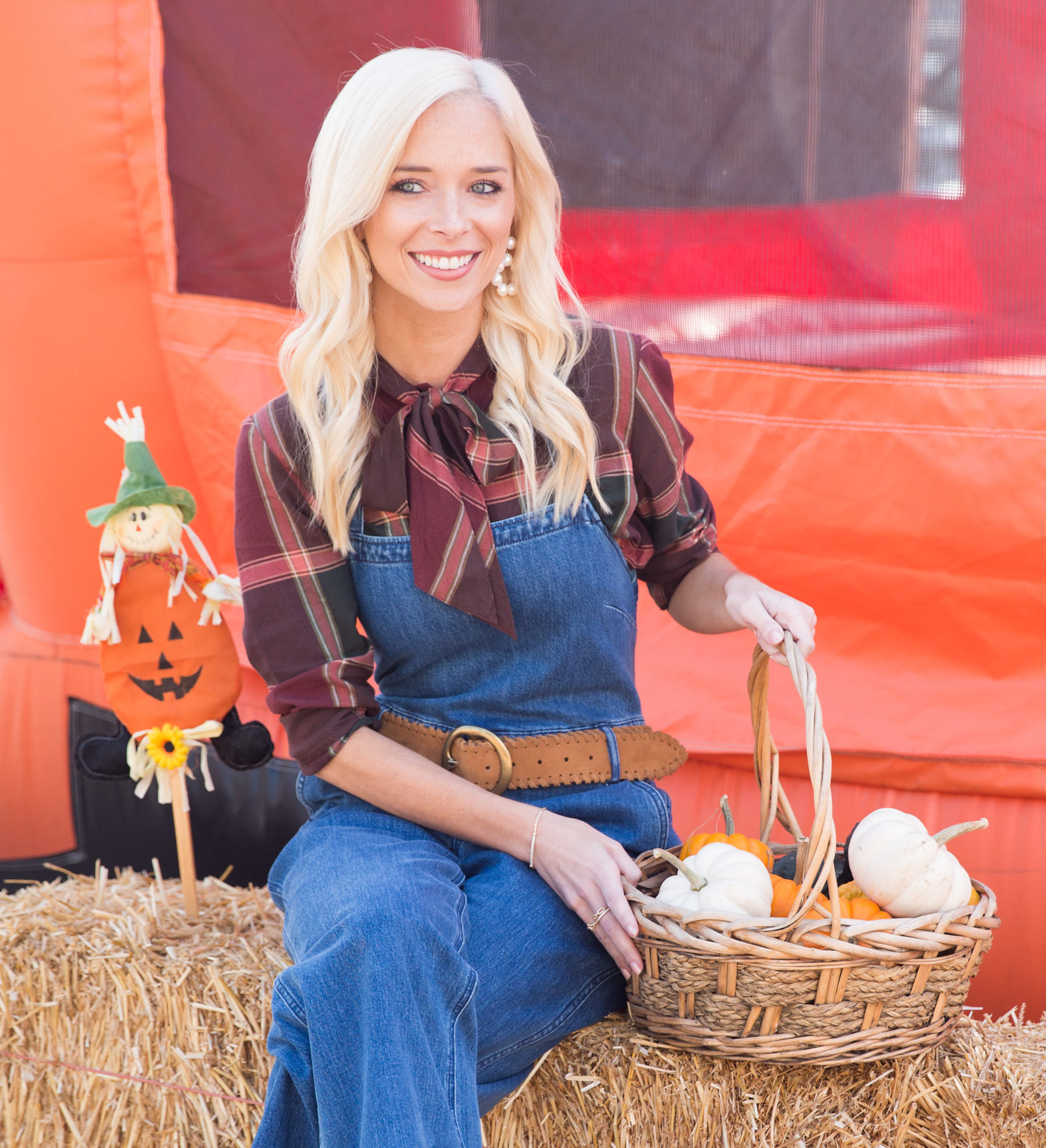 Plaid Done Right
I know I say this all the time, but my plaid shirt is probably my best piece I've gotten this fall. I love the bow-tie in the front. It has quarter-length sleeves which is perfect because I seldom wear collared shirts without rolling the sleeves. The shirt is only $80 and I am wearing an extra small. I definitely advise getting the shirt true to size because it is perfect for layering under sweaters.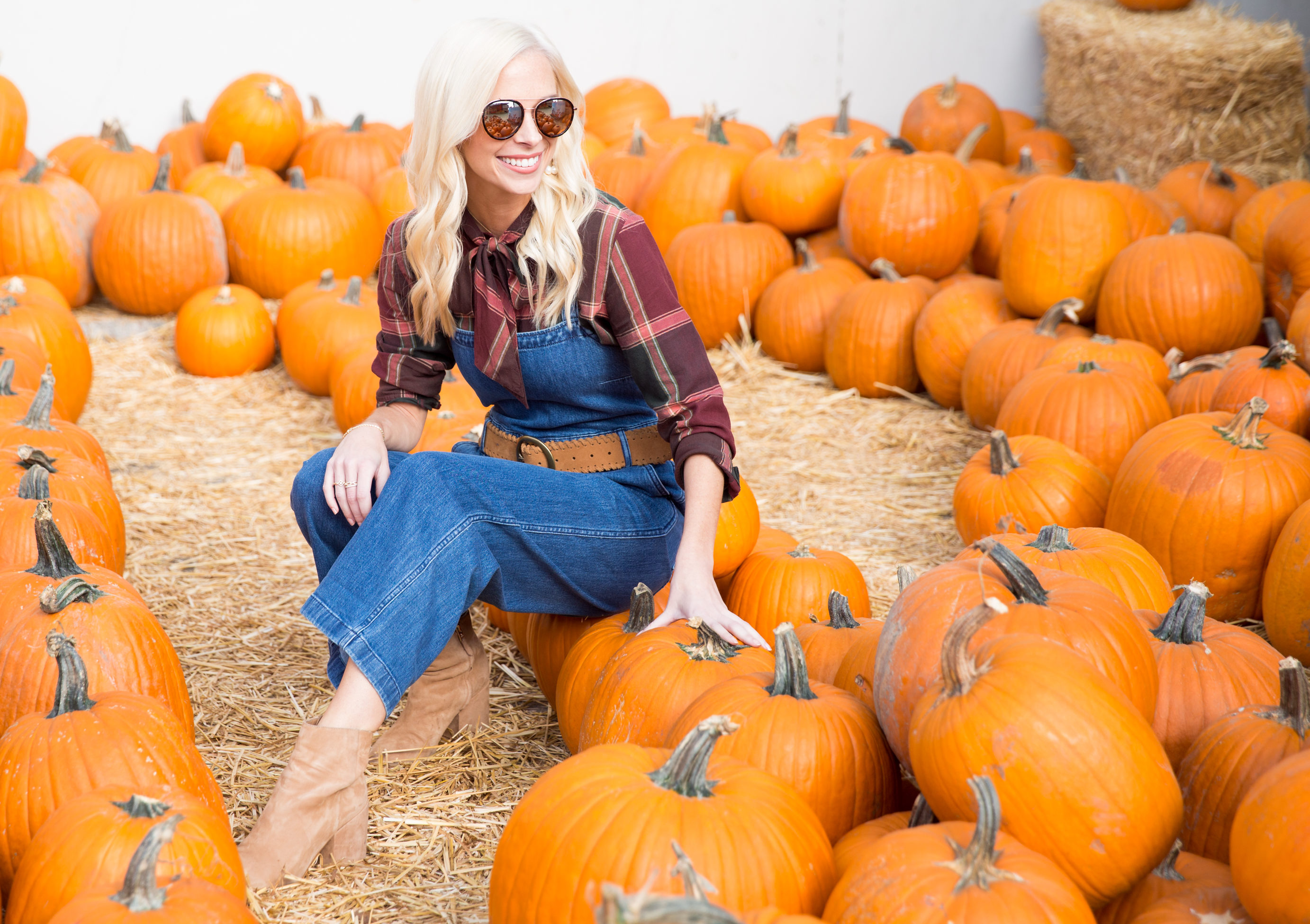 Pearls and Pumpkins
Unfortunately, my exact overalls are almost sold out but I have linked some other great options under $100. I wanted to give the overalls a more feminine silhouette. The belt was the perfect addition to give the denim a closer fit.  I tend to mix juxtaposing looks for balance and I love the pairing of the pearl earrings with the plaid. By adding even a little glam, it transformed the entire look.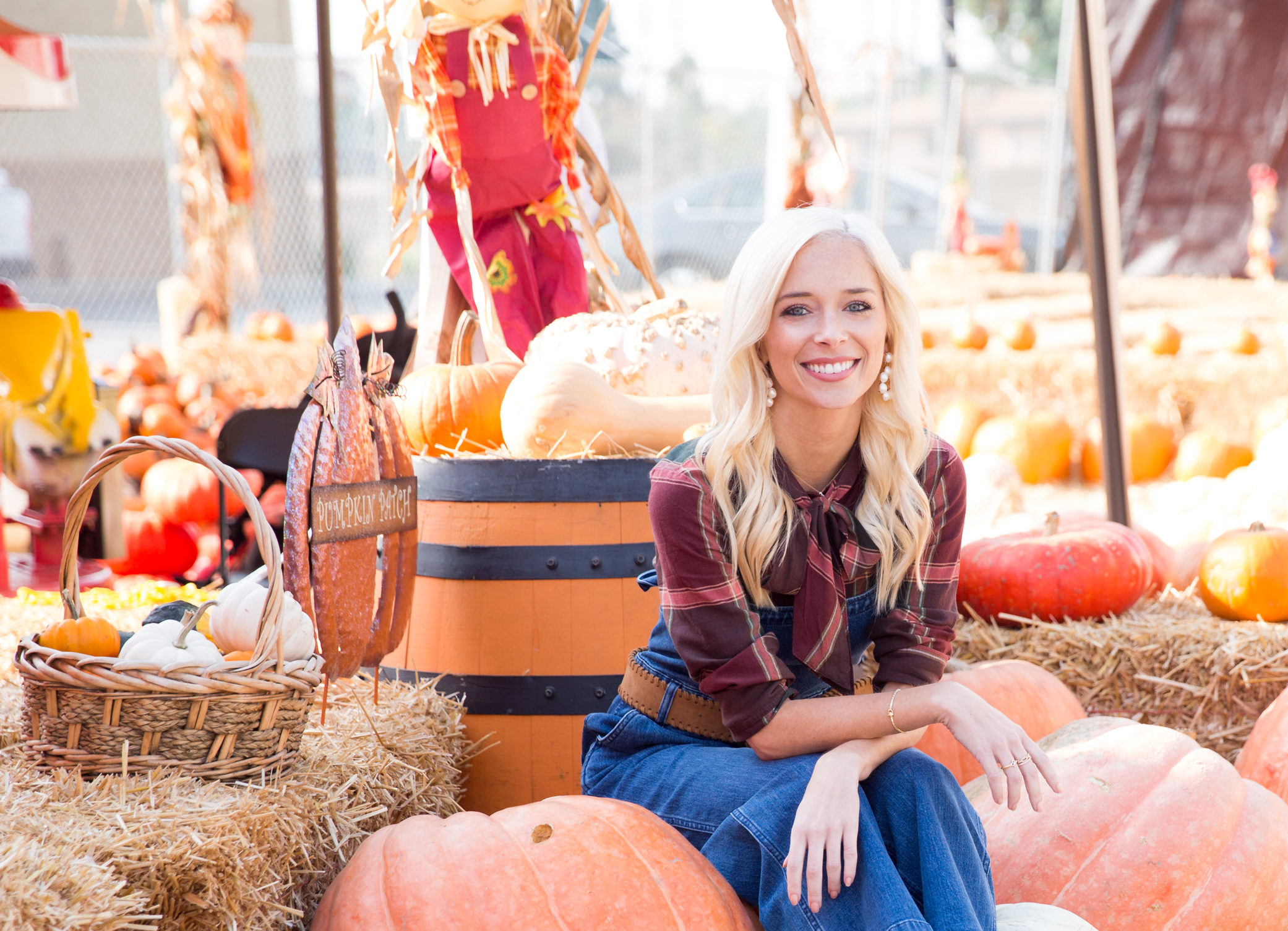 Hope everyone enjoyed their extra hour of sleep this weekend. Shop everything you see by clicking on the images below. Have a great week!

Share the post "Plaid Shirts and Denim Overalls | Feminine Twist on a Grunge Classic"