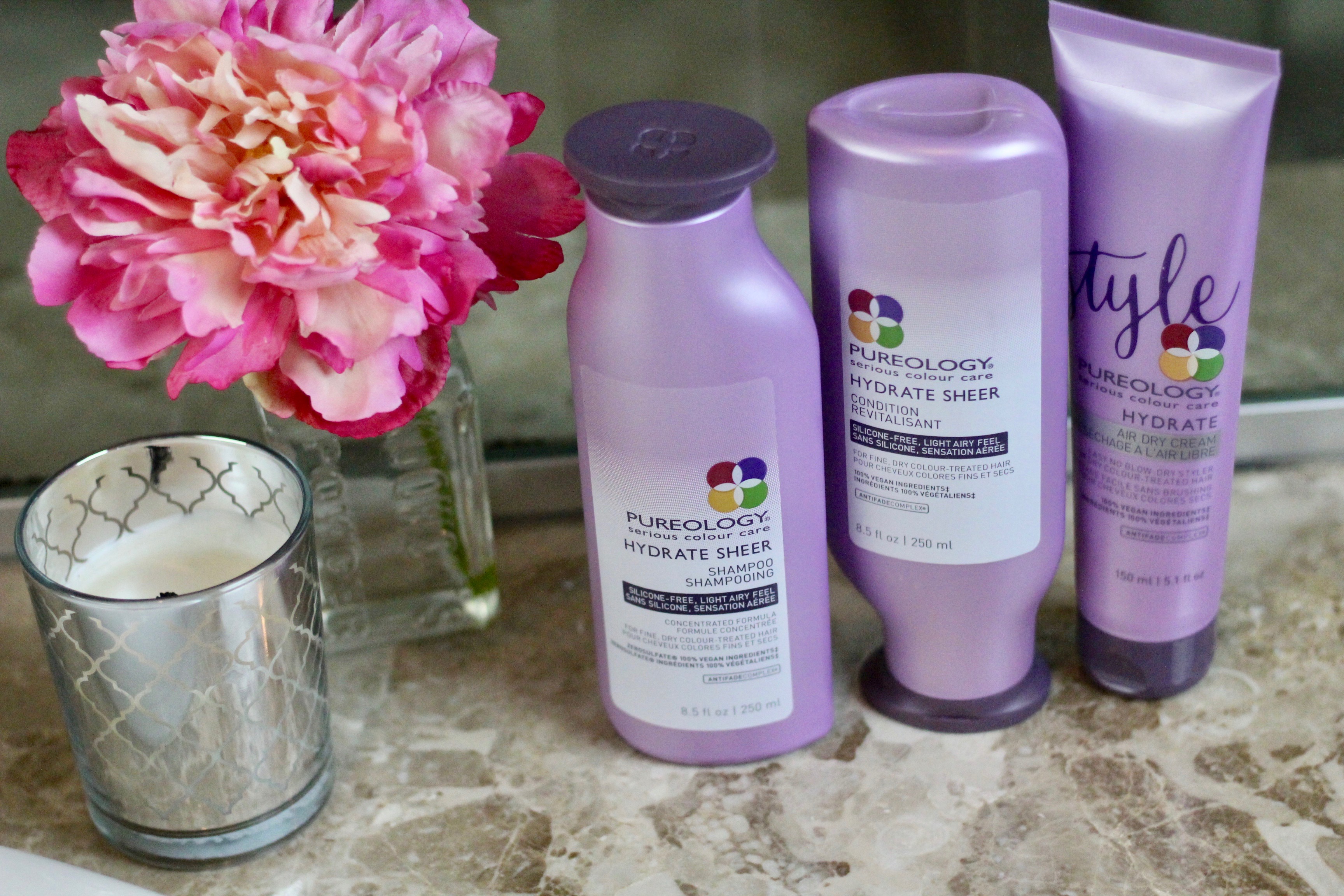 I have tried numerous products to hydrate my hair over the years. Since going blonde, my hair has become very dry and doesn't grow as quickly. Pureology was kind enough to send me a box of their latest Hydrate Sheer line that promises to add volume to your hair and let you skip the blow dryer. Sounds too good to be too? It isn't.
Hydrate Sheer Shampoo
The Hydrate Sheer line is designed specifically for  fine hair, particularly if it has been colored. This shampoo promises to not strip away any color and the silicon-free ingredients are designed to not weigh your hair down. Having fine hair myself, it's hard to find a moisturized haircare system that doesn't make my hair go flat. This shampoo lathered nicely but I did notice that squeaky feeling after rinsing.
Hydrate Sheer Condition
This conditioner smells like you've stepped into a spa at a 5-star resort. Pure peppermint heaven! I didn't want to rinse it out it smelled so good! Again, the lightweight conditioner is designed for fine, color treated hair. ***Tip: My hair colorist recently let me in on a conditioning secret that boosts hair growth. When conditioning your hair, start from the BOTTOM of your hair. If you start from the top, you're likely putting most of the conditioner on the top of your head; thus weighing down your hair and not leaving enough product for your thirsty ends. Start with the ends of your hair first, they need the moisture the most.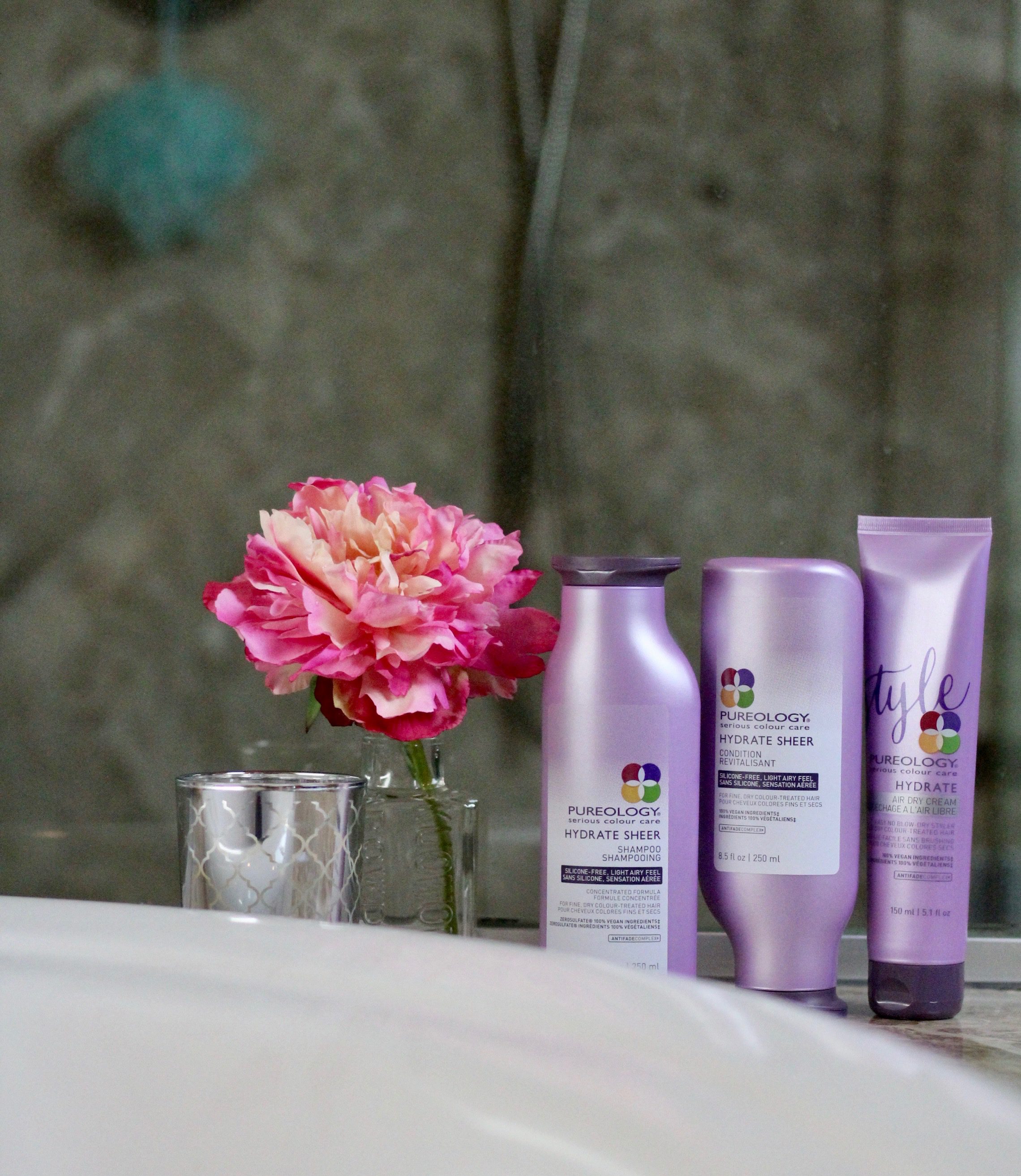 My fine hair tangles easily, so after showering I brush it out with a wet hair brush. If you have not heard of a wet hair brush, invest in one, it is truly a life saver. It's like treating your hair with kid-gloves, and the amount of hair loss after a detangling session is very minimal. You can find my wet hair brush for less than $20 here. After showering, I usually have to spray in some type of detangler in my hair. An amazing one for blondes is It's a 10! Miracle Leave-In that you can find here. I've also tagged the one for all hair colors below. I was pleasantly surprised that this conditioner did an amazing job of detangling my hair. I still used my wet brush, but no other product was needed!
Hydrate Air Dry Cream
Hair drying your hair after every shower is just bad news. Using heat protectant creams or expensive bionic hair-dryers helps but forgoing the dryer altogether is best. This Hydrate Air Dry Cream actually lets you skip the heat! Put a quarter-sized dollop in your hand after brushing your hair out and run it through your hair with your fingers. This cream has enhanced hydrating technology to revitalize your dry hair and keep color vibrancy. I do have naturally straight hair so I cannot promise the same results for every hair type but this cream left my hair stick straight and added volume!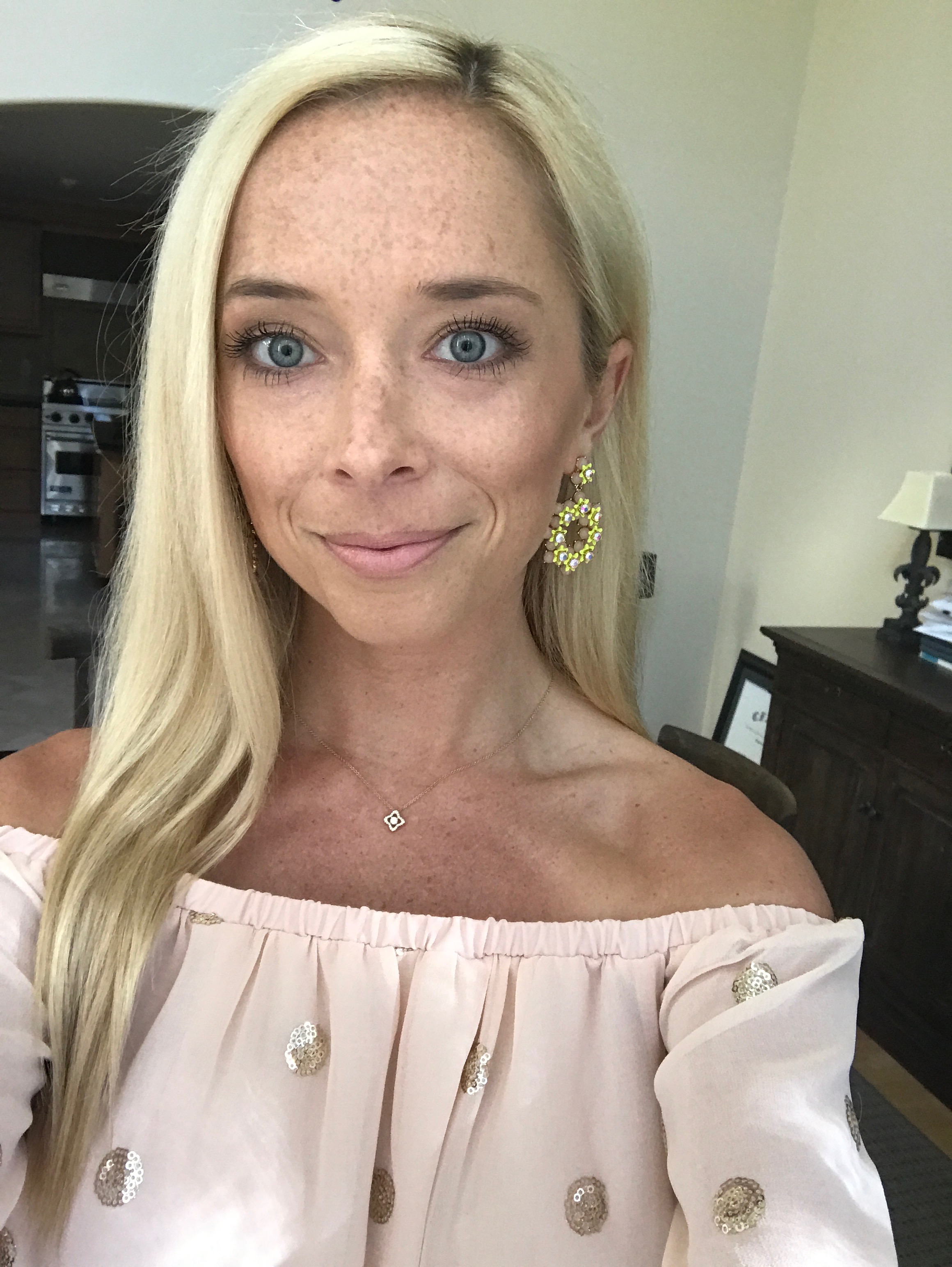 This line from Pureology is definitely geared towards a specific type of hair. If you have fine, color-treated hair I urge you to try it. I've tagged all the products I've mentioned below and please note, these opinions are all my own. Have a great Wednesday!!

Share the post "Beauty Wednesday || Hydrate, Add Volume and Skip the Dryer"