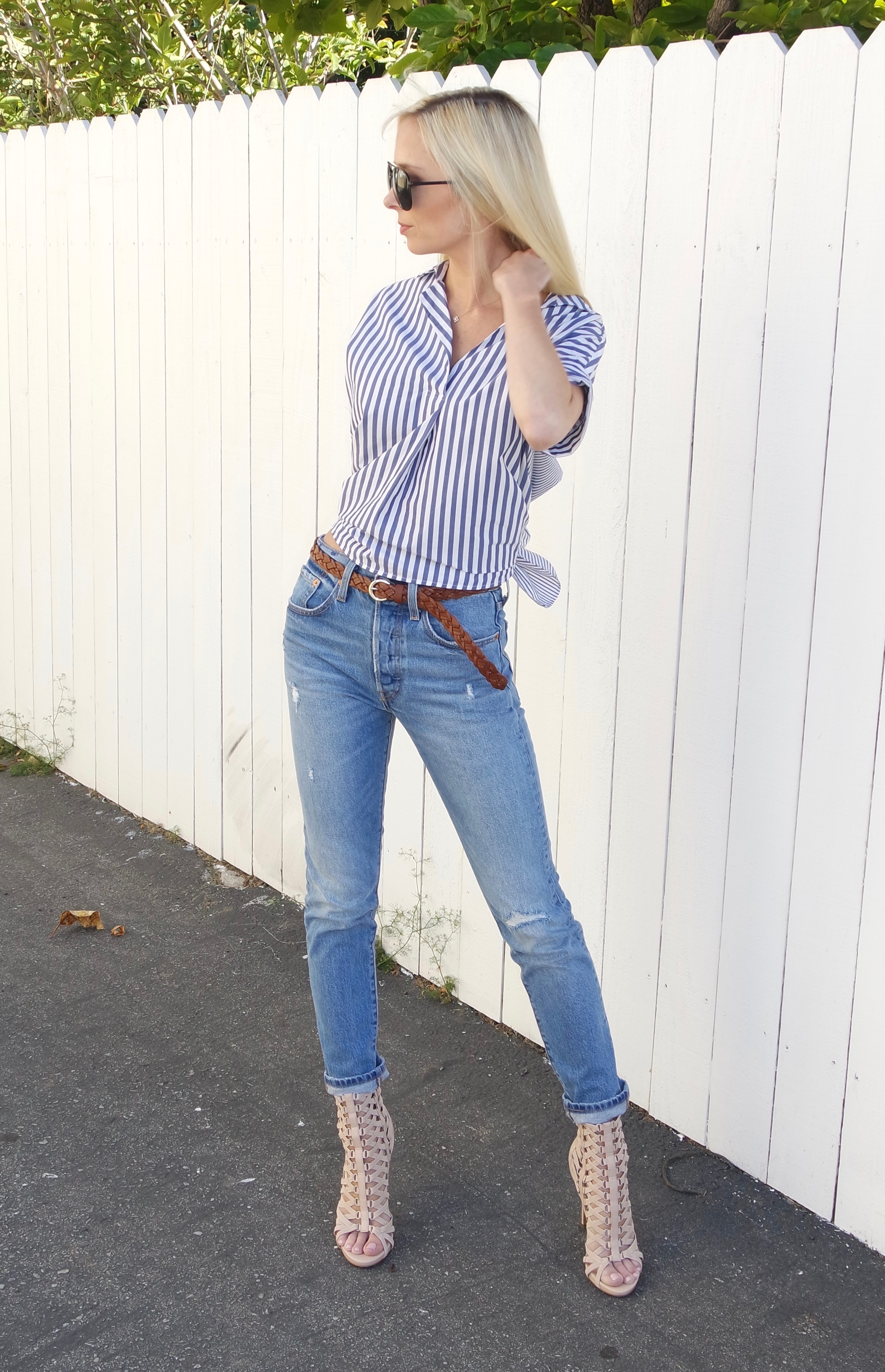 Mom jeans are making a comeback in a major way. Personally, I am more than happy to forego my low-rise jeans. Those jeans make sitting down without revealing too much a nightmare. Denim pioneer company, Levi's, have been making updates to their mom-style jeans that make this high-waist style anything but old school. Let me assure you, these are not just your mother's jeans.
The Skinny on the 501
My favorite pair of Levi's is their 501 skinny jeans. Their high-waist adds silhouette to your shape and the straight, non-stretch denim elongates your legs. The jeans are cropped enough to wear with all shoe types. It is a different type of fit. If you want a tighter look like me, I recommend sizing down 2-3 styles. I am typically a 26-27 in jean sizes and I wear this pair in a size 24.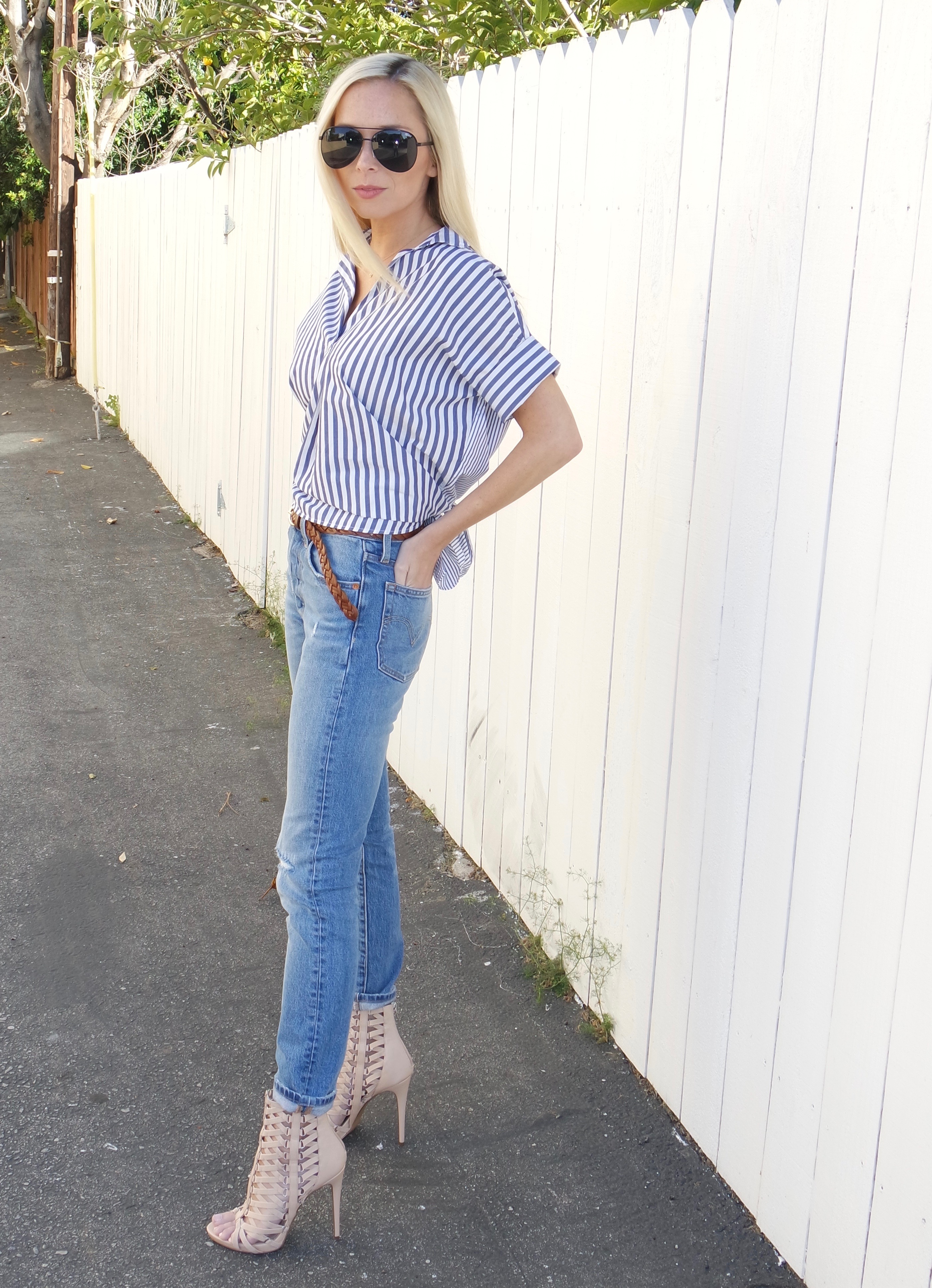 Mom Jeans Distressed
Levi's is bringing back their classic "old hangout" wash on their new 501 skinny cut. The distressed jean is super cool for the summer. The only thing to note about the shape of this denim is that it will flatten your behind. Definitely size down for a closer fit, but if you are looking for more shape-wear jeans, you may want to try Levi's 711 Skinny fit. The 711's have more stretch to them and fit like your current jeans do.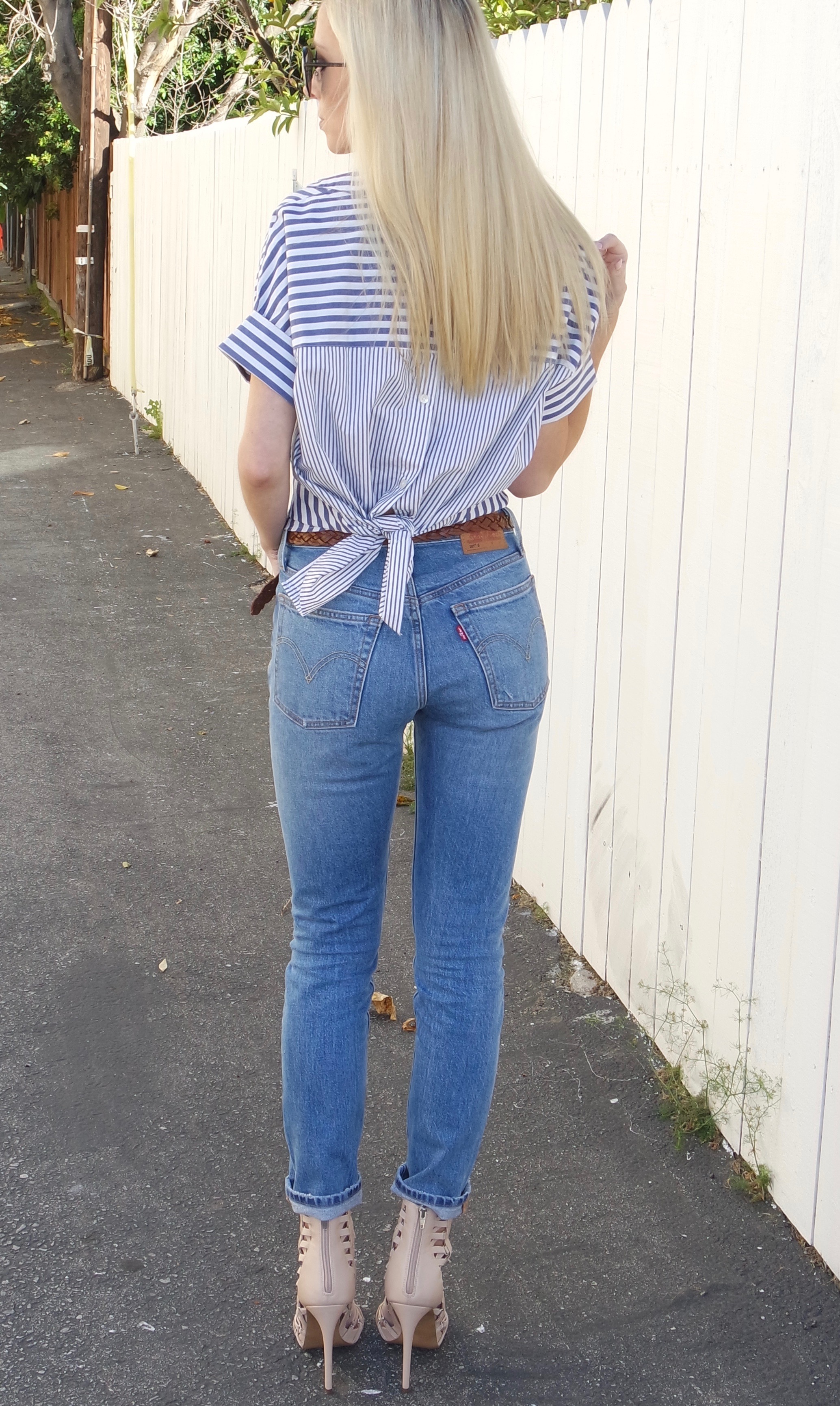 The Icon
If you are really ready to embrace your mom's beloved jeans, Levi's Icon fit is for you. The style is similar to boyfriend jeans but with a higher, cinched waist. I have yet to try these, but as soon as I do, you'll be the first to know what I think!
I hope everyone was able to spend yesterday with their beautiful momma's. My mom is still in Kansas City but I was able to spend the day with Alex's mom and grandma!
I've linked my favorite Levi's below along with my full outfit details! Xoxo