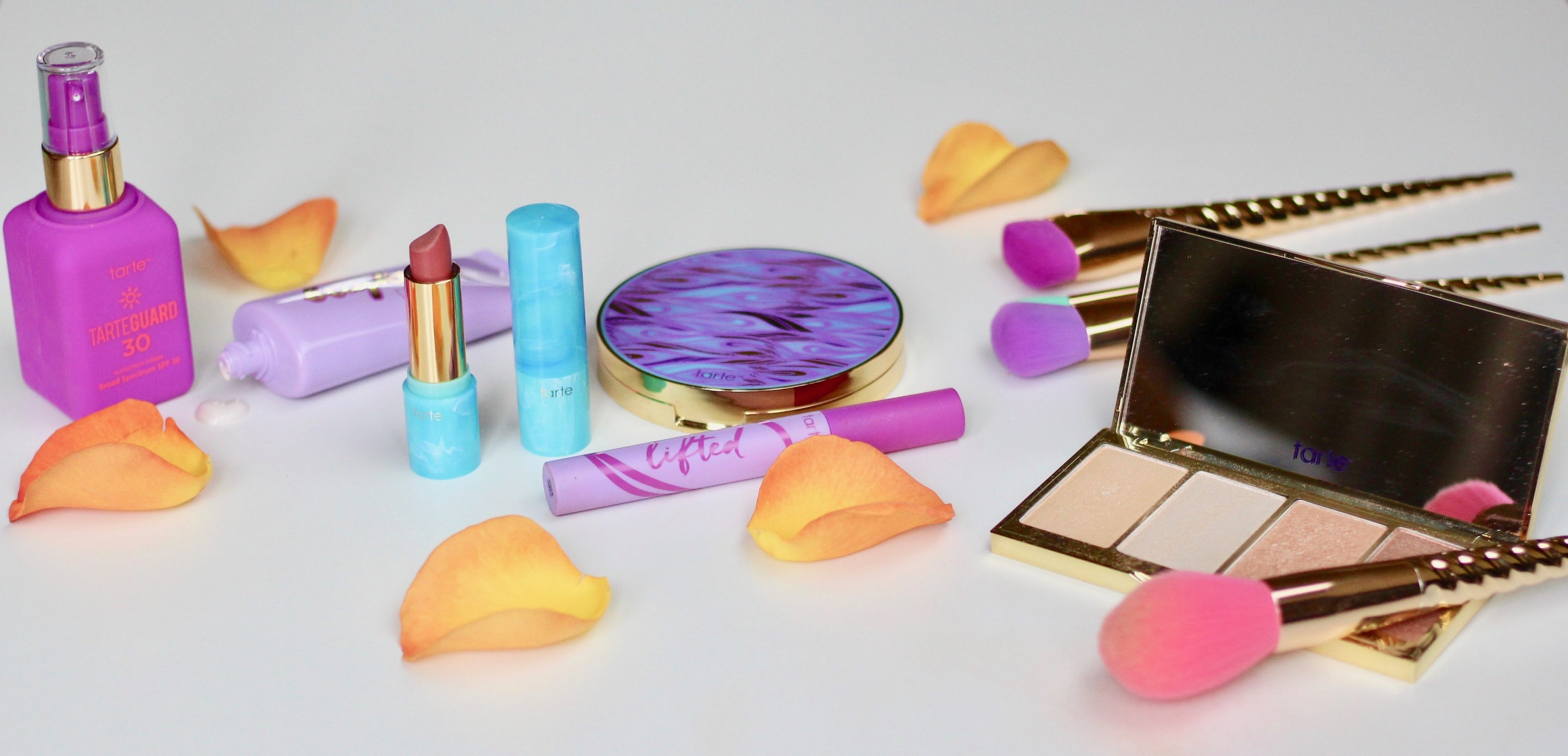 Glamour CAN be good for you! We live in a world where we are becoming more health conscious about what we eat. Can anyone say gluten free? It's great that we are looking for non-gmo and pesticide-free items to ingest into our body, but what about what we put onto our body? Enter Tarte Cosmetics, a leader in healthy, eco-friendly makeup with amazing ingredients like superfruit, vitamins, essential oils and plant extracts.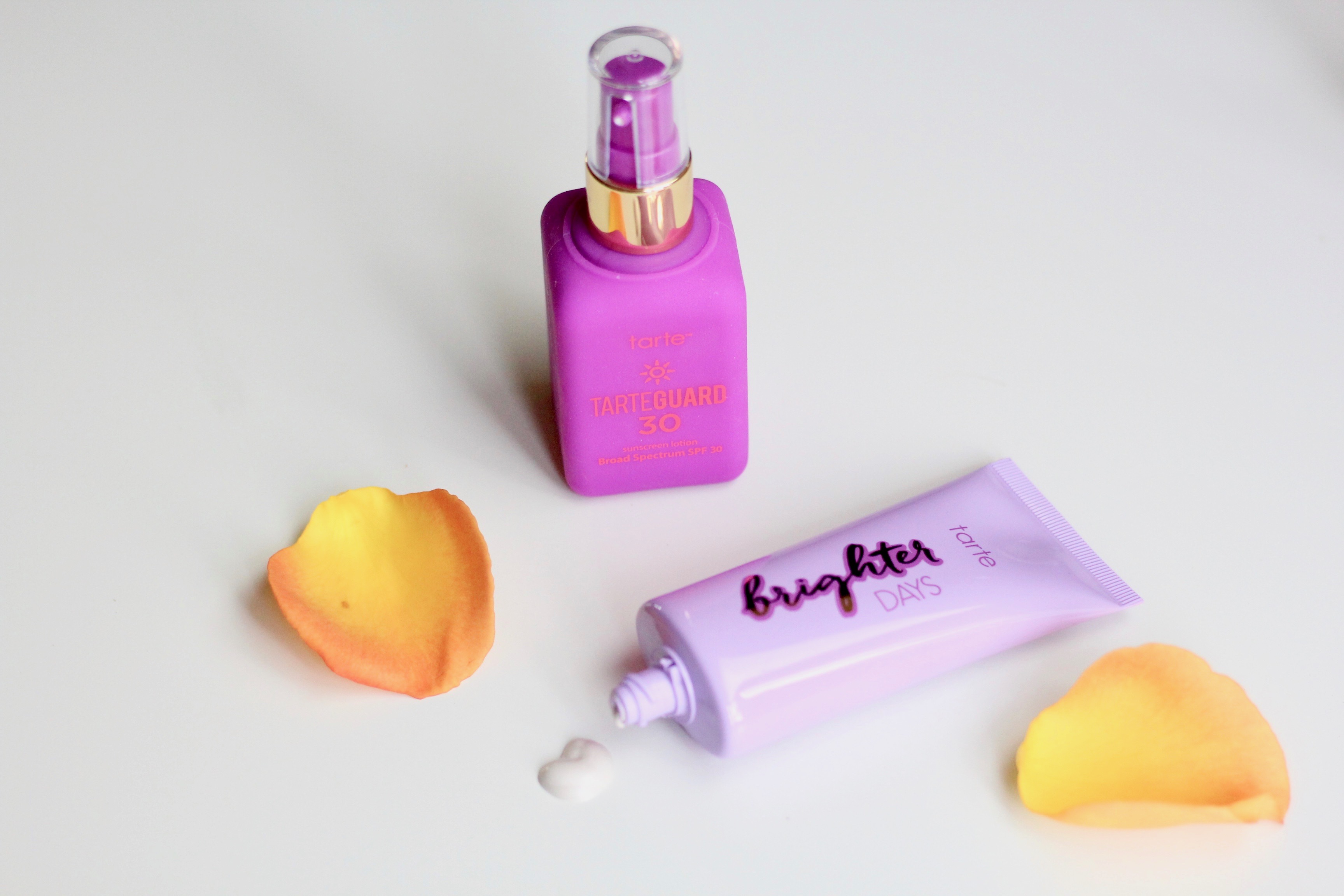 Brighter Days + Moisturizer
I was initially attracted to the brand because the products have colorful designs that make my daily routine much more fun. I started using their moisturizing products on my sensitive skin and am amazed at how this environmentally clean, makeup brand changes the way your skin looks and feels. The Brighter Days moisturizer is the perfect primer to illuminate and add extra highlight to your skin. To better protect your face with an SPF moisturizer, their Tarteguard 30 Sunscreen Lotion is amazing. The sunscreen has zero chemicals and doesn't leave your face feeling oily.

Eyeshadow That Blends
Tarte's eyeshadow palettes are vegan-friendly, come in gorgeous colors and the palettes blend easily when applying. I hate when eyeshadows don't smooth well and I end up with various dark spots on my eyelids. This is not the case with these palettes and my current favorite is the limited-edition Rainforest of the Sea. The golden-brown, neutral colors are ideal for your everyday look.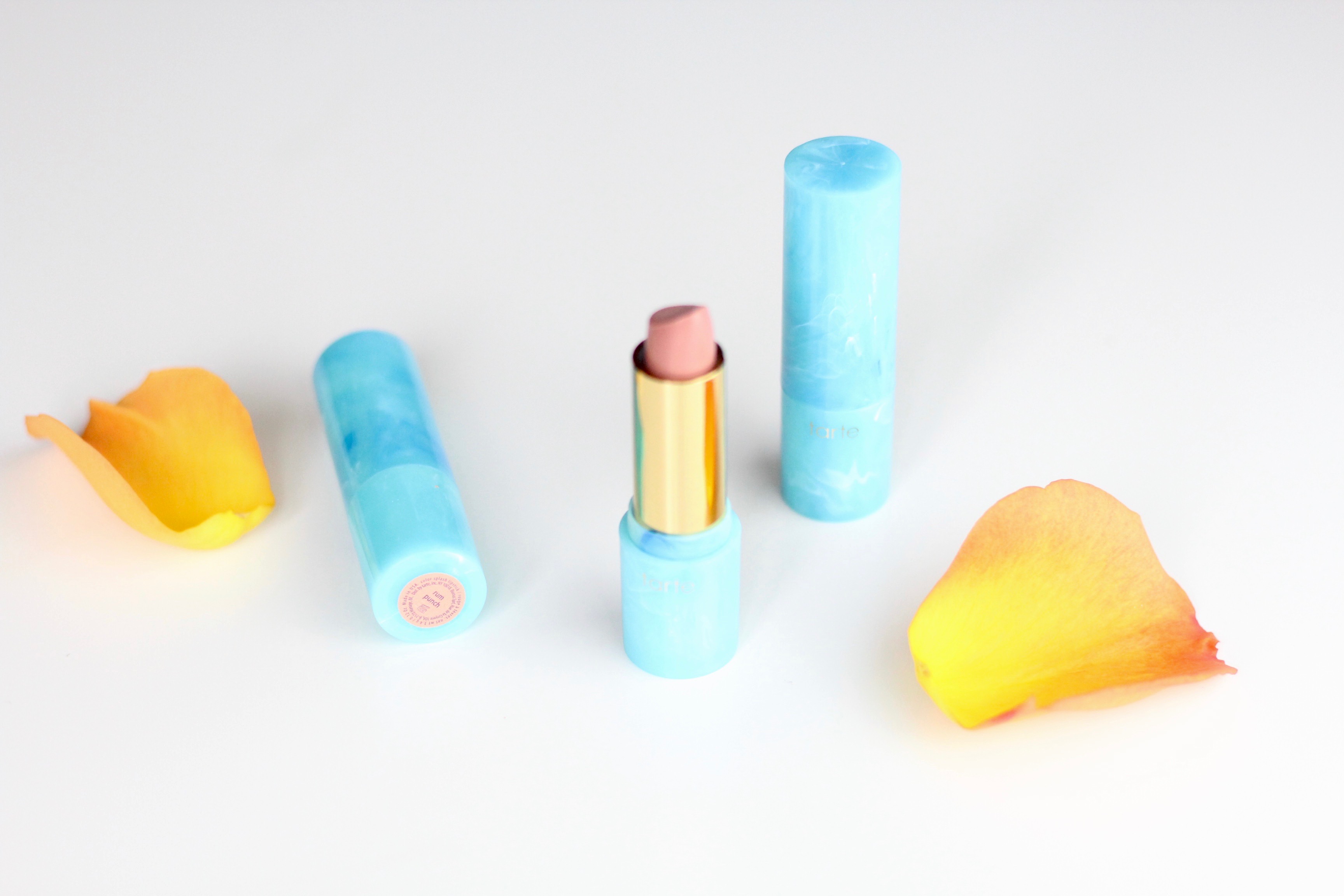 Color Splash Hydrating Lipstick
I am always on the hunt for great, nude lipstick. Lipstick has become quite an obsession of mine as of late. I will even spend hours in CVS looking through all the different lip colors and textures. I came across these beautiful, turquoise lipsticks in Sephora and I am hooked – I bought three that day! The lipstick color actually stays on and leaves your lips feeling hydrated and healthy. My favorite nude colors are Beach Babe and Rum Punch.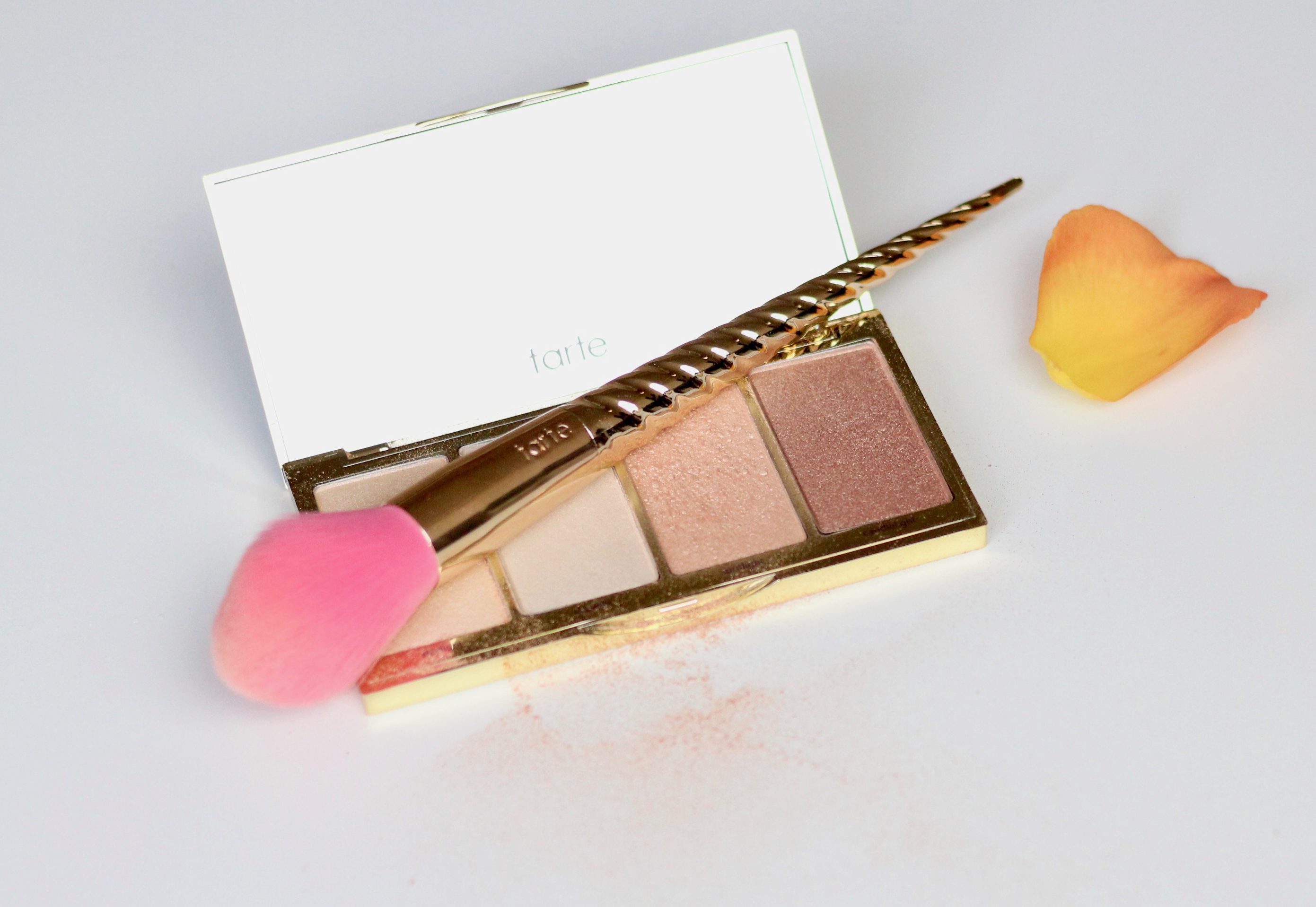 Highlight with Tarte
Let's not forget to highlight our gorgeous faces. The Skin Twinkle Lighting Palette Vol. II is simply stunning. Its four different shades complement all skin colors and they are fun to mix. I like to apply a little highlight to the corner of my eyes to contrast my dark eyeliner and brighten my eyes.
There's still  so many wonderful products I need to try from Tarte Cosmetics but I am tagging all the products I currently love and use below. Let me know if you have any questions about color, application or use.
Enjoy the rest of your week loves, xoxo