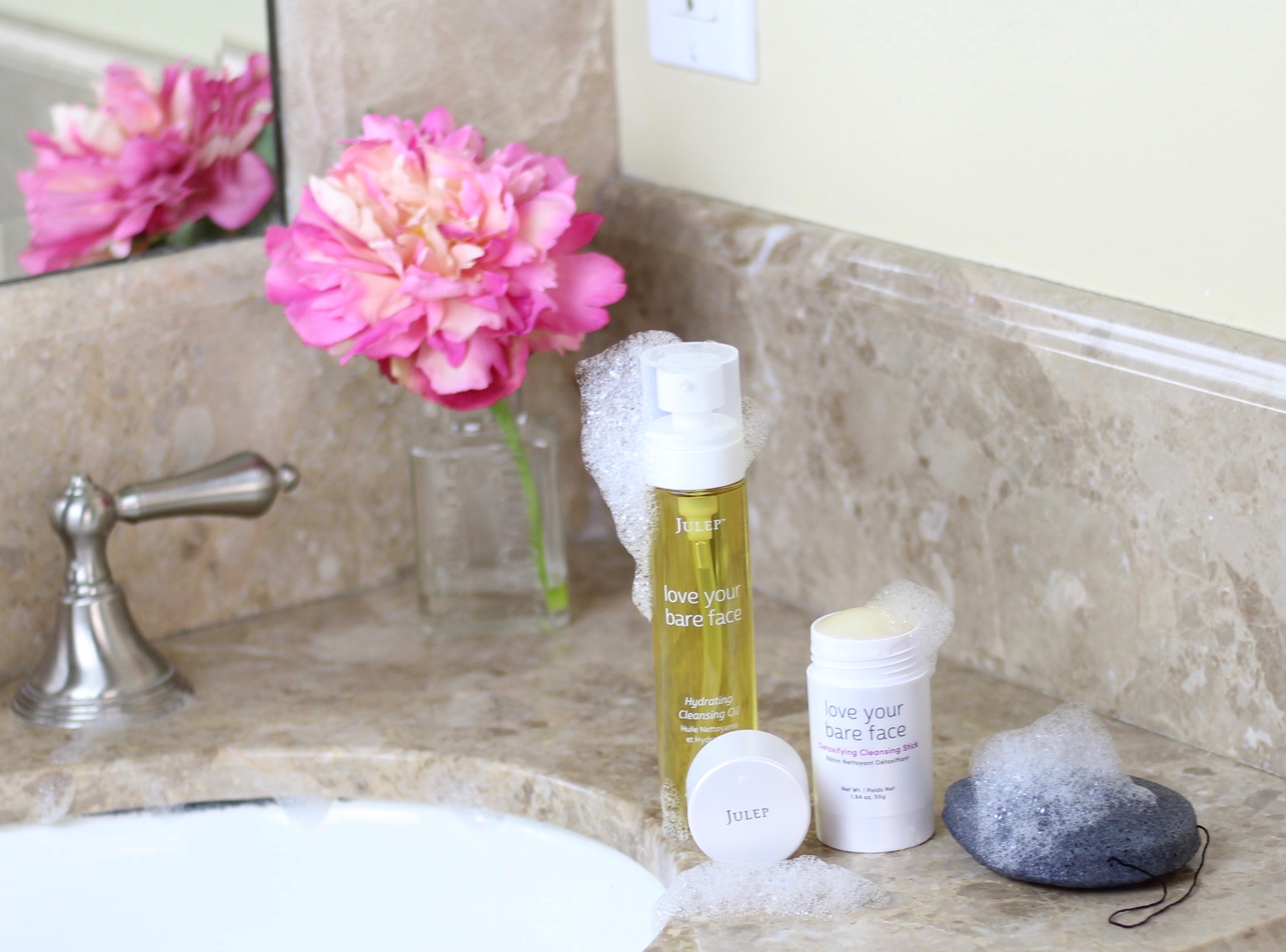 If you have ever been in my bathroom, you know that it is full of beauty and skincare products. I love trying different brands and taking care of my skin. I constantly hear praises of the benefits of Korean skincare lines and how soft it leaves your skin feeling. With summer fast approaching, I am ready to bare my best skin with Julep's innovative K-beauty double cleanse routine.
Bare Your Best Skin
"Beauty should do more than make you look good, it should make you feel confident about baring your most radiant self," Jane Park – Julep CEO.
With my new nighttime skin routine, I pump Julep's Love Your Bare Face hydrating cleansing oil onto my hands and begin massaging over my dry face. The oil immediately removes makeup, dirt and impurities. To take my warm rinse a step further, I exfoliate with Julep's Konjac Sponge. This all-natural sponge is made of bamboo charcoal powder. This duo alone leaves my skin feeling baby soft and hydrated. I tend shy away from nighttime oils because I don't want to add more shine to my face. The hydrating cleansing oil left zero residue and I love the amazing, age-defying ingredients it consists of.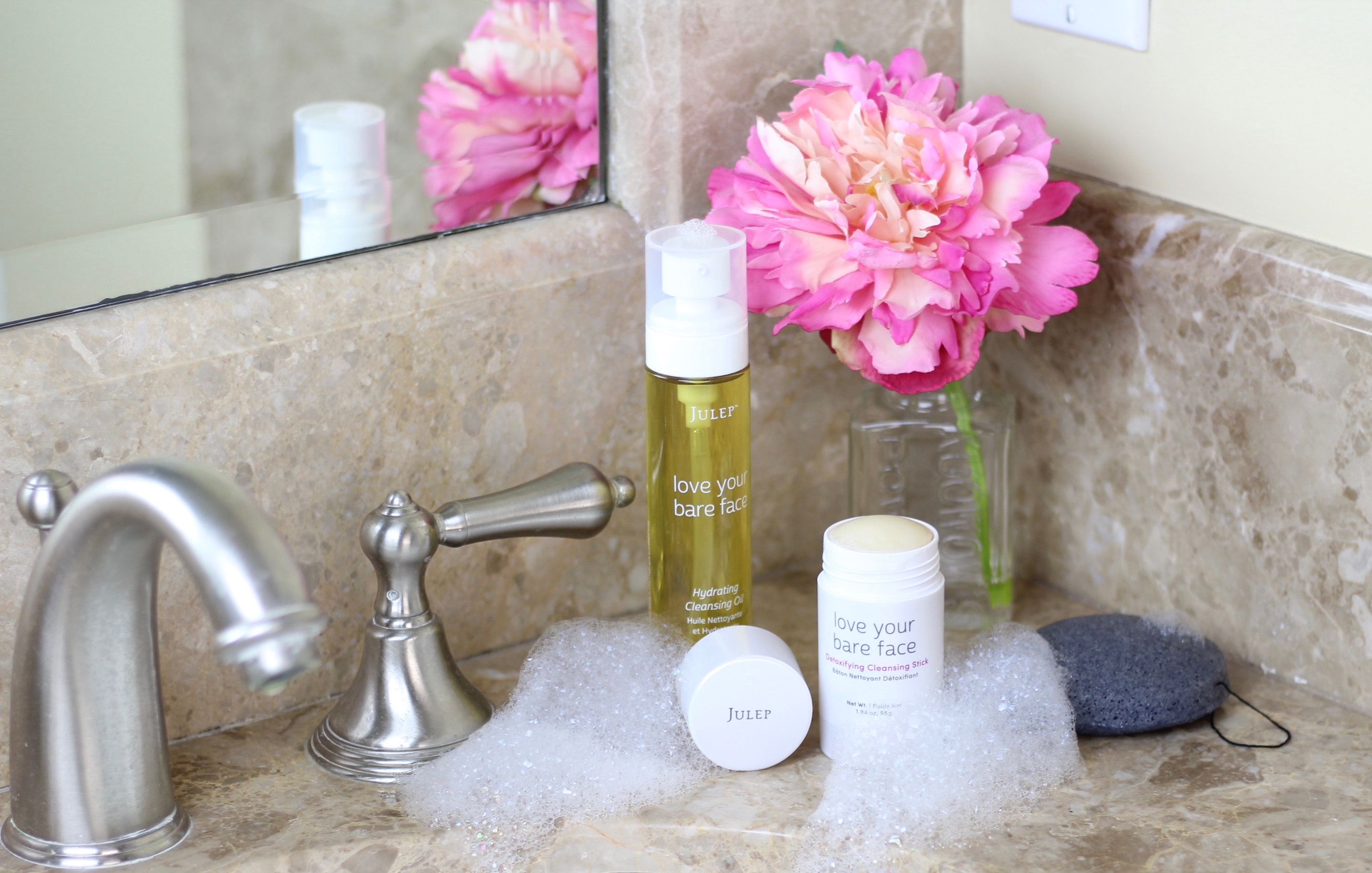 Stick to Routine
I use the Love Your Bare Face detoxifying cleansing stick on my wet face and rinse with the Konjac sponge. I am always honest with you guys, and I swear my skin has never felt this soft. The cleansing stick is small and compact, making it the perfect travel accessory. On photoshoot days I typically wear more face makeup than normal and I truly feel this double-cleanse rids my face of all makeup and gives it a deeper clean. I love how my skin feels.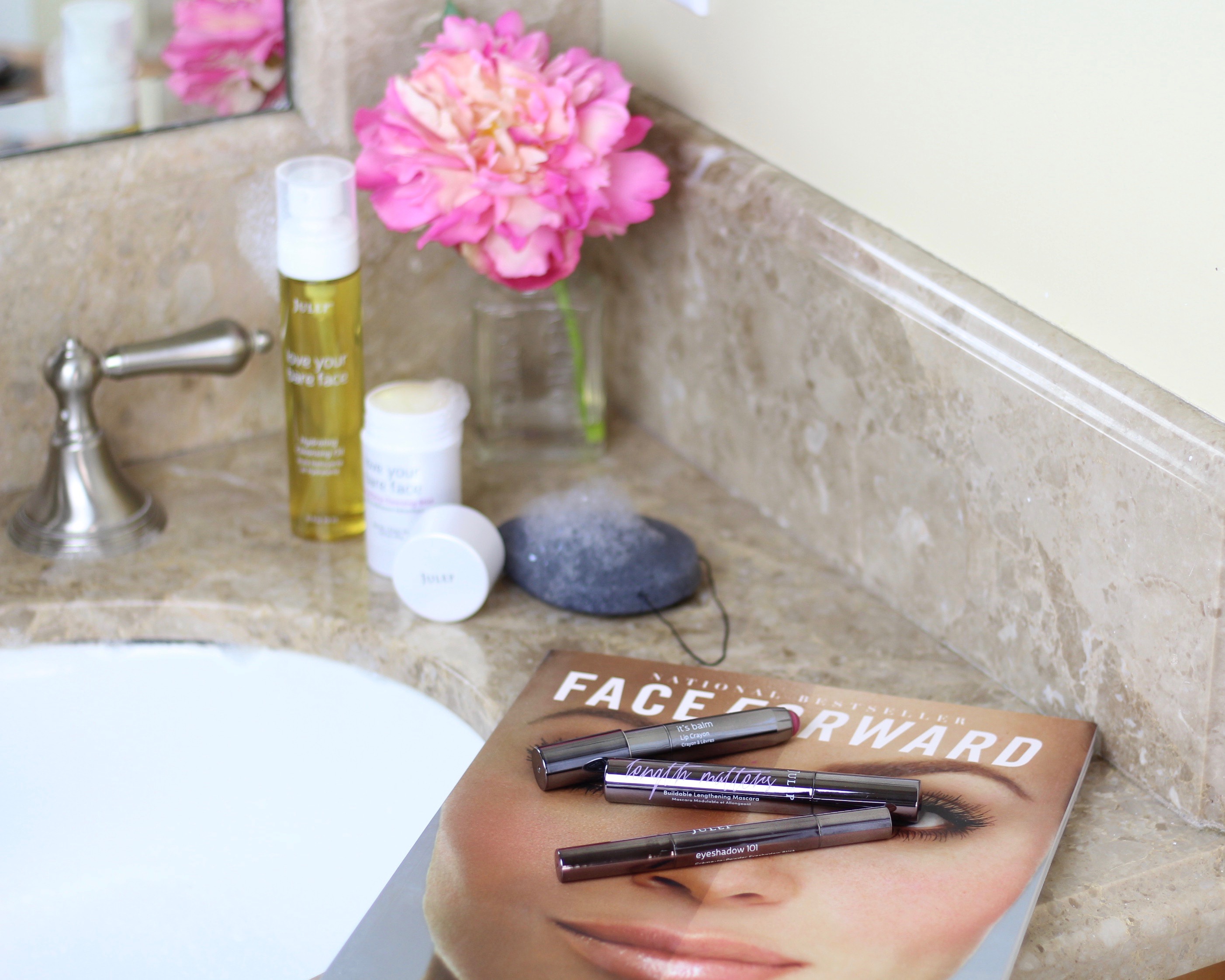 Bare Your Best Skin
In addition to Julep's wide array of skincare products, they also have a line of makeup composed of their natural ingredients. I have linked all the above products below. Start your summer the right way and bare your best skin!