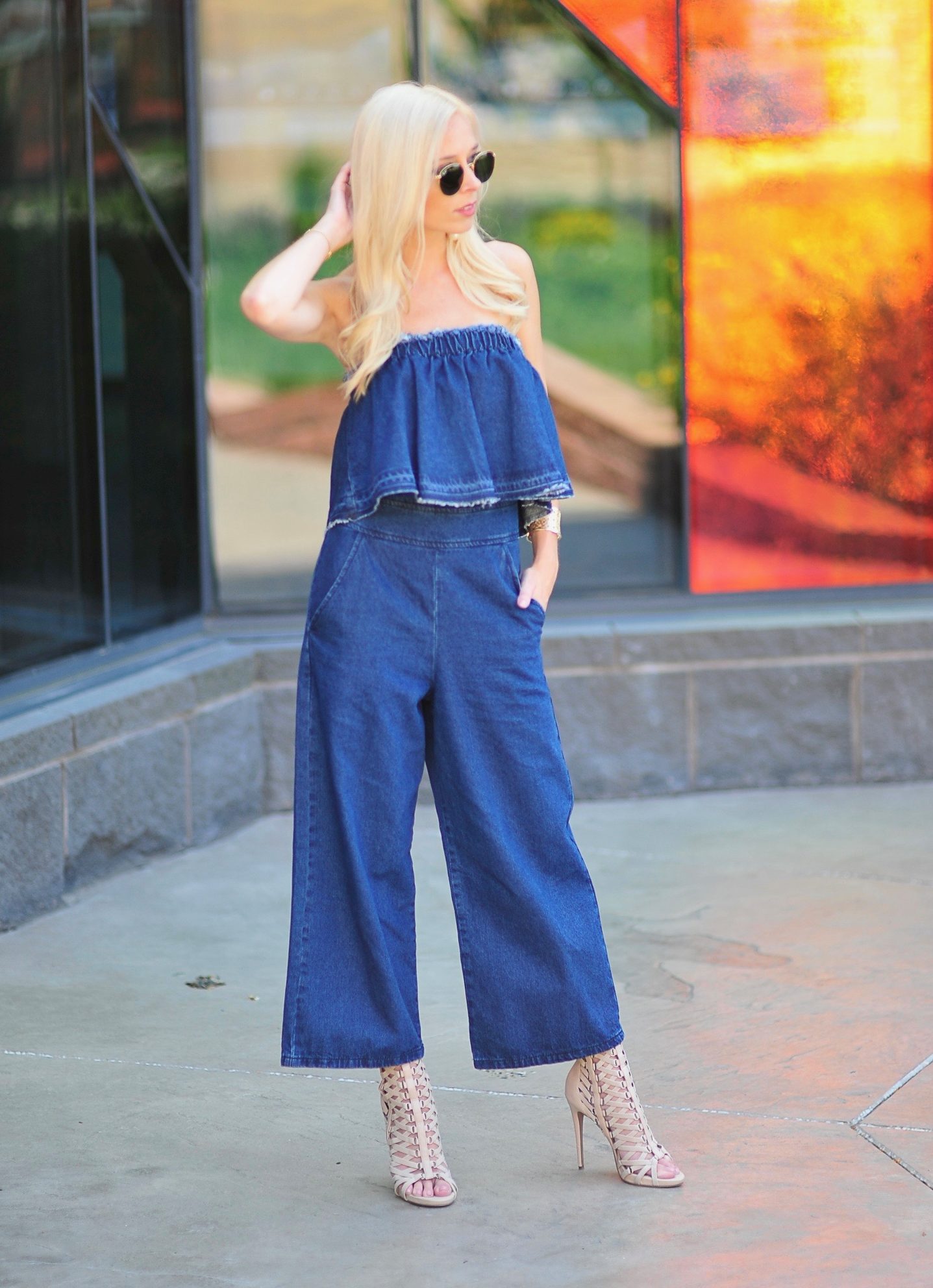 It's summertime and I am livin' easy in this denim jumpsuit. I apologize for not blogging recently – I went home to Kansas City to visit my parents. I love visiting because I can make my dad break out his huge Nikon camera and log in major photoshoot time!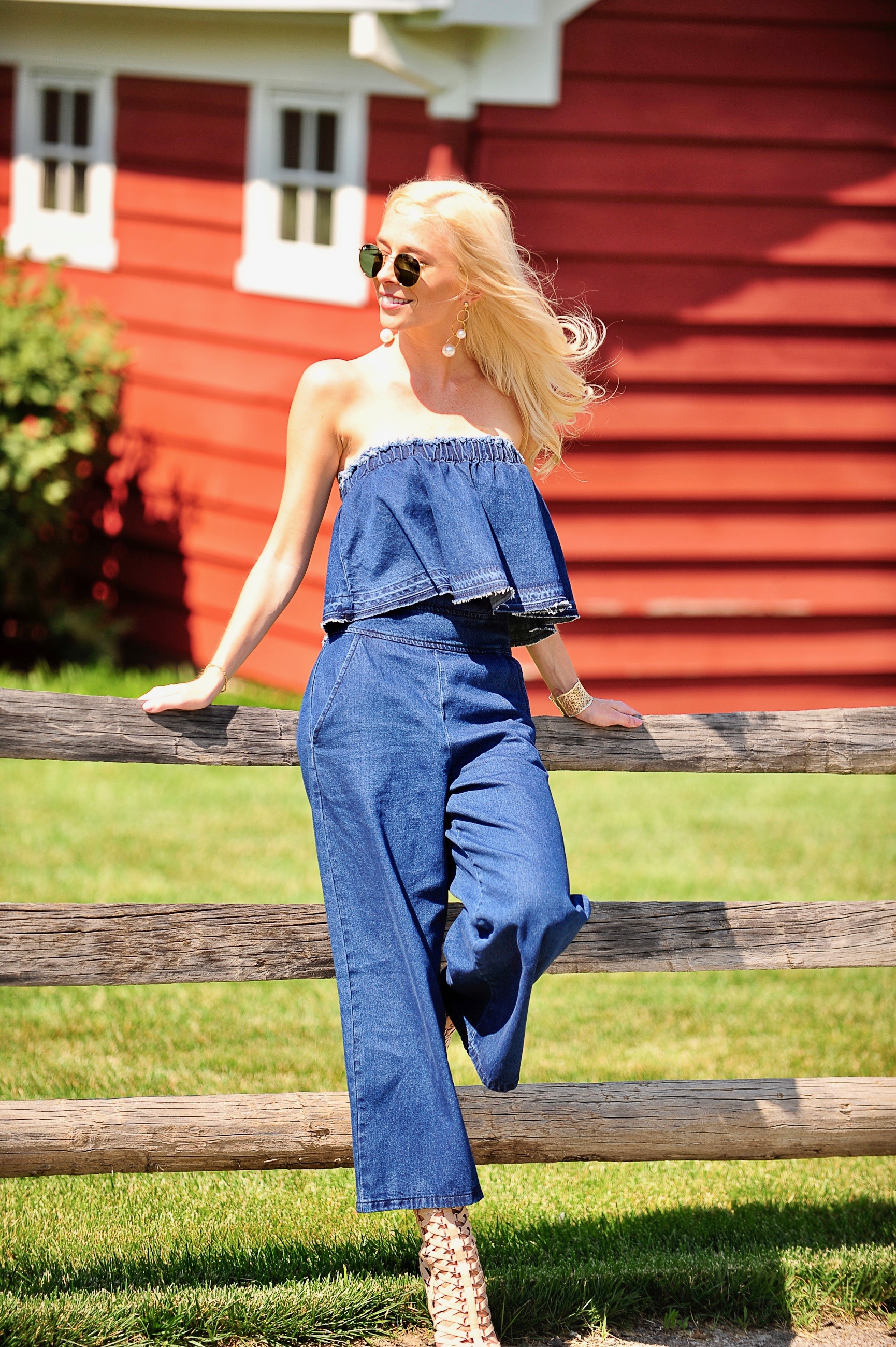 More denim please!
This denim jumpsuit by J.O.A. is my favorite addition to my summer wardrobe. The ruffled, attached crop gives it a fun, laid-back look. Not to mention, this jumpsuit is super comfortable! It's less than $100 and fits true to size.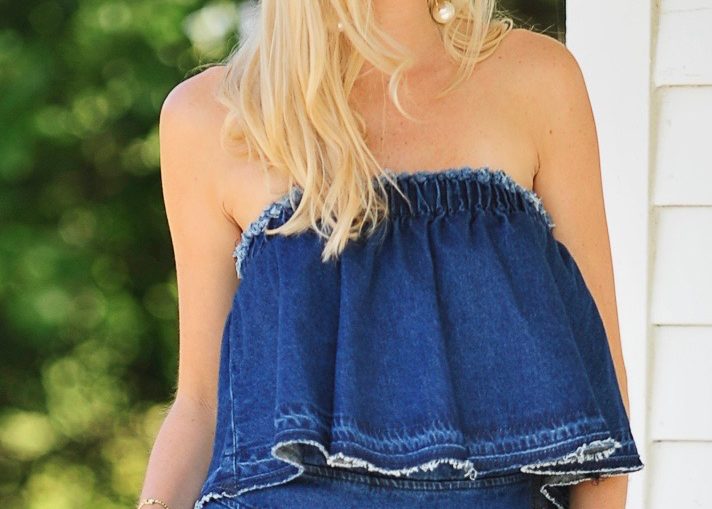 Beat the Heat
If you worry that the suit will be too hot, you can purchase just the ruffled, denim crop top for $65. It would look great with a pair of white shorts. J.O.A. also came out with a striped jumpsuit in gauze material that is great for beating the heat this summer. I have tagged it below as well!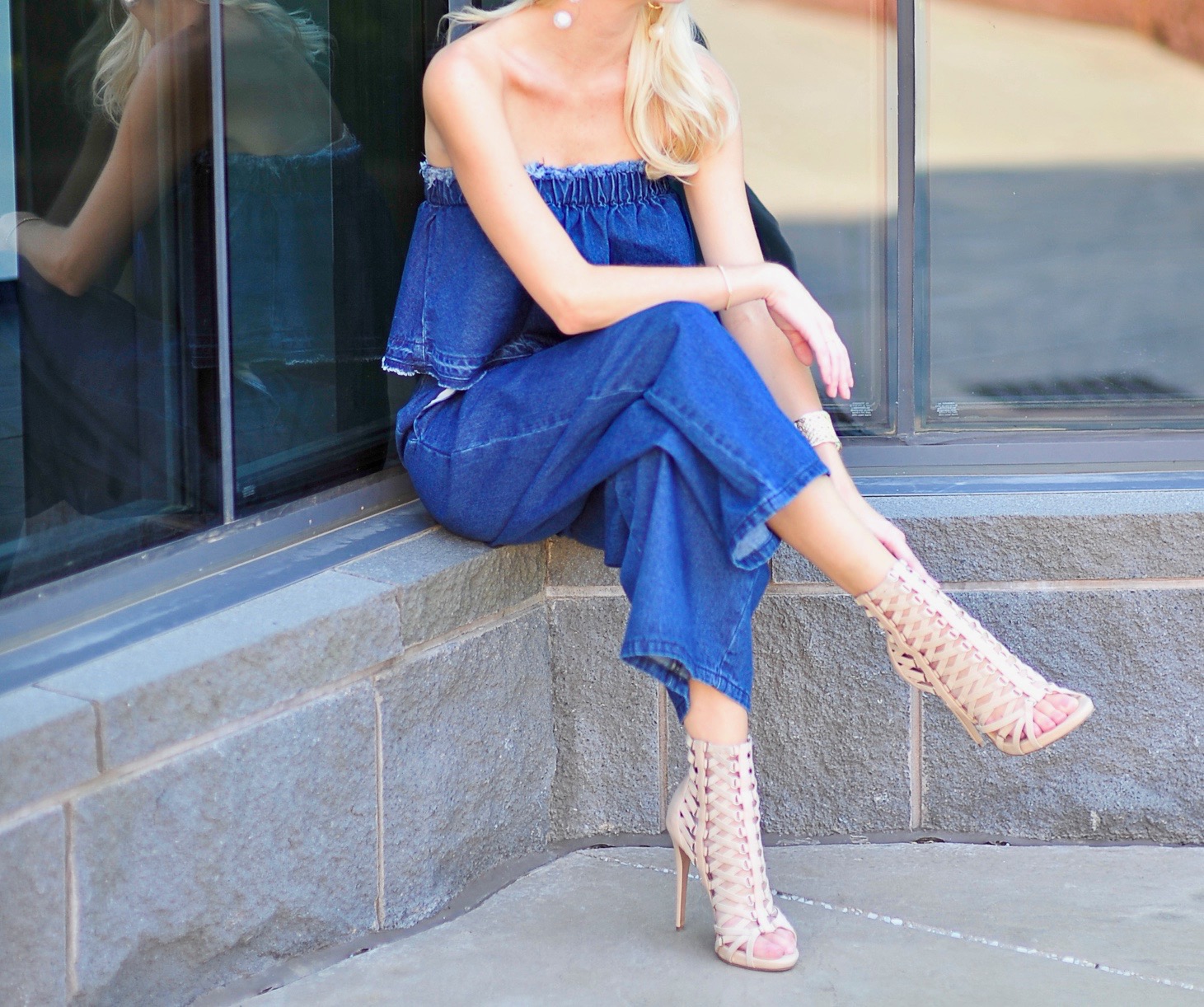 I cannot stop talking about my obsession for these caged heels by Steve Madden. They come in nude and black colors. These gorgeous heels are currently on sale for less than $100 and so worth it!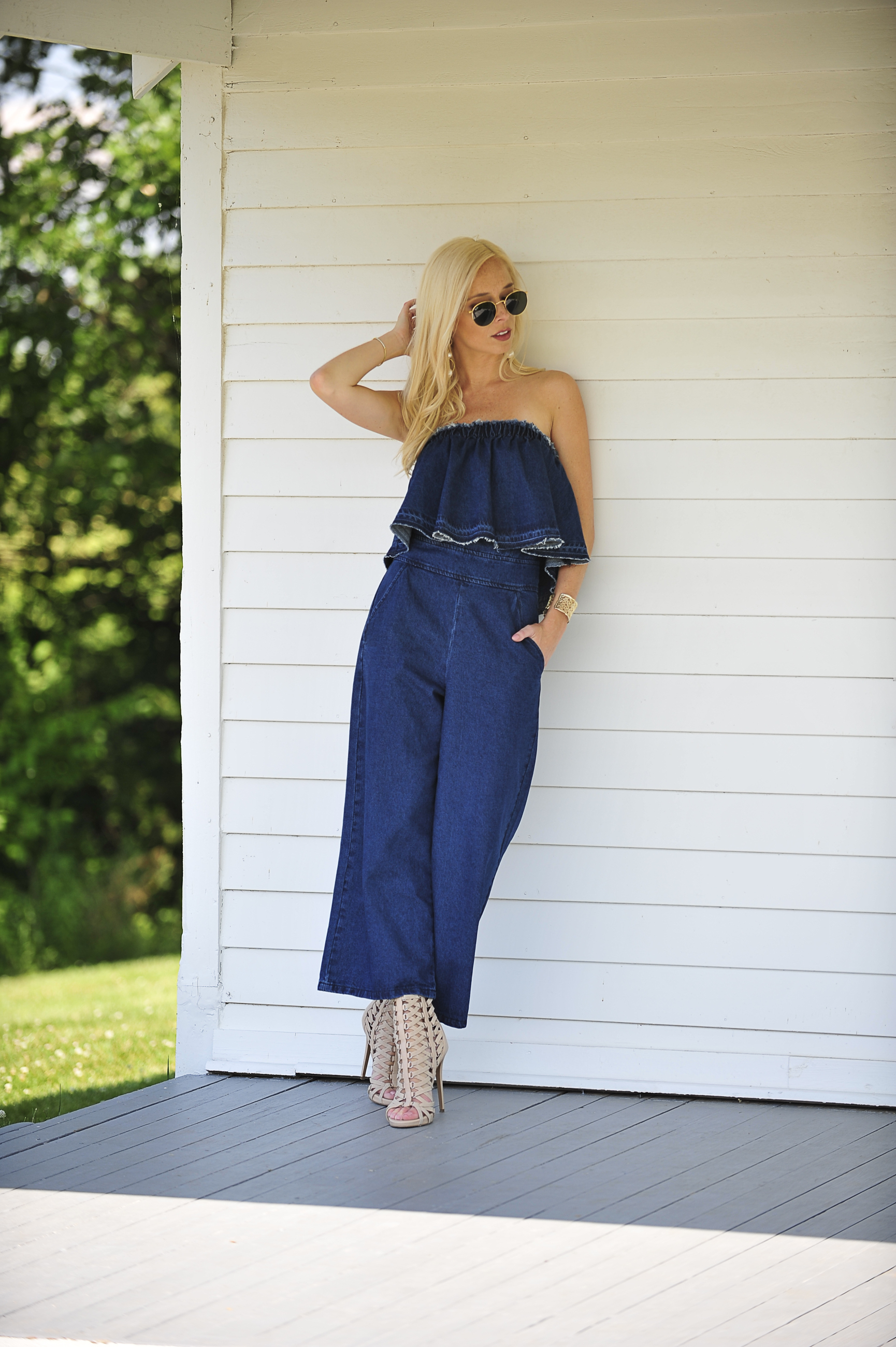 As for my summer plans, I have no major trips coming up – so please tell me what you have planned so I can live vicariously through you 🙂
I have tagged everything below but let me know if you have any questions on sizing. Happy Summer loves!