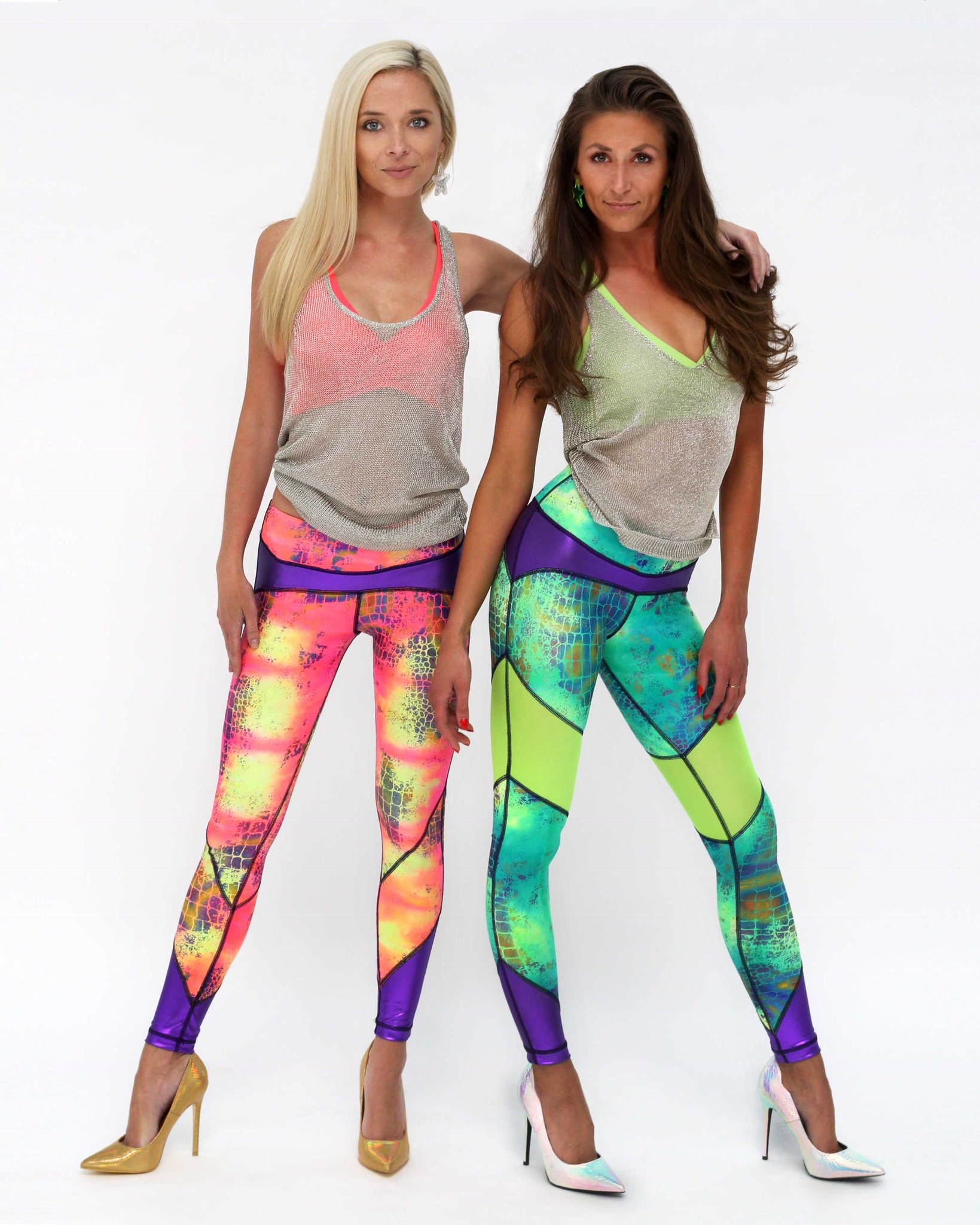 I haven't done many…or any posts about workout wear on my blog because I'm terrible about working out! While I struggle to start a workout regimen I assure you I am great at lounging around in workout leggings. Whether you lounge like me or break a sweat I want to share my favorite new athleisure line…read on to find out why!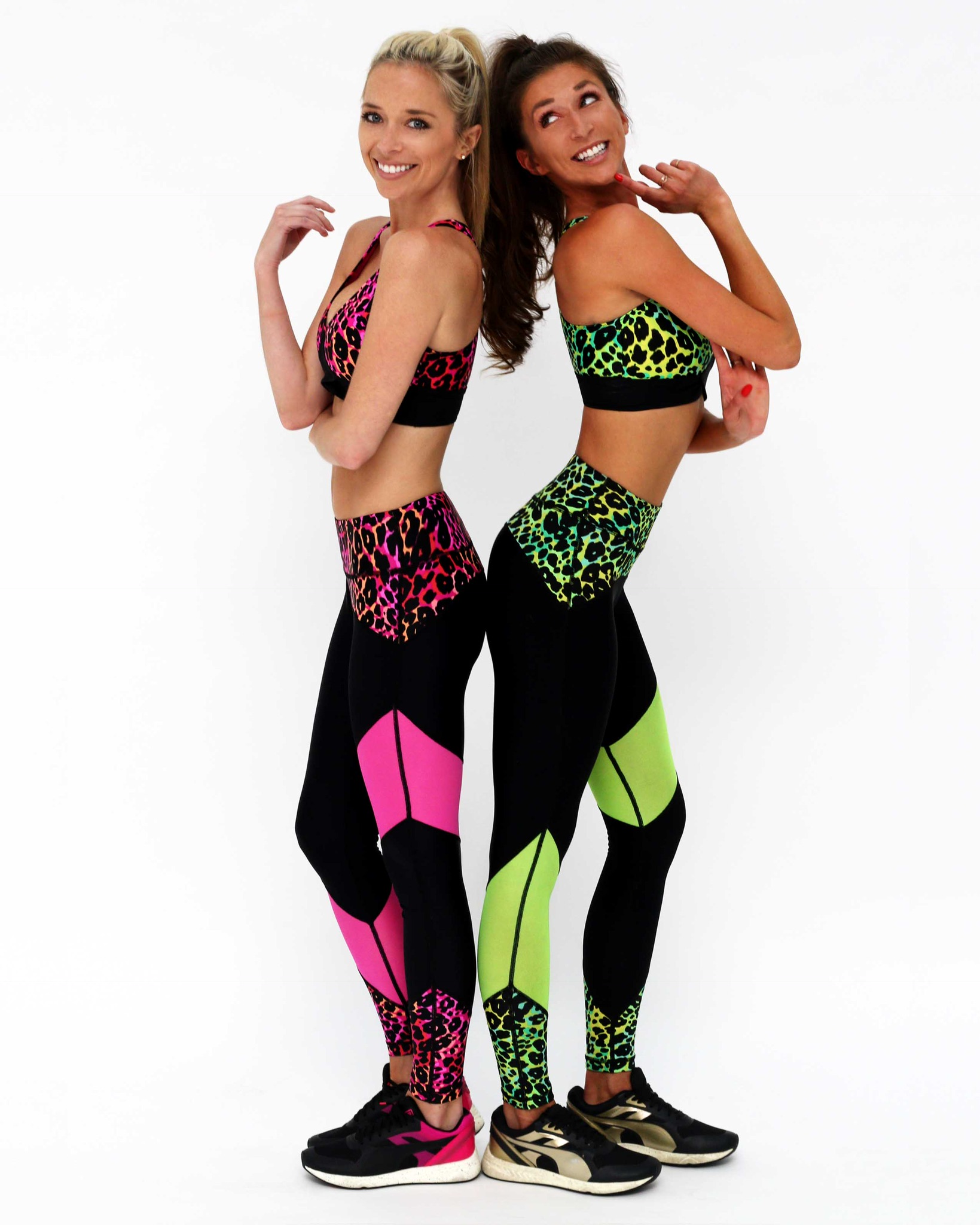 Fashion has always been in my blood. My mom studied fashion merchandising in college and my older sister attended FIDM in Los Angeles after college. My sister, Stephanie, is an amazing fashion designer and has always wanted to go out on her own. While she was busy creating designs, she started making leggings for her to wear to all her workout classes. Women in her classes were dying to know where she got her pants and if they could get a pair made for themselves. Thus, she decided to create her own line of workout wear: SBrucey Swerve.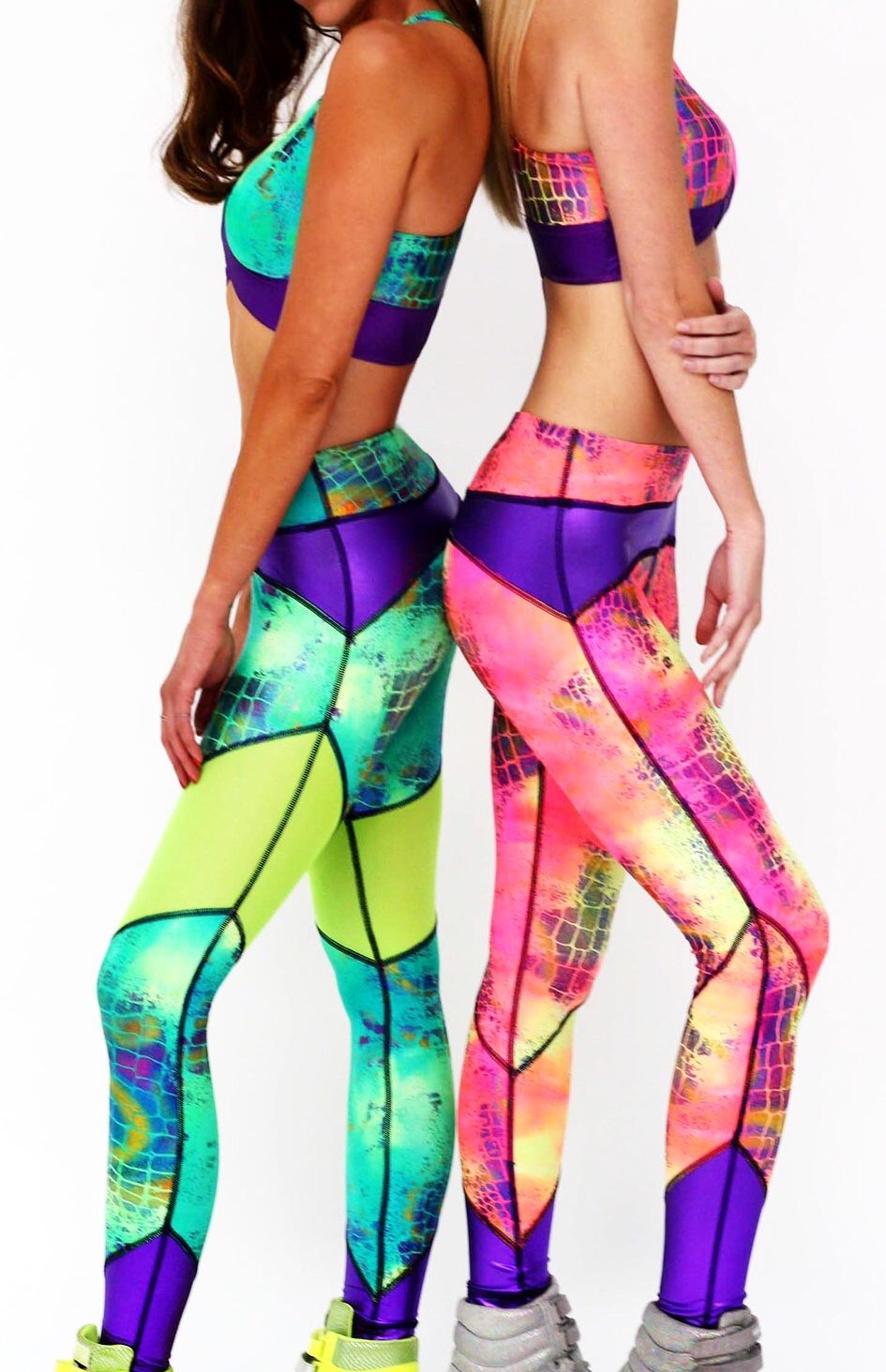 Fun and Flattering Athleisure
Stephanie has two goals in mind when designing these pieces: using the right fabric and cut to flatter every body type and make it fun. I love all the mesh cut-outs and bright patterns the leggings and bras have to offer. The fabric is extremely breathable but tight enough to smooth out any bulges.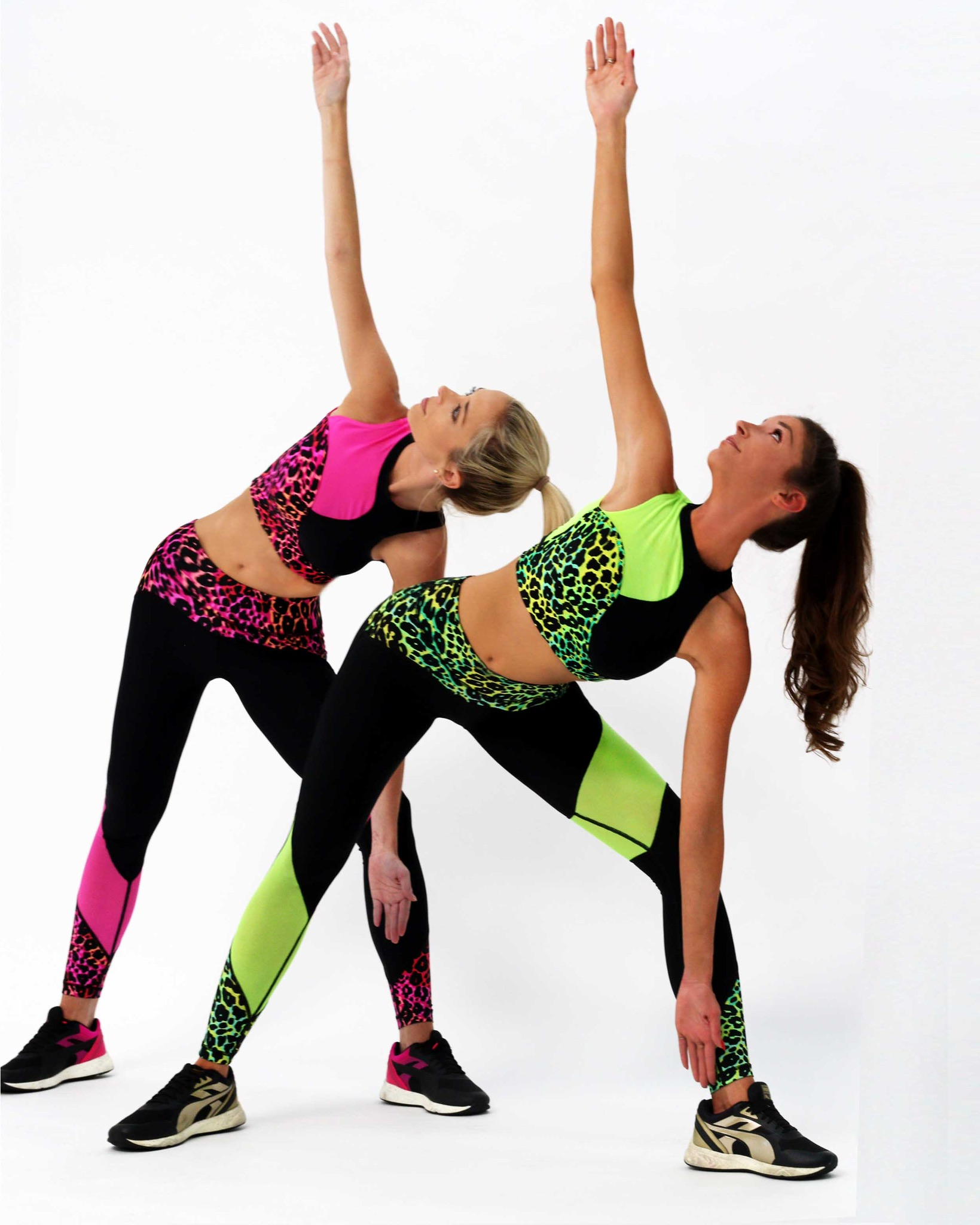 SBrucey Swerve is truly made for all ages and body types. My sister has a great figure and I was skeptical they wouldn't fit as well on me since our bodies are shaped differently. I can honestly say I love how they look. Even my mom and her friends love how they fit their bodies. These leggings are built to last and are such great investment pieces. I've had many friends complain about how their less expensive workout gear rips or loses shape after wash. They end up buying the same pieces again and again. After they invested in SBrucey Swerve, they are so glad they did!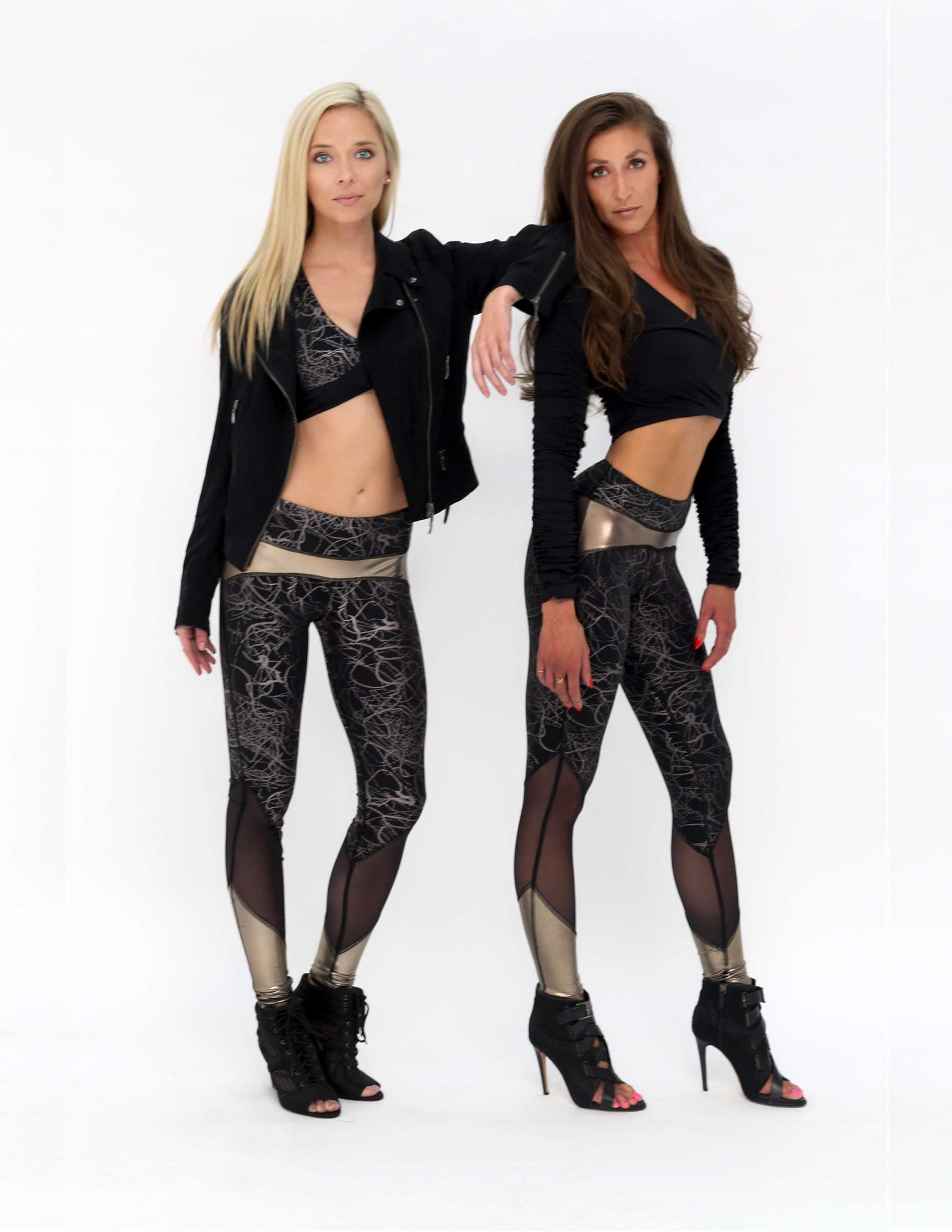 Perhaps I'm a little bias being Stephanie's sister, but if you are looking to add some fun to your workout gear you will not be disappointed!
Shop her entire line and receive 15% off your first order here.